Why You Should Be Double Cleansing
Double up on cleansing for best results using these five hand-picked cleansers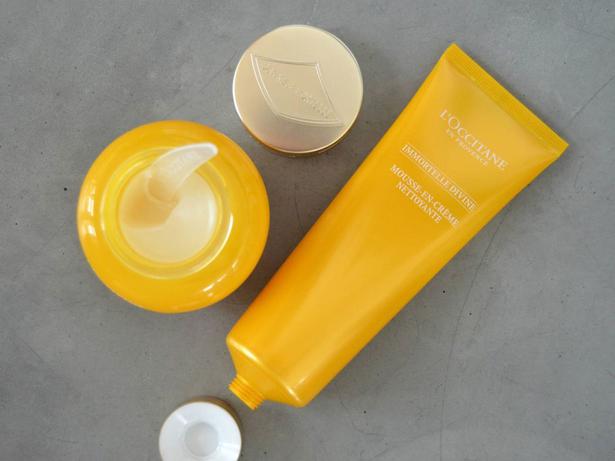 Friday Nov. 17, 2017
Double cleansing has been around for awhile but it pays to reconsider why and how, especially as the peak season for wearing makeup (for party) and sunscreen (for protection) approaches.
The purpose is to remove cosmetics and other clag, by first dissolving the residue of the day, then by preparing skin to soak up serums and moisturisers.
While double cleansing isn't required on every occasion — such as in the shower in the morning — by evening it is worth the extra effort.
"Double cleanse, even if it's with the same cleanser," advises Murad clinical skincare trainer David Whyte. To take things up a notch, he also recommends adding an "active" cleanser into your routine several times a week, such as Murad's AHA/BHA Exfoliating Cleanser ($79).
To get started on better cleansing — whether or not you bother doing it once or twice — it makes sense to have more than one cleanser to work with. Your morning and night needs vary, after all, and variety in product type may also stimulate your interest in taking more care of your skin.
READ: The Facial Treatment You Need to Try
Start by finding your preferred texture. Oils and micellar waters are suitable for initial makeup removal for all skin types. Balms are richly cosseting and non-lathering gels appeal to those who like working with water.
Those with oilier skins should avoid anything too creamy and for dry and dehydrated skins foam and mousse can exacerbate that tight feel. Evolving hybrid formulas give plenty of options, however, so you can experiment with the above guidelines.
Here are some new cleansers worth knowing about, so you can mix and match your way to truly clean skin.
L'Occitane Immortelle Divine Cleansing Balm, $65, and Divine Foaming Cleanser $58 (pictured above)
The Immortelle skincare range has a lush quality that makes application an indulgence, including with the new buttery balm and follow-up cream-in-foam. The sunny yellow packaging echoes the range's moisturising core ingredient (antioxidant-rich Corsican Immortelle oil from a flower that doesn't fade). With oil even in the foaming cleanser, skin is left supple. Visit nz.loccitane.com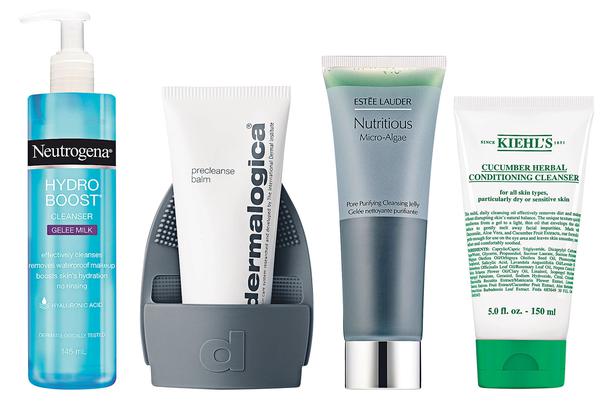 Neutrogena Hydro Boost Gelee Milk Cleanser $17
The smart and economical Hydro Boost range has recently been extended to cleansers. This wipe-off one is good for evening makeup removal. A water gel option requires rinsing. Both are oil-free and soap-free and contain hyaluronic acid to help lock in hydration. From selected pharmacies, department stores and supermarkets.
Dermalogica Pre-Cleanse Balm $75
Sold with a cleansing mitt, to help it break down long-wear and waterproof makeup that soap-based cleansers can't, this balm transforms to an oil when massaged in and is designed to be followed with your professionally prescribed cleanser. It joins Dermalogica's pioneering Pre-Cleanse Oil as a first-up option. This one is best for normal to dry skin, while the oil suits normal to oily skin. Visit dermalogica.co.nz
Estee Lauder Nutritious Micro-Algae Pore Purifying Cleansing Jelly $56
Well suited to balancing oilier skins, the Nutritious range contains detoxifying nutrient-dense algae. The cool-feel gentle cleansing jelly transforms into a silky foam to remove impurities and unclog pores. Think of it as spirulina for the skin. From department stores and pharmacies.
Kiehl's Cucumber Herbal Conditioning Cleanser $42
Ideal for the shower, this lightly foaming gel-lotion is one that can be used by those with sensitive and drier skins. It contains plant-based glycerin and turns oil-like when worked in with water. The fresh smell is a real bonus as is the lack of soaps and sulphates. From Smith & Caughey's and Kiehl's stores at Britomart, Sylvia Park and Albany.
Share this:
More Beauty & Wellbeing / The Latest