Dr Libby Weaver's Top 5 Ways to Amp Up Your Vegetable Intake
Dr Libby shares some handy hints to get some more veges into your daily diet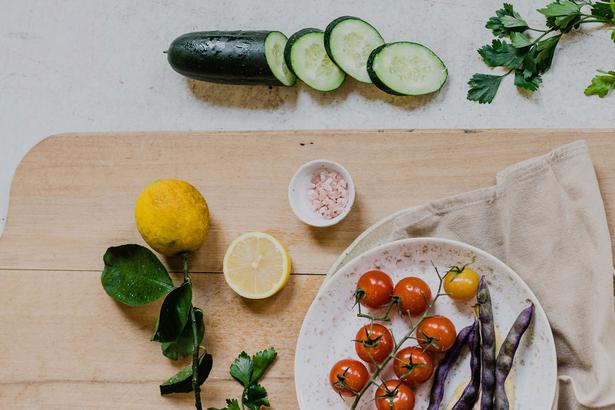 Tuesday Sept. 12, 2017
1. Always order a side of steamed veges when you eat out
It's incredible the number of restaurants that don't serve veges with your food these days! To ensure you're still getting your daily intake, always order a side of vegetables or start with a salad or a soup.

2. Start with veges first
When planning your meals, start with which vegetables you'll eat and then add your fats, protein and carbs from there. Make sure vegetables are the hero of the dish rather than just a token addition.

READ: Dr Libby Weaver: Listen to Your Body
3. Add an organic green vegetable powder
Ground-up powdered vegetables can be a great way to easily keep your vegetable consumption up. They're not to replace your vegies though! Mix a scoop in water or a smoothie each day and look for a brand that doesn't overload with too many ingredients so you get a good dose of each nutrient included.
4. Add sprouts to salads and stir-fries
Sprouts are incredibly nutrient dense. Add them to your meals for extra nourishment. Broccoli sprouts are particularly powerful. 
5. Introduce a "breakfast salad" to your mornings
Swap your muesli for a breakfast salad to get additional greens at the beginning of the day.
Share this:
More Beauty & Wellbeing / Wellbeing