The Changemaker: Dr Matire Harwood
Dr Matire Harwood's mission is to carry, and pass on, the torch for change in equity issues and improving health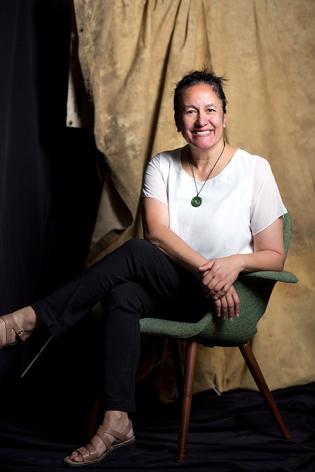 From teaching University of Auckland medical students, to working at a community clinic in Papakura, to researching and influencing health policy, the PhD and GP, Matire Harwood fits it all in an average week.
Hers is an insightful voice on indigenous equity issues and improving health outcomes among Maori and Pacific peoples. A voice that talks softly, but resonates clearly, including internationally.
With her impressive CV, the 48-year-old was named New Zealand recipient of this year's L'Oreal Unesco for Women in Science fellowship.
The $25,000 grant will help ease and focus her work juggle, which includes supervising PhD students and being on the Waitemata DHB.
Matire's mission is to carry — and pass on — the torch for change. So often the lone Maori woman, she is keen to see more clinicians among policy wonks. More sharing of knowledge with indigenous groups overseas is also on the agenda.
READ: Give Yourself a Midlife Warrant of Fitness
Countries worldwide needed to accept institutionalised racism existed and to work with their indigenous peoples to ensure outcomes were good for all, she said. "To drive change you need to collect the evidence to show it does work."
Examples of this were marae trials where working with diabetes patients and whanau had improved results. This had led to wider programme roll-outs. Colleagues were having similar results with strokes.
Matire — who describes herself as a pessimistic optimist — says much remains to be done. Poverty, poor housing and education were inextricably interlinked with health.
Having experienced racism first-hand in her Ngapuhi family's time living in Australia, she led the return home to go to university as a determined teenager. Her grandfather had long said her vocation would be as a doctor.
Now with two children of her own at Kohimarama School — where she takes kapa haka and fosters links with Orakei Marae — Matire is personally, as well as professionally, invested in building positive change.
Share this:
More Beauty & Wellbeing / Wellbeing