Drum & Bass Vocalist MC Tali's Beauty Routine
A stalwart in New Zealand's burgeoning drum and bass scene, Tali chats to Viva beauty writer Ashleigh Cometti about embracing her freckles and femininity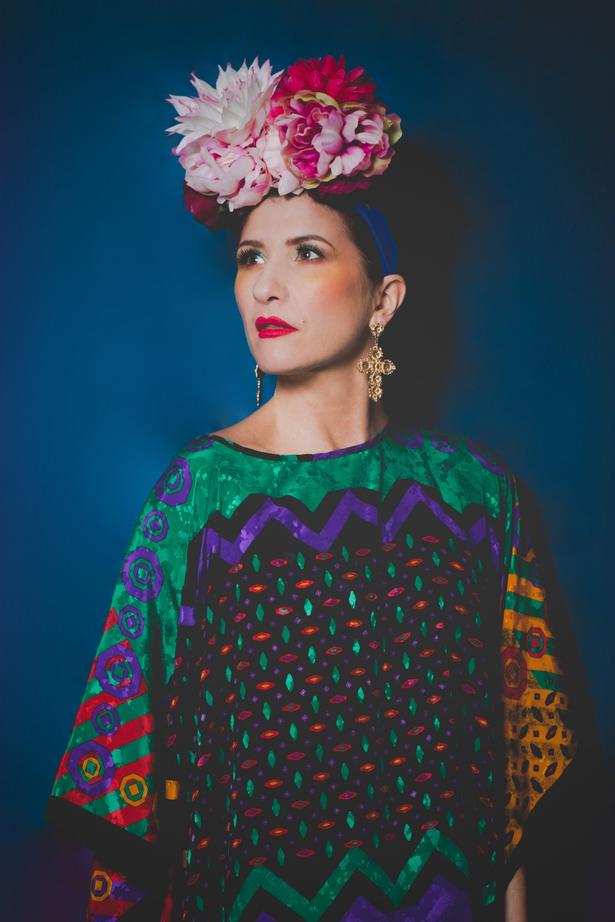 Friday Dec. 7, 2018
Life has been somewhat of a numbers game for female vocalist, MC and drum and bass artist, Tali.
The Taranaki local has spent the last 20 years in the music industry, creating a name for herself both at home in New Zealand and on the international stage.
She traded sunny New Zealand for London back in 2001, where she spent 10 years educating a new fan base on her moody, cinematic sound.
Tali is one of the few Kiwi women in her genre and, to her knowledge, is one of the few female drum and bass artists continuing to release new music after two decades on the scene. Her most recent album, Love & Migration, was released in November after a seven-year-long hiatus.
After working with EDM heavyweights like Roni Size, releasing six studio albums and winning three drum and bass awards, Tali now has her sights set on bringing up the next generation of female artists. She has since been appointed as a music mentor through the New Zealand Music Commission, accepted a role as the music co-ordinator at Sylvia Park School, and offers private lessons at her home.
Tali has been announced as one of the headline acts in the lineup at the TSB Festival of Lights in New Plymouth, which kicks off on December 16 and runs until February 3. She'll also take to the stage at next year's WOMAD festival from March 15 - 17 at the TSB Bowl of Brooklands and Pukekara Par, New Plymouth. 
Makeup memories
Watching my mum get ready for a night out. She was (and still is) an incredibly stylish woman, with a flair for pattern and colour. I used to sit and watch her paint her lovely long nails and apply her lipstick. Even though I was a rough and tumble, farm kid with dirty feet — I still couldn't wait to be able to wear makeup.
Daily routine
I wash my face in the morning with warm water to help me wake up and apply a moisturiser with SPF. In the evening, I always take my makeup off with an eye makeup removing balm, cleanser and flannel. Flannels are the bomb for getting everything off. I never go to bed with makeup on, no matter how tired or inebriated I am, or what environment I'm in. Once per week I'll use a gentle scrub followed by a face mask.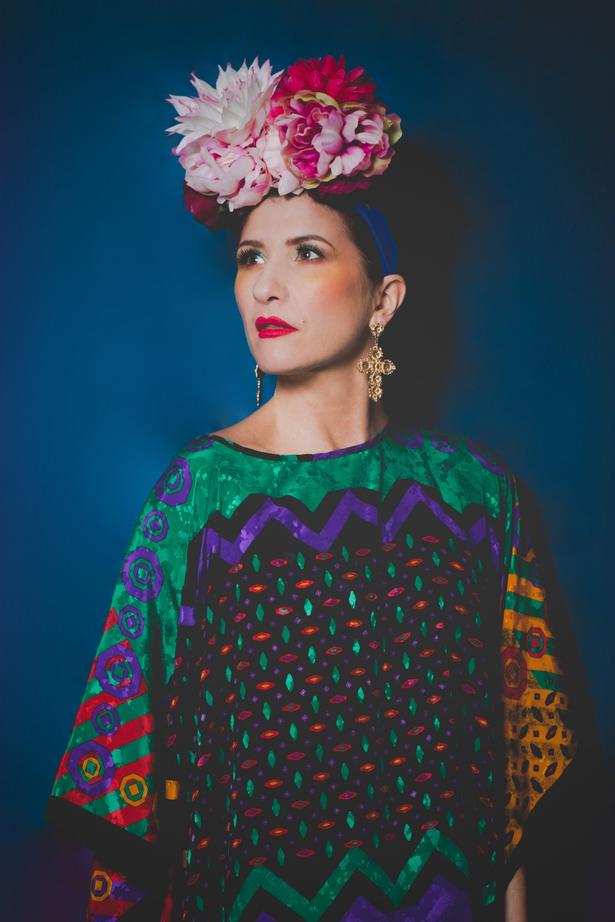 Five favourite products
1. Any Aspect Dr product. Their serums are a little pricey, though I see the difference they make to my skin almost immediately.

2. Tony Moly BCD foundation. Probably the best foundation I've ever used. Light but offers good coverage at the same time. 

3. Goodness Makeup Breakup Balm. I use this purely for eye makeup removal and to break down any heavy makeup on my cheeks such as contour or highlighter. Some people make the mistake of thinking it's a cleanser when it's not. It won't take all your makeup off but break it down so it's easier to remove. I love the smell, texture and packing – plus it's vegan friendly!

4. Limecrime Plushies Lipsticks and highlighters. This lippy will stay on through even the hottest, longest MC/vocal set which is important for a performer like me. The Blossom palette is perfect for summer.

5. It's a tie between two really delicious New Zealand made products. Scrub Co. Coffee Body Scrub is the most amazing coffee scrub I've ever used, with several different yummy flavours, and Essano Argan Oil Recovery Hair Serum leaves my hair silky, soft and smelling amazing.
On her beauty evolution
I had bad skin in my early 20s which made me self-conscious, so I piled on foundation to hide it. Now, I'm more about looking fresh and comfortable in my skin. I like to look youthful but I'm not a slave to obsessing over anti-aging products. I definitely spend more money on skincare these days - good quality products, going for facials and LED sessions where possible. 
Day to night transformation
I tend to apply a little more makeup so it stays on during my set. Maybe a stronger lip if I feel like it, too.
Hair and its care
I wash and condition using a nourishing hair mask every three days. I apply heat protective spray and a hair serum before blow drying and because I tend to use hair tongs a lot. I'm very lucky that Vada have been doing my hair for the last five years and always make sure my colour is looking fresh. I do get bored with my hair, so I like to try different shades and styles. Last summer, I had a short, blonde bob. At the moment, I am caramel blonde with Andrew Mae hair extensions. Who knows what I'll want this summer…
Quick Fix
A beauty sponge will help you apply your foundation faster and more evenly if it's damp. Make sure you dry out your sponge properly after, too. If I only have a few minutes, I will use a highlighting bronzer on my cheeks and brow bone to give me a lift, and I keep a natural-toned lipstick in the car so I can apply it on the way. I love beauty oils that are multipurpose — so you can apply from top to toe. My Nuxe Body Oil is perfect for use on my skin, in my hair and as a perfume, as I don't generally wear fragrance. It smells so luxurious. Dry Shampoo is a godsend if I don't have time to wash my hair. I've tried them all but Batiste is still the best.
Last beauty buy
A travel-sized shampoo and conditioner from Hong Kong airport as I forgot mine. 
Beauty ethos
I like to look fresh and youthful. Not too much makeup if I can help it – I still like to see my freckles. Also natural, cruelty-free products are always best.
So beauty to you is?
Being comfortable in your own skin.
Share this:
More Beauty & Wellbeing / Features & Profiles