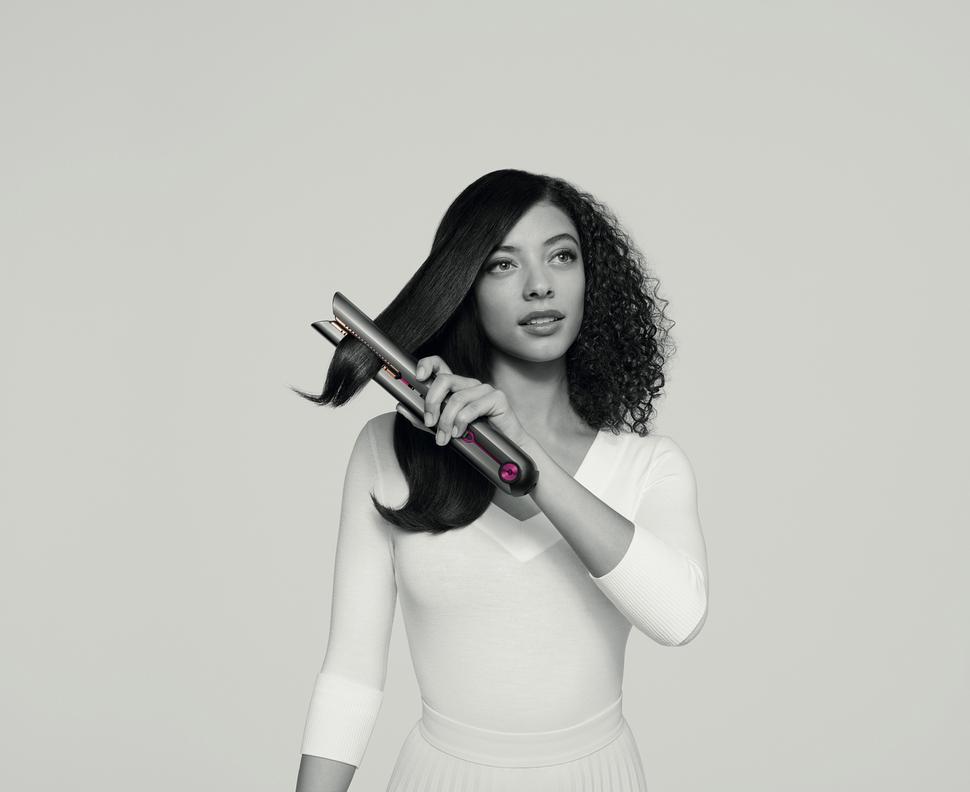 Viva Test Drive: Is The New $749 Dyson Hair Straightener Worth It?
The high-tech brand's latest device won't singe your hair but it will burn a hole in your pocket, so here's what you get for the big outlay
Monday June 29, 2020
Dyson has spent nearly $200 million dollars (UK100m pounds) on hair research and seven years in development for its latest styling tool.

The Dyson Corrale launches in New Zealand next week - less than a year after the British brand's $599 Supersonic hairdryer arrived here to much fanfare. The Corrale is a straightener boasting to be the world's best. It comes with a number of innovations including flexing plates and a lithium-ion battery, meaning it can be used without a cord.
So far, so whizzy and typical of Dyson products generally it has features that are a design connoisseur's delight.
But for $749 the key question has to be is it worth almost twice the price of the market-leading device and 4-5 times what you might pay for a decent quality workable alternative? We put it through the Viva Test Drive.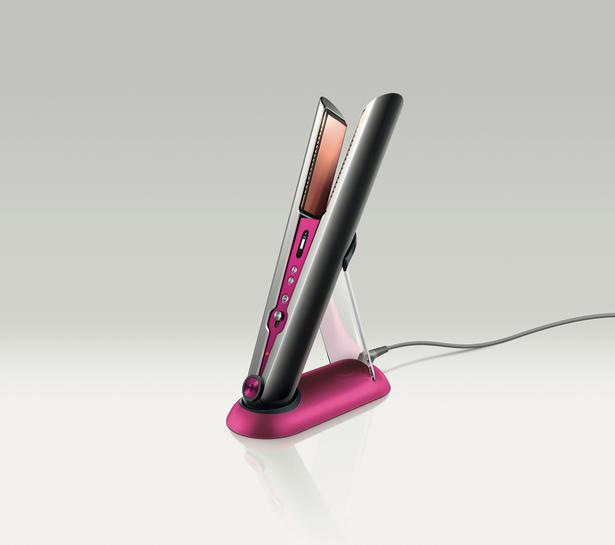 Janetta Mackay puts the Dyson Corrale to the test. Photo / Supplied.
The promise
Enhanced styling with less hair damage. Thanks to patented Dyson flexing plates, the first in a straightener, hair is held in place allowing more even heat distribution for an outstanding style – quicker. The micro-hinged plate technology means all the hair strands in every pass through the hair stay aligned, reducing the reliance on heat and extra passes.
The Test Drive: Dyson Airwrap Hair Styler Review
(Its research, focusing on achieving optimal appearance and health for hair, has found flat-plate irons grip the thickest portion of a hair section being straightened, leaving other strands slack and less heated. This leaves flyaways and sees users pass over the same section of hair multiple times to try to get an even result. Over time, the excess heat may weaken and dull hair).
Dyson says the Corrale, with three heat settings, is suitable for all hair types. (Although temperature settings are a feature of most straighteners, Dyson identified that many did not deliver to setting because the real-time temperature from the plates could fluctuate significantly as the elements within the straightener responded to power source. Its sensor technology measures and moderates this, drawing on the skills of a workforce that is almost half composed of scientists and engineers).
The Corrale's cord-free thermal performance matches use with the cord, thanks to an advanced 4-cell lithium-ion battery that betters older-style battery capability. The device fully charges in 70 minutes and can run on battery for up to 30 minutes. The battery has a flight mode switch meaning it can be carried as cabin baggage.
The practice
Dyson tools are seductive. From the click of the magnetically attached cord to the simple yet sophisticated electronic display, the Corrale conforms to expectations of cutting-edge design with a clear purpose.
It is noticeably heavier and a tad longer than some straighteners. The weight isn't onerous, as it can be with a heavy hairdryer which you usually wield for longer than a straightener. Here it offers a reassuring solidity. A selling point of the Dyson when it is used cord-free is that you could easily pop it in your bag and refresh your style after the gym or work. True, but you wouldn't want to lug it around all day, rather park it at your desk and dig out as required without twisting any cord in knots.
The device heats up very quickly to the lowest 165deg setting which worked well on my mop of fine but curly hair. I didn't feel the need to step up to 185deg at all and had been told the highest temperature of 210deg would only be required on wiry, coarse hair. Avoiding heat damage is one reason I don't use straighteners that often, so getting a good smooth result efficiently at the lowest setting is a real bonus.
I put this down to the copper plates, with their slight flex, because they really did hold my hair in place. Of course, you need to ensure the sections aren't too large to fit in the plate area, but get this right and you won't have to iron over and over again. The first time I used the Corrale it felt a little like my hair was being tugged as the plates passed through, but I soon realised this was because they offered more consistent tension than I was used to.
WATCH: The Dyson Corrale 
I soon got used to this and appreciated the deliberate action was better at smoothing all the hair it came into contact with. As with all straighteners, if you're after curled ends or a wavy effect through the lengths, then success comes down to your technique twisting and twirling. Dyson has some helpful videos tips and hints for those keen to upskill. I'm more the quick smooth and go type and I found the Corrale a great companion for this.
The price and place
$749. It bears repeating, lest your rush out for this heavily hyped hair tool and get a shock. Available from July 7 on Dyson.co.nz in black nickel/fuchsia or purple/black models. From July 14, find the black nickel/fuchsia model only at Smith and Caugheys, Sephora, David Jones and selected Farmers stores.
The Test Drive: Dyson Supersonic Hair Dryer Review
The verdict
I'm impressed with my sample, but would have to think twice about buying this given that I don't straighten my hair daily and it costs an awful lot. If I was ironing every morning, the speed and lower heat would make it very appealing, however, because the styled result doesn't look so different from what you can achieve with other decent devices, a decision to buy really comes down to whether you are happy with your hair's health and, of course, to your budget. The ability to use the device without the cord is great, allowing you to style in front  of your favourite mirror without worrying about where the plug is.
When I did a Test Drive of the Dyson Supersonic dryer, $599, last year, I was quickly convinced as much by its lighter weight and quietness as by its touted benefits to hair health, whereas with the Corrale for me it's a trickier calculation. If your ends are feeling a bit frazzled with your current device (and you can afford it) this straightener is one to try before you buy or fry.
Share this:
More Beauty & Wellbeing / Features & Profiles