Eco-Friendly Beauty Products To Buy Right Now
We explore conscious changes going on in a selection of daily care items
Saturday April 28, 2018
Three key words shaping consumer selection in beauty right now are wellness, traceability and sustainability.
The demand for a more holistic approach is leading to greater product choice and to more category crossover with food, health and personal-care shopping, especially in terminology and ingredients. Interest in origins, especially around ethics and eco-awareness is also influencing purchasing.
The growing farm-to-face beauty movement echoes the farm-to-table philosophy already embraced by foodies. Our skincare, haircare and makeup selections are relating more to what we choose to eat.
Words like natural and organic are being joined by vegan, wild-harvested, cold-pressed and gluten-free to describe not just what we ingest, but what we apply. So too, talk of maintaining the health of first the gut and now the skin's microbiome and with it a spin-off interest in pre and probiotics.
The taking of beauty elixirs and supplements — which claim in the name of dietary wellness to improve skin, hair and nail health from the inside out — is growing apace, underlined by half a dozen product launches in little more than a month.
The largest was from Australian-based global company Swisse, focusing on skincare and supplements, and indicative of how beauty and wellness (i.e. cosmetics and pills) are morphing into so-called skin health care. Supplements are claiming more and more shelf space in health stores, supermarkets, pharmacies and now skin clinics.
Start-ups are seeking to snaffle a bigger slice of this multimillion-dollar retail market, including several recent launches of "personalised" delivery services through online ordering.
Today we look at a few of these new-style bathroom cabinet staples, emerging from this fast-changing end of the beauty business.
ROLL WITH THE TIMES
Deodorants are an aluminium-free alternative to sweat-suppressing antiperspirants. Those containing alcohol best help hinder bacteria formation. Natural deodorants use essential oils for fragrance.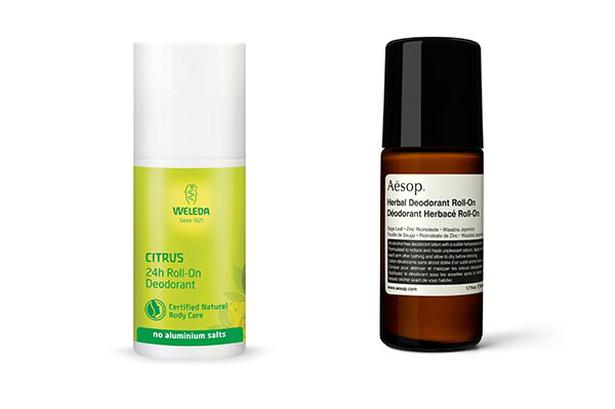 Solid or cream ones typically employ plant starches, baking soda, or clay to mop up moisture. People who perspire a lot and want to go natural should note that a deodorant can only do so much to mask body odour, so for the sake of your friends wash and reapply regularly.
Try Weleda's grunty roll-on in citrus or men's woody fragrances, $16, see Weleda.co.nz; Aesop's Herbal Deodorant, $39, with sage and without alcohol, see Aesop.com/nz; or New Zealand-made vegan pat-on Little Mango which moisturises and comes in a selection of six scents, $17, from Littlemango.co.nz.
WINNING FORMULA
Hawke's Bay beauty company Archeus has been shortlisted at the Pure Beauty Global Awards for its Botanic Repair Balm, a natural way of treating skin after micro pigmentation and cosmetic tattoos.
Georgia Langdale developed the vegan product, having in mind women going through cancer treatment and hair loss. It is also useful as a skin soother post-radiotherapy, she says. The awards will be decided next month. Visit Archeus.co.nz.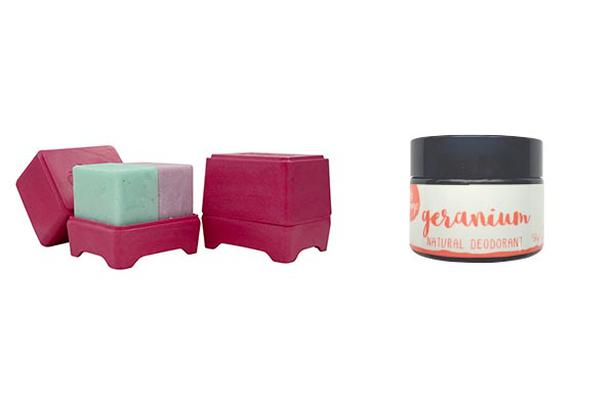 FIT FOR PURPOSE
Christchurch-based green beauty company Ethique has come up with a compostable way to house its solid beauty bars, both in the shower and for travel. The bamboo and sugarcane container, $20, lasts about five years and with daily use, it will extend the life of small soaps and the B-corp rated company's hair and skincare bars.
These are made with the environment in mind and are gaining attention overseas. From selected Farmers, or see Ethiquebeauty.com.
BRUSH UP YOUR ACT
Plastic toothbrushes get thrown out, but they don't go away. So that's eight million reasons for New Zealanders to switch to an earth-friendly biodegradable option made from a sustainable source. Bamboo brushes fit the bill and aren't expensive.
One local maker, Grin, has found that Kiwi habits die hard, however, with some customers not liking the texture of bamboo, so it has just brought out a compostable corn-starch handle that feels more like hard plastic.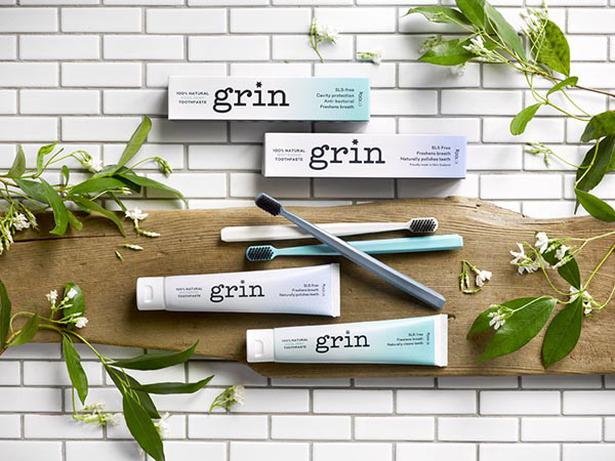 As with its bamboo brushes, these have bristles with activated charcoal, long used in Eastern cultures to help clean teeth. The corn-starch brushes cost $6.50 and come in a range of colours, to appeal to adults and children. They can be found alongside Grin's natural toothpaste in selected supermarkets and pharmacies, see all stockists at Grin.co.nz.
Go Bamboo seals its handles with an edible wax getting round one of the downsides of using a fibre handle, see Gobamboo.co.nz.
Humble Brush donates back into dental health promotion. Find its full-size brushes at Naturalthings.co.nz.
For a cool travel holder check out the cylindrical bamboo case from another brush maker, Theecobrush.com.
Share this:
More Beauty & Wellbeing / Wellbeing