SPONSORED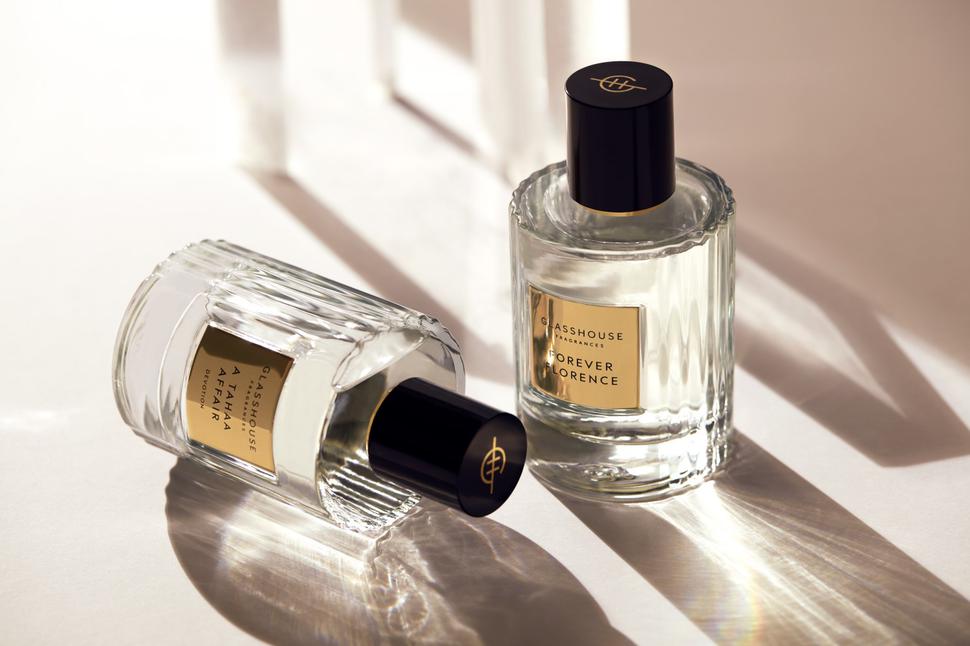 Elevate Your Everyday With These Elegant New Fine Fragrances
Expect the unexpected this September as Glasshouse Fragrances unveils its collection of four full-sized eau de parfums
Friday Sept. 3, 2021
A wise woman once said: "You are never fully dressed without perfume!" and she was absolutely right.
The transformative powers of scent are well-documented, with many people switching up their fragrance wardrobe depending on what the day ahead holds. It's a sentiment shared by Glasshouse Fragrances CEO and founder Nicole Eckels, who says her love affair with fine fragrance was inspired by the persona her mother took on after dressing herself with perfume — or what she calls a "moth to butterfly" moment.
"My mother would disappear into her room and emerge smelling and looking amazing. She had that effect. Everyone would change as a result of her change. The power in that was extraordinary, and there was always a scent associated with that," Nicole says. "I was very obsessed with that power, that transformation."
Eau So Divine
It's these memories that ignited Nicole's drive to found her own line of luxury home fragrances some 15 years ago, before diversifying her offering with seven 14ml travel-sized personal fragrances in 2020. Now, the brand is undergoing a metamorphosis of sorts once more, with the announcement that three of the best-selling scents have been reimagined as full-sized 50ml or 100ml versions.
The news comes with another exciting revelation, too, that Glasshouse Fragrances' best-selling* candle, A Tahaa Affair, is set to be presented as the fourth eau de parfum in the range — A Tahaa Affair Devotion. Anyone who's ever walked past a Peter Alexander store while it's burning can attest to its charms.
It's a dream realised for Nicole, who says every fragrance in the range (whether personal or home) starts from the same place. "All home fragrances start as an eau de parfum, and then we work backwards to create a home fragrance. Which means with our personal fragrance collection (a dream I always had for Glasshouse Fragrances) we were already working with word-class perfumers and had the foundations in place," she says. "It's been incredible to see my vision come to life and see people be able to take our personal fragrance with them throughout their lives."
Artful Collaborations
As beautiful to look at as they are to wear, Nicole understood the importance of the flacon's appearance. She collaborated with renowned perfume bottle designer Pierre Dinand to create two light-refracting vessels to house both the 50ml and 100ml iterations.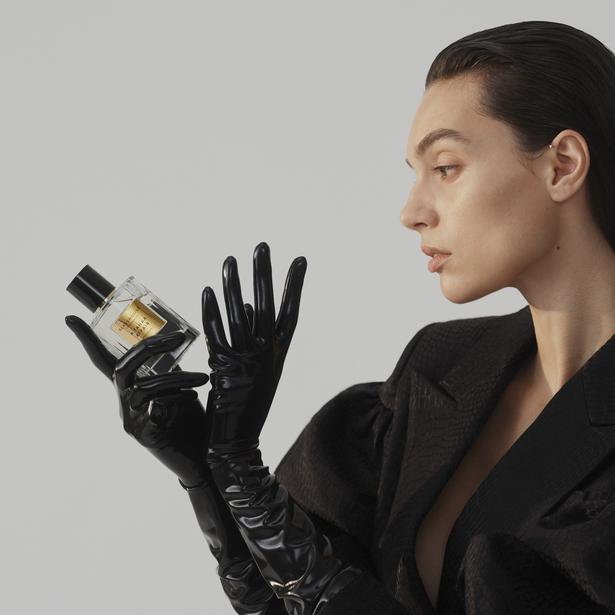 Although his name may not sound familiar — it's likely you've seen his work: Pierre's dreamed up some of the most memorable perfume bottles for the world's top fragrances, including Calvin Klein Eternity, YSL Opium and Karl Lagerfeld's Fendi. "It is as much a part of the fragrance story as the juice itself," Nicole says of the classic and contemporary faceted glass bottle design.
"When I had the opportunity to meet with Pierre Dinand at his atelier in Paris [in late 2018], I knew my vision to create a truly special bottle for our eau de parfums would become a reality," Nicole says. "The brief I gave Pierre was a timeless, elegant and gender-neutral flacon that would work across at least four fragrances. The final bottle is beautifully reflective in natural light — it will take pride of place on everyone's vanity table."
Around The World With Glasshouse Fragrances
Those familiar with the brand will know how each scent borrows inspiration from some of the world's most beautiful vistas — an uplifting reminder to the wearer to unlock their adventurous side. But despite travel restrictions being firmly in place, Nicole says her spark for new scents hasn't waned. "They [inspiration for new scents] come from everywhere. Walking down the street can be the greatest source of inspiration, likewise photos and memories," she says. "In fact, most inspiration comes when you least expect it and in the most unusual of places. Forever reminding me there is beauty in the every day."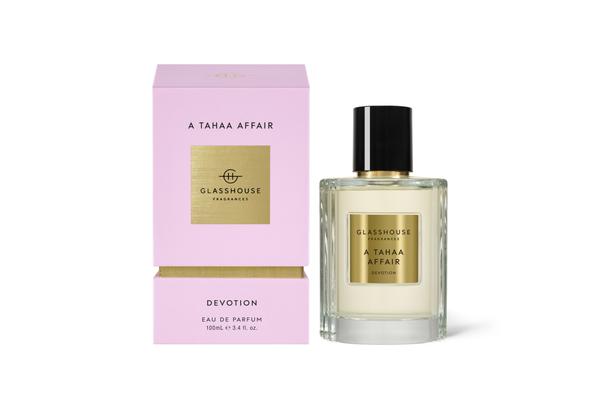 The scent: A Tahaa Affair Devotion
*One Tahaa product is sold every minute.
The location: Taha'a, French Polynesia
The fragrance family: Gourmand
The notes: Top notes of sweet sugar cane, citrussy pineapple, passionfruit, coconut water, tangerine and sea spray accord mingle with a heart of sunset mimosa and a bouquet of Tahitian florals, before drying down to a creamy base of moss, amber, woods and musk.
It's the scent that's garnered fans the world over, and its crossover into the personal fragrance category is one that makes Nicole the proudest. "Knowing how important A Taaha Affair is to our customers, I knew we had to have it as part of our eau de parfum collection. I worked with perfumer Dominique Bouley for over a year to create the perfect, wearable scent," Nicole says. "The final product is a beautiful and complex gourmand fragrance, rich with its signature butterscotch and caramel notes that A Tahaa Affair is known for. With such an incredibly loyal fan base, I really needed to honour this fragrance and I feel we have."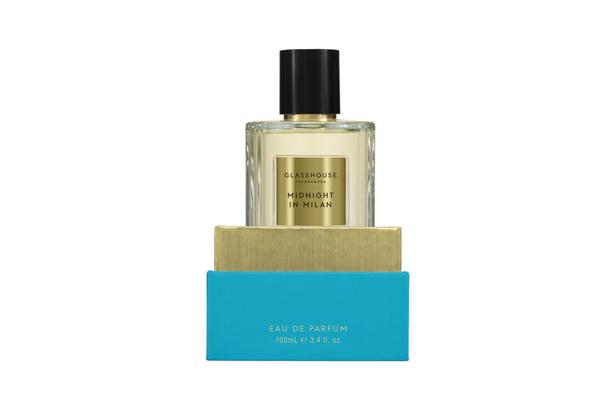 The scent: Midnight In Milan

The location: Milan, Italy

The fragrance family: Chypre

The notes: Top notes of sweet and spicy saffron, a heart of crisp rose, jasmine and ambergris, with sensual notes of moss, dry amber, musk and cedar as its base.
Designed to appeal to the passionate romanticists amongst us, this scent inspires the wearer to go boldly into every adventure — unlocking their curious and creative side. Warm and feminine, this heady blend evokes infinite love, as interpreted by perfumer Dalia Izem.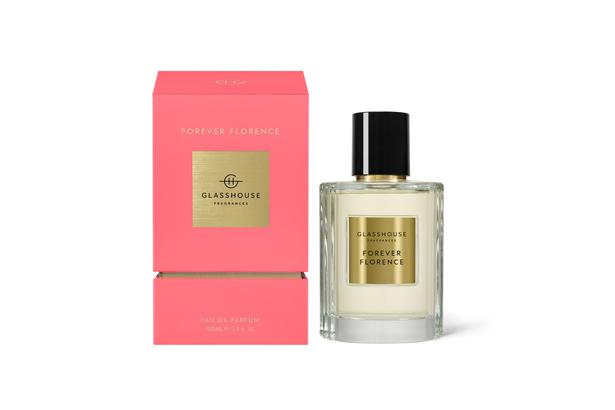 The scent: Forever Florence

The location: Florence, Italy

The fragrance family: Floral

The notes: Top notes of juicy fruits — think peach, pear and citrus — an intoxicating heart of jasmine, heliotrope, sweet peony, rose and lily, and a powdery base of musk, amber and sandalwood.
The perfect embodiment of the Italian Renaissance, this uplifting floral scent was developed by chief perfumer Steven Claisse. The duplicity of the scent is evident in its efforts to find the sweet spot between being soft and sensual, salient and powerful. It underscores the elegance and sophistication of its ancient namesake, reflecting the artful creatives who once called it home.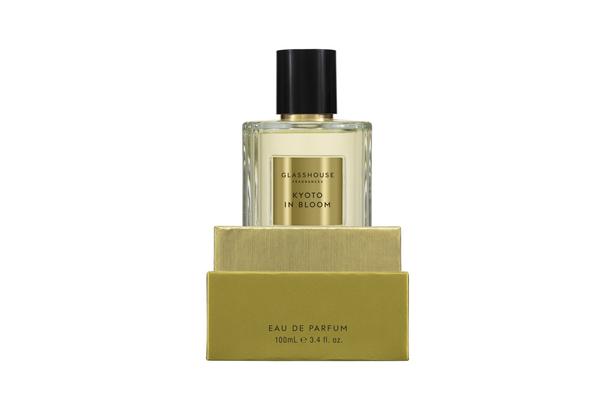 The scent: Kyoto In Bloom
The location: Kyoto, Japan
The fragrance family: Aromatic
The notes: Top notes of fresh pineapple and citrus, alongside verdant greens, a floral heart of camelia, orris, lotus and clover, and an earthy base of sandalwood, amber, patchouli, musk, vanilla and tonka bean.
Be transported to the sprawling gardens of the ancient Zen Temple in Kyoto's Golden Pavilion with this aromatic blend of floral and earthy notes. Dreamed up by perfumer Kent Lombard, this warming, seductive scent is said to impart tranquillity and calm to the wearer.


Glasshouse Fragrances eau de parfums are priced from $109 for 50ml or $149 for 100ml, and are available from Nz.glasshousefragrances.com from September 2. For more information, see @Glasshousefragrances on Instagram
Share this:
More Beauty & Wellbeing / The Latest