Em Ford's Beauty Routine
The high-profile British beauty blogger behind My Pale Skin is in New Zealand this week for the launch of Antipodes' new lipstick range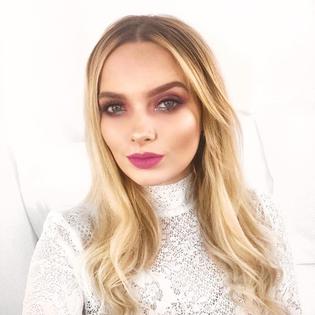 UK beauty influencer Em Ford is in New Zealand this week for the launch of Antipodes' new Moisture-Boost Natural lipstick range.
The 26-year-old is behind the popular blog and YouTube channel My Pale Skin, and has 1 million Instagram followers. She worked with the BBC last year on the documentary Troll Hunters after experiencing online abuse for sharing her acne with her audience. Last year, Kylie Jenner told her 85 million Instagram followers that she was "obsessed" with the beauty blogger, and asked Em to be part of her #IAmMoreThan campaign where she gave shout-outs to women who have triumphed over bullying.
As she visits New Zealand for the Antipodes launch, Em discusses her approach to beauty and shares the products she loves most.
First makeup memories
I can't remember my very first experience, but I do remember being particularly fond of roll-on glitter, hair tattoos and bright-coloured eyeshadow as a child. 
Beauty ethos
One thing that is important to me is to be confident both with and without makeup. As much fun as it is wearing a full face of makeup on a night out, it's so important to enjoy the makeup-free days too.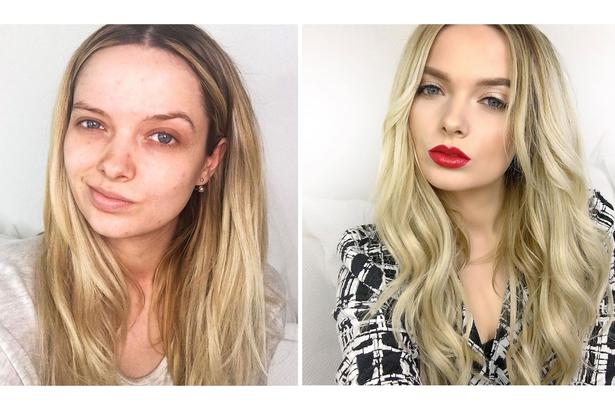 Everyday makeup routine
I'm very fortunate to work from home, so most days I don't actually wear any makeup. Although if I want to try a low-key look, I tend to go for something like a dewy foundation, contour using the Charlotte Tilbury Filmstar Bronze & Glow Face Sculpt & Highlight, and also take this into the crease of the eye as shadow.
For natural-looking brows I will use the Anastasia Beverly Hills Brow Definer and add a touch of mascara - right now I'm loving Yves Saint Laurent's The Shock Volumising Mascara. For lips, I'll keep it simple and go for a lip balm such as Elizabeth Arden Eight-Hour lipstick, and finish the look with lashings of highlighter.
Day-to-night beauty look
A night look to me is all about the eyes, so where I'd usually keep the eyes simple during the day, I'll accentuate these as much as I can for an evening look. I love using warm eyeshadows to create a bold smoky eye.
Top five beauty products 
1. Concealer - Kryolan Dermacolor DQ1 quintet.
2. Eyeshadow - Violet Voss Holy Grail palette.
3. Nude liquid lipstick - NYX or Anastasia Beverly Hills.
4. Highlighter - Topshop Sun Warrior Highlight.
5. Eyelash adhesive - House of Lashes.
Skincare routine
The cleansers I like to use are Pixi Cleansing Balm and Antipodes Juliet Skin-brightening Gel Cleanser. For masks I like Pixi Nourishing Sleep Mask and Antipodes Aura Manuka Honey Mask and when it comes to moisturisers, my favourites are Antipodes Vanilla Pod Hydrating Day Cream, Ole Henriksen Sheer Transformation Cream and Antipodes Avocado Pear Nourishing Night Cream. 
Style icons
I'm a big fan of London street style. Kate Moss has her style nailed to a T, and I very rarely see her dressed in an outfit I wouldn't wear myself. I'm all about biker boots, skinny jeans, a casual T-shirt and a fitted faux leather jacket - it's the effortless London look.
Share this:
More Beauty & Wellbeing / Features & Profiles