Fashion Designer Emilie Pullar's Beauty Routine
One half of the design duo behind New Zealand label Maaike shares her "more is more" approach to beauty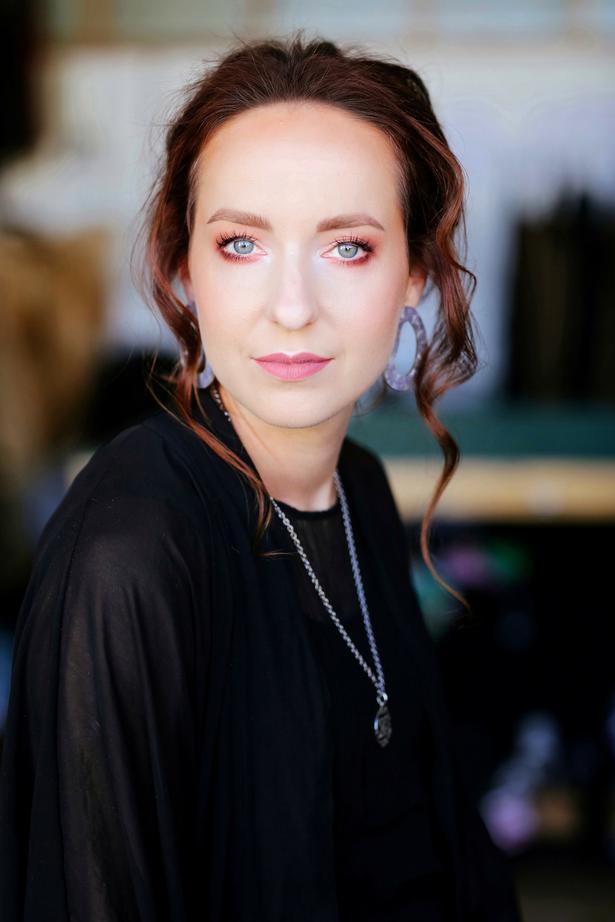 Wednesday Aug. 8, 2018
Personally, we'd like full access to Emilie Pullar's beauty cupboard. Brimming with brands like NARS, Charlotte Tilbury, Fenty, The Ordinary and Le Labo, the beauty aficionado's collection is anything if not enviable.

From treating her skin to daily derma rolling to her liberal application of serums and eye creams, the fashion designer now pays more attention to her skin after hitting her mid-thirties.
Viva beauty writer Ashleigh Cometti chatted to the designer ahead of Maaike's The Rebel Flower SS18/19 collection launch next week, on why she hardly ever goes a day without a full face of makeup and her signature smoky eye.
Early makeup memories
I used to perform in ballet recitals when I was five, and once played a soldier with heavy stage makeup and a drawn on moustache. My mother has beautiful skin and never wore much makeup when I was growing up, but I've always been addicted and so I taught myself.
READ: Donielle Brooke Shares Her Beauty Routine
Describe your beauty ethos?
Do what suits you and your lifestyle. For me, it's constantly finding and trying new things be it skincare or makeup. I wear a full face of makeup most days, but sitting down to do it isn't a chore — it's a passion and I do it for myself. Approaching my mid-thirties has made me realise you only get one shot to look after your skin, so this has become extremely important to me.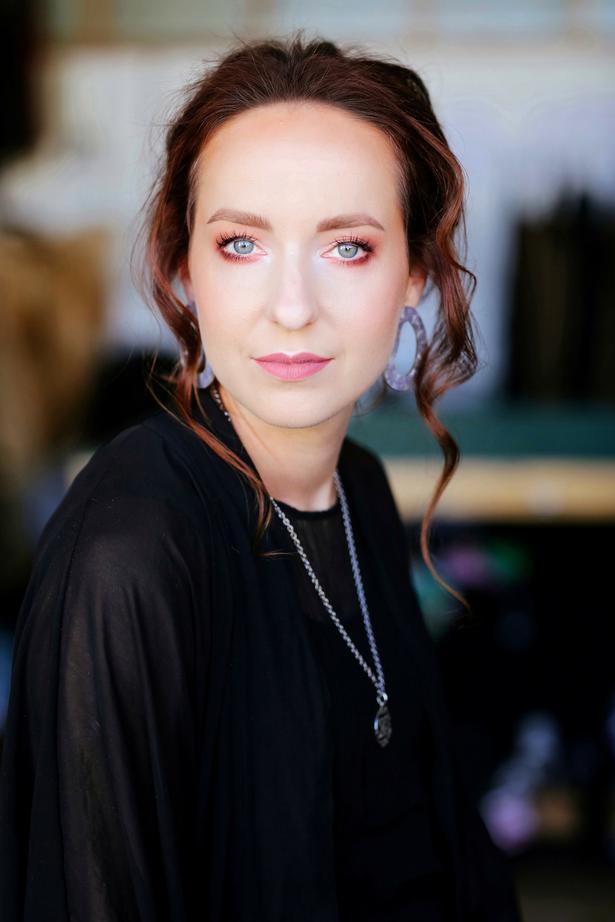 Skincare routine
This is going to seem way too intense for most people so don't judge. Upon waking, I use Tailor's Oil Cleanser, followed by Pixi's Glow Tonic which is a liquid exfoliator. Next, I'll use a mixture of serums from The Ordinary — I love their Hyaluronic Acid and Buffet, which is chock-full of anti-ageing peptides. I like to let that sink in, then apply a Mario Badescu moisturiser and eye cream.
At night, I use the same oil cleanser to remove my makeup, as well as a microfiber pad called the Face Halo. I'll gently roll a derma roller over my face which helps skincare penetrate further into your skin's dermis. The idea of using needles sounds horrible, but it tricks your skin into thinking it's had some trauma so helps with renewal of cells, too. I use the same serums as I do in the morning, but also add a retinol and vitamin C serum on alternate nights. Kiehl's Midnight Recovery Eye Cream is amazing for fine lines. I love oils, too, and The Ordinary's Marula Oil is great. I treat my skin to regular microdermabrasion – this combined with the derma roller has changed the texture of my skin.
Makeup routine
I love Fenty's primer and foundation — they offer sheer coverage as I like to still see freckles. I use the new NARS Pot Concealer under my eyes, and then set it with Kat Von D's Setting Powder. For bronzer and blush, Hourglass is my go-to. Their Mood Exposure Blusher is perfection. For brows and mascara, Benefit's Precisely My Brow Pencil and Roller Lash Mascara are winners. I do a warm smoky eye most days. Morphe does the best eyeshadow palettes. For lips, I'm all about a good gloss, and the Fenty Glass Bomb, and Cream and Sugar by Marc Jacobs are my current loves. Urban Decay makes a great lip liner, too.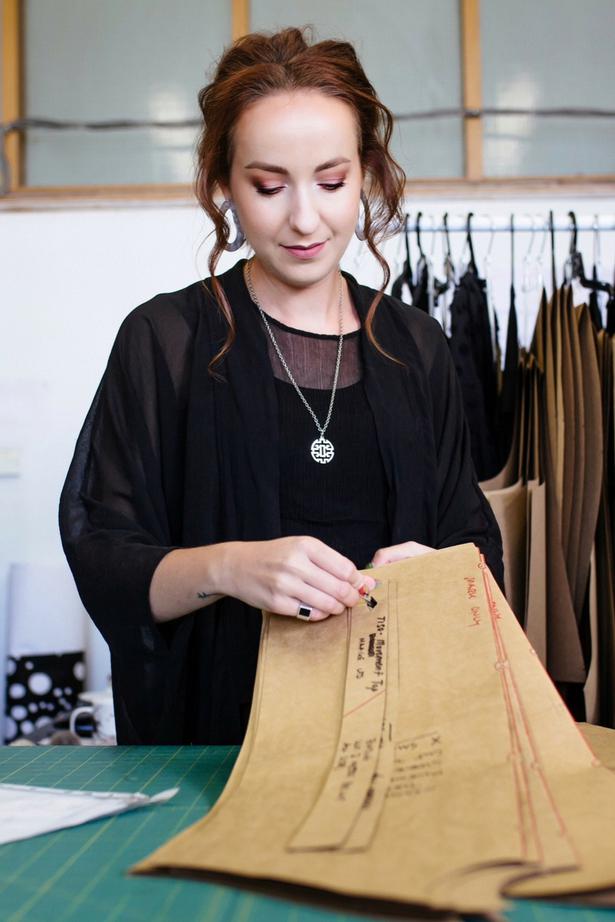 Five favourite products
Choosing just five is so hard — but these are the products I couldn't live without!
1. Real Techniques make up sponge. I can't do my make up without a damp sponge. I use it for my foundation and concealer but also the best tip is to use a damp sponge to apply face powder - it makes it melt into your skin.
2. The Ordinary Vitamin C Suspension 30%. This has changed my skin and I use it every second night. It stings but I kind of love it.
3. Eyelash curlers. This is so boring but I would struggle to do my mascara without them.
4. Blotterazzi by Beauty Blender. I mean you have to love it for the name alone. This is an oil blotting sponge that comes in a super convenient compact and my new favourite thing to use throughout the day as I have really oily skin.
5. Hourglass Ambient Lighting Bronzer. Hourglass powders are something special and this bronzer is like my child. It has the perfect amount of shimmer to make you look super healthy and glowing. If they ever discontinue it I will move to Gloriavale never to be seen or heard from again. 
Beauty evolution
When I first got into the fashion industry I felt a certain pressure to look perfect. Fast-forward 10 years and my style is more pared back. I can't stand going to events where everyone is trying to outdo each other. I'm not sure if my beauty look has evolved much but I've definitely got a lot better at it.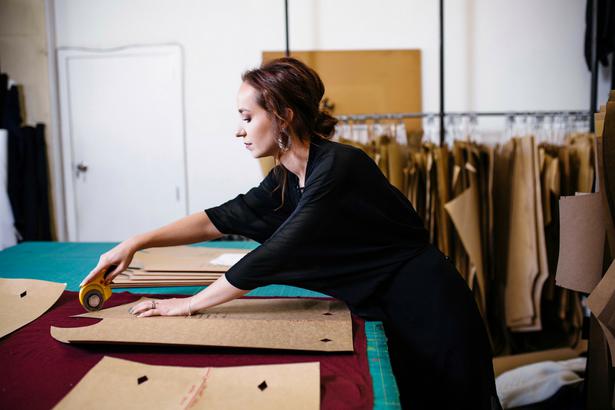 Even if she's spending a day in the studio solo, the self-confessed beauty junkie will still wear a full face of makeup. Photo / Supplied

Hair and its care
I have super flat, fine hair, so it mostly goes up in a top knot. I get regular cuts and colours with the amazing Rin at Vada Salon. Rin does all our campaign and look books shoots, too. I use Verb products which are simple yet effective.

READ: Meghan Markle's Favourite Beauty Products

Quick fix
Getting ready in a hurry is sadly not my forte. Sometimes when I know I'm going to be in the studio by myself all day I say: "OK let's just go for some concealer and mascara today" but 30 mins later I have a full face of makeup and smoky eye. I don't know how my husband Dave puts up with me. A spritz of perfume always makes me feel put together; my two favourites are Santal 33 by Le Labo and Tobacco Night by Curio Noir.

Last beauty buy
I recently bought the Charlotte Tilbury Airbrush Flawless Finishing Powder. Seriously this powder makes your skin look like a baby. What pores?! My favourite use for this powder is if I am going out after work and I need to refresh my face. I blot off oil then use this with a slightly damp sponge and it honestly looks like I have just done my makeup again from scratch. It's magic!

Beauty is…?
Confidence! I wear a full face of makeup as that is just personally what makes me feel amazing but seeing women confidently wearing a bare face makes me super jealous!
Share this: