How Entrepreneur Nicole Kelly Has Made Her Mark In The Beauty Business
With her entrepreneurial energy, Nicole Kelly has a track record as a successful brand builder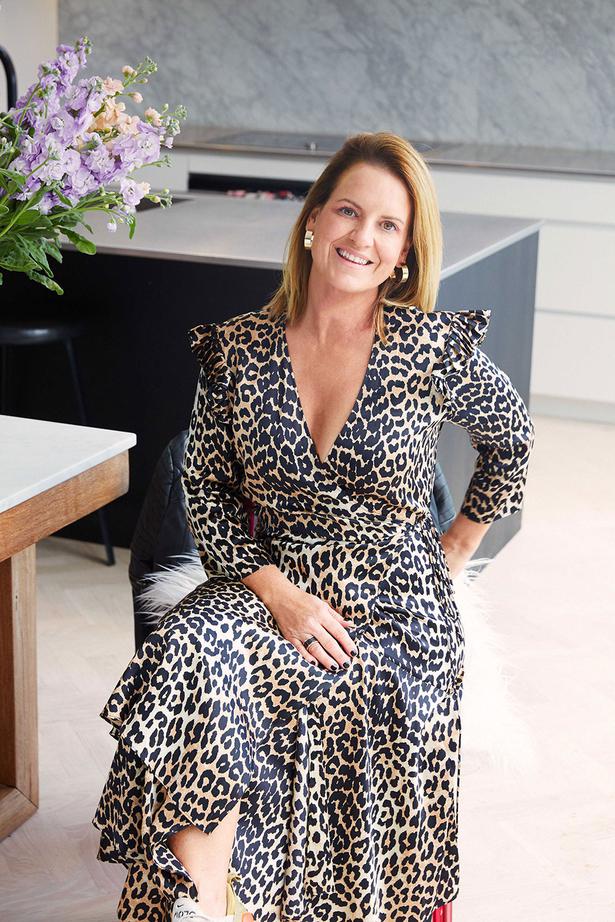 Tuesday Oct. 16, 2018
Thinking globally and living locally, Nicole Kelly reckons she's always had a commercial eye and a gut feeling for what's next. That's backed up by her track record as a brand builder, with sales success into major retailers in Australia, America and the UK.
"I've always felt lucky to have the energy that I have," says Nicki. "I didn't know until I read the book called Grit, that it was the gift that I was born with. Grit is basically the power of passion and perseverance. I'm extremely passionate about what I do and I surround myself with amazing people . . . therein lies the formula to our success."
READ: The Blogger-Turned-Businesswoman Behind Oh Natural
A Bondi girl who now calls Herne Bay home, Nicki studied marketing and worked in product development, including ushering in a lingerie range sold in 1000 Victoria's Secret stores in the US and dealing with Selfridges in London.
She met her "amazing" Kiwi husband, John Kelly, in Sydney when she was working at Levi's. Stints in Amsterdam, Barcelona, San Francisco and Los Angeles followed. Nine years ago the couple and their family settled in Auckland, where Nicki's interest in the hair industry was piqued. She set up Beauty Dust Co and is its creative director. The company takes its name from its first product, a brush-on naturally pigmented powder to disguise regrowth or greys.
Other items followed, including brushes and plant-based haircare, designed with effectiveness, affordability and shelf appeal in mind. More "clean" New Zealand-made hair products are in the pipeline for summer.
READ: 10 Natural Perfumes For Fragrance Fans To Try
Boutique local stockists have liked the look of the range and Nicki's long-time connection with David Jones persuaded the Australian department store to stock the products. A coup this year was when Urban Outfitters in the States picked them up.
Then there's her co-ownership of Papinelle — set up by an Australian designer friend — selling beautiful sleepwear through DJs and its own Sydney boutiques, plus one opened in Newmarket in March.
With all this activity going on, it's hard to believe Nicki, 47, would ever have time to laze around in her fancy silk PJs.
With two brands, three active children and constant business travel there is no real work/life balance. It's fast-paced both at home and work. Every day is filled with 100 decisions and often the achievement of a great new bottle design or an email from a satisfied customer gets lost in the noise as I'm already on to the next thing. It's so important to take a moment to celebrate those small wins.
I try to meditate and exercise so that I'm filling up my own bucket. My beautiful family [girls aged 14 and 12 and a boy of 8], good food and good friends are extremely important to me and I cherish every second I'm with them. I also need my sleep and get 8/9 hours a night. I go to bed early and wake up ready-charged the next day.
I want our customers to look and feel beautiful while knowing that they are using products that are good for them and good for our planet. For this reason we work closely with our lab. Women are responding to our brand worldwide, which gives us confidence we are doing the right things.
We are self-funding which means we can't be as aggressive with our growth as I'd like (I want everything to happen yesterday), but it also means we're not taking huge risks that can sink us.
If you have the fire in your belly and you know you have something good to offer, with passion and persistence you can achieve anything. I love the saying "fall down seven, get up eight". It keeps you going.
Share this:
More Beauty & Wellbeing / Features & Profiles