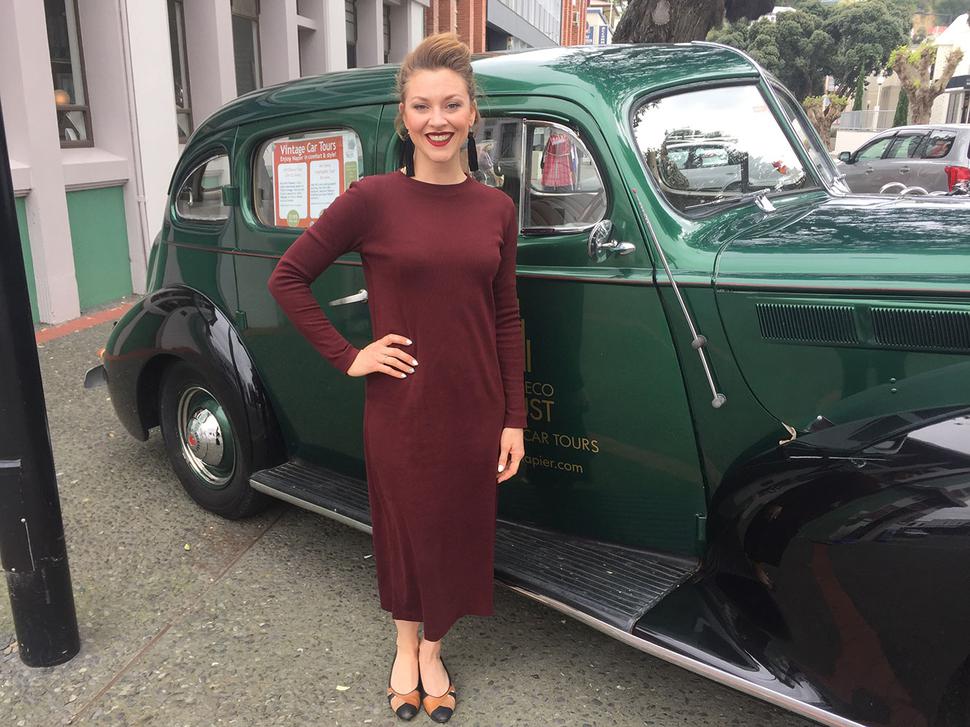 Entertainer Esther Stephens' Beauty Routine
It's retro-a-go-go appearance-wise at the Napier Art Deco Festival where this versatile all-rounder will perform
Wednesday Jan. 24, 2018
"I've had a long-time love affair with all things retro and vintage," says actor and singer Esther Stephens. So turning out in period costume and makeup to perform at the upcoming Art Deco Festival is her sort of gig. "I'm really looking forward to doing Deco. Really it's just another way for me to justify my addiction to vintage shopping," she says.
The late 1920s and 1930s design style also makes a change from another retro look she has mastered, that of 1970s and early 1980s from her role in the television series Westside. Esther has the pivotal part of brassy Ngaire Munroe, who left crim Leftie to shack up with the local policeman, while still working in Loretta West's pawn shop.
READ: Recreating the 70s for Westside
With a resume that also includes popular TV series Go Girls, WWI drama When We Go to War and stage roles, Esther has said pursuing acting was a rebellion against type, given she comes from a family of musicians. She went to jazz school and singing remains a love. She has recorded a number of songs and last year performed at the Auckland Arts Festival, alongside Aaradhna, Bella Kalolo and Annie Crummer, singing the songs of Aretha Franklin.
In Napier, her performance is part of a packed programme for the popular festival which is celebrating its 30th year. The event draws thousands of tourists to Hawke's Bay and runs from February 14 to 18. Find out more at Artdeconapier.com
READ: Hot Things to do in Hawkes' Bay This Summer
Esther says she is already planning her look and talks transformation on stage and off.
Art Deco Decoration 
I do enjoy the classic Deco smoky grey eye/strong lip combo, so will play around with that, and probably turn to the trusty hot rollers in the hair department for some polished waves. 
Acting and Appearance
There's a huge connection. When I'm in the makeup chair I often think, this character has picked these colours, styled her hair in this way. It's a direct reflection of them, their taste and style.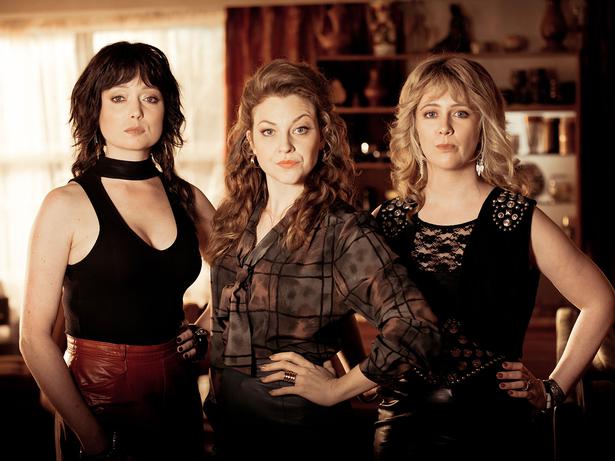 Westside Style
The big one with Ngaire is the nails. I never really feel like her till they go on (they're not exactly fake, but let's just say, heavily reinforced!) So much of Ngaire's gestures and mannerisms are to do with her hands, the way she holds her gin, or smokes her cigarettes. She's poised, particular, and extremely put together, and well-varnished claws are just a (literal) extension of that!
Beauty Icons
I take a lot of inspiration from ladies of the 60s. Edie Sedgwick, Audrey Hepburn, Dusty Springfield. I love their style.
Beauty Approach
Since I was a child, I've loved the transformative power of creative makeup. One of my earliest memories is of raiding the makeup draw at play centre and proceeding to cover my entire face and neck with pink lipstick. I remember just adoring the colour!
Around the age of nine, I remember attempting to recreate the look of Grizabella from the musical Cats with some of my mother's old makeup. I was fascinated with the idea that you could become someone else with what was essentially advanced face paint. I think I have retained that perspective on makeup in my personal life too; I think about how I want to feel, or what side of my personality I want to reflect, and go from there. Ultimately I try and keep my makeup fun and interesting and expressive.
Tips, Tricks and Trouble
One of the great things about working on TV is you get to watch other people test an awful lot of products on you, meaning you can literally try before you buy! I frequently add products I like from my character makeup bag to my personal makeup bag. I remember using some particularly low-grade face paint for a drama school production season, my skin was not happy by the end of it!
First Makeup Buy
Maybelline Great Lash Mascara - was, and still is, cheap and reliable.
Last Makeup Buy
A beautiful Givenchy blush. I feel like I'm a sucker for the chic black packaging almost as much as the contents.
Daily Routine
Morning and night I cleanse, tone and moisturise with Rasasara Skinfood, a Melbourne-based line of ayurvedic, organic, natural skincare. Their products smell amazing and I feel like my skin is the most balanced it's been in ages. I also use a vitamin E eye cream.
On Occasion  
Red lip! Quick & classic. Either M.A.C Ruby Woo, or Lime Crime Red Velvet if I really want it to stay put.
READ: How to Achieve The Perfect Party Lip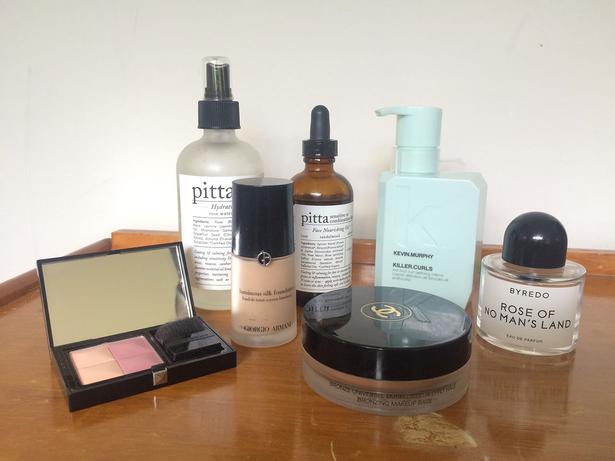 Favourite Products
1. Giorgio Armani Luminous Silk Foundation: I love how you can control the coverage.
2. Chanel Soleil Tan: Gorgeous bronzer, really works with my fair complexion.
3. Kevyn Aucoin The Creamy Glow Blush: Super natural just-went-for-a-walk glow.
4. Weleda Citrus Deodorant: Fresh and aluminium free, sort of smells like gin and tonic!
5. Byredo Parfum, Rose of No Man's Land: I wasn't always a fan of rose perfumes, but this one totally changed my mind.
Hair and its Care
My hair is curly, and not a fan of humidity, so I keep it under control with Kevin Murphy Hydrate Me Wash & Rinse, some leave-in conditioner and a curl product or five. Currently enjoying Kevin Murphy Killer Curls.
WATCH: Behind The Scenes With Kevin Murphy
Treatment Time
I had an amazing Thai massage on the day of my hens do, I've been meaning to go back.
Beauty to me is...
Good health, self-expression and self-indulgence!
• Esther Stephens will be performing at the Art Deco Festival, which runs from February 14 to 18. Visit Artdeconapier.com
Share this:
More Beauty & Wellbeing / Features & Profiles