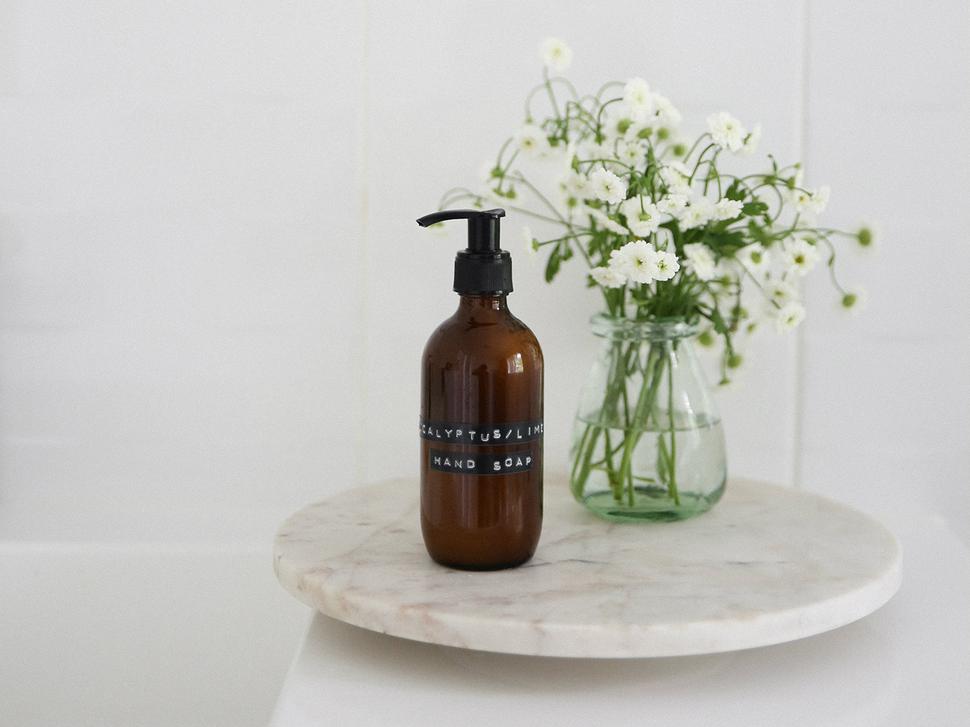 Eucalyptus & Lime Liquid Soap
Hands a little dry? Replace store-bought wash with this gentle homemade version
Thursday March 22, 2018
I often find commercially made hand-wash leaves my skin feeling dry, and so I created a homemade version that's much gentler.
I've paired eucalyptus and lime for an invigorating fresh aroma, and a dash of almond oil to soften the skin. This recipe makes enough to fill two 250ml amber glass bottles, although you could use one larger bottle if you prefer.

EUCALYPTUS AND LIME LIQUID SOAP
Makes about 500ml
300ml filtered water
A bar of nice quality plain soap, finely grated
10 drops of eucalyptus essential oil
10 drops of lime essential oil
3 tablespoons sweet almond oil
1. Place the water and grated soap in a small saucepan over low heat. Stir continuously until the soap dissolves. Allow to cool completely.
2. Stir in the oils, then pour into a dark-coloured bottle or bottles with a pump nozzle. 
3. I like to use glass amber bottles as this helps to protect the aromatic and therapeutic properties of your essential oils.
Share this:
More Beauty & Wellbeing / Features & Profiles