12 Face Mists to Try
These top face mists will hydrate and freshen your sun-frazzled skin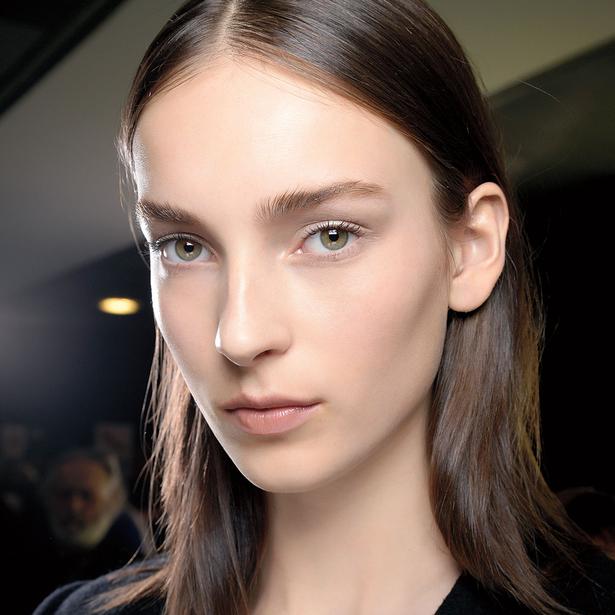 Thursday Feb. 4, 2016
If you're looking for a more refined approach to cooling down than standing under a cold shower, then you're a candidate for face mist. You could just find a spray bottle that dispenses a fine spritz and fill it with water and chill in the refrigerator, but for added benefits look to specialist sprays that can also balance various skin types, help set makeup or provide aroma-therapeutic indulgence. Face mists can be great multi-taskers, explains Auckland makeup artist Rebekah Norman, who has included one in her Native Rituals skincare lineup. She recommends these uses:
• After cleansing or a shower to revive the skin.
• To refresh and calm the face after a workout.
• To attract and hold moisture to the skin before
applying moisturiser or a face oil.
• Spritzed on a foundation brush before and
or after applying concealer or foundation to
assist blending.
• Mixed with eye shadow for a metallic look with
loose dust powders. Use a blending brush to
apply a base to the lid, or a liner or angled brush
to work darker colours along the lash line.
Mineral makeup brands often include mists in their ranges to help set powder foundation. Their use in wider skincare is growing as both toned-down toners and with the increasing popularity of "soaking" skin to help lock in moisturising ingredients. A hydrated and healthy barrier layer is better able to absorb other topical applications.
Ways to do this include by helping correct pH balances and control oil, or by layering extra doses of key ingredients used in creams and lotions in a mist medium. This is seen from natural brands adding plant-derived glycerine and hydrosols, La Mer mixing in its algal broth extract and others adding antioxidants. Bear in mind though that face mists are not normally highly concentrated so this means their main effect is often sensory.
When it comes to the water base, plain old H20 is often purified, charged or substituted for mineral and thermal waters. Mists may also contain colloidal silver or gold, with the tiny suspended particles said to add luminosity to the complexion.
Backstage, face mists are widely used either under or over makeup to pep-up to models' complexions before they hit the runway. Share their secret and beat the heat with these examples.

1. Skeyndor Aquatherm 100ml Thermal Concentrate Water $47.90.
Another way to take the waters, these being thermal from Salies-de-Bearn in the French Pyrenees. The clinic brand is Spanish, however, and can be used on sensitive and reactive skins to help balance the acid mantle with its magnesium rich waters from a deep spring. Stockists ph (09) 362 0882.
2. Evian 50ml Facial Spray $9.99
Travel and handbag friendly shot of pure alpine water, to cool and refresh. Find this French favourite in selected pharmacies.
3. The Herb Farm Lemon Verbena 100ml Facial Toning Mist $32.90
Rejuvenates and tones with active herbal extracts and organic vegetable glycerine to bind moisture. New Zealand-made Herb Farm has three other mists for various skin needs focusing on clarifying, soothing and hydrating. Stockists see herbfarm.co.nz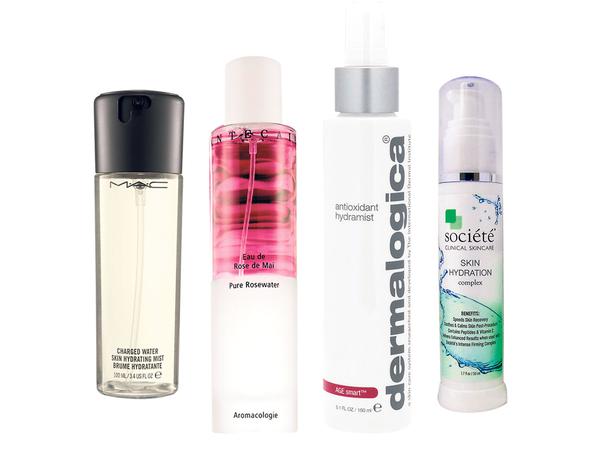 4. Jurlique 100ml Calendula Redness Rescue $62
Suitable for sensitive or sunburned skins this is one of three choices from the Australian brand which is better known for its Rosewater mist. The Citrus softener suits oilier skins. From Smith & Caughey's, selected other department stores and pharmacies.
5. M.A.C Mineralize Charged Water 100ml Skin Hydrating Mist $45
This newest mist from M.A.C is said to energise as well as hydrate skin and has a green tea infusion. Create a dewy canvas for makeup and reapply to revive by spraying around 15cm from face with eyes closed. From M.A.C counters.
6. Chantecaille 100ml Pure Rosewater $102
This luxury French brand uses the extract of prized hand-harvested Rose de Mai petals and essential oils distilled in artesian water in this uplifting spray. Supercharged rose water is the basis of all its skincare products for both its aroma and antioxidant properties. From Mecca, see meccacosmetica.co.nz
7. Dermalogica 150ml Antioxidant Hydramist $75
Rehydrate, reset and as with other items from Dermalogica's Age Smart range look to add an antioxidant veil to help combat ageing. Calming and hydrating toner types also available. This one also sold as a travel 30ml for $21. Stockists see dermalogica.co.nz
8. Societe Clinical Skincare 50ml Skin Hydration Complex $115
This salon product is promoted as especially suited to aid recovery post-procedure and to support irritated or dehydrated skin. It contains peptides and antioxidants, along with glycerine, sesame and shea extracts and silicone smoothers. Stockists ph 0800 238 754.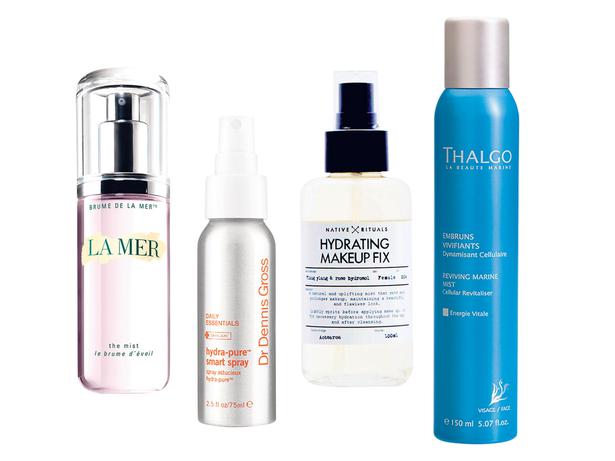 9. La Mer The Mist 125ml $140
Nutrient-rich marine botanicals help rebalance and revive skin. Keep mist from eyes and like a number of others, this is not a lip-smacker to taste, but for those who love La Mer it's another way to infuse yourself. From selected department stores.
10. Dr Dennis Gross Skincare 75ml Hydra-Pure Smart Spray $29
The fresh tea tree and peppermint essential oil aroma is de-stressing in a face freshener said to raise a sanitising shield against free radicals. Rated by those with combination skins and for use both to soothe skin and as a midday makeup refresher. From meccacosmetica.co.nz
11. Native Rituals 50ml Hydrating Makeup Fix $28
The rosy aroma makes this a particularly appealing way to balance skin naturally with cucumber and chamomile hydrosol, aloe vera gel and green tea and grapefruit extract. From Collected or see nativerituals.co.nz
12. Thalgo 150ml Reviving Marine Mist $88.30
Used during Thalgo's salon facials, this French-made mist of nourishing marine minerals and grapefruit extract is also available as a take home product to on cleansed skin to boost absorption of serum and moisturisers. For stockists, ph (09) 3620882 or see infinisea.co.nz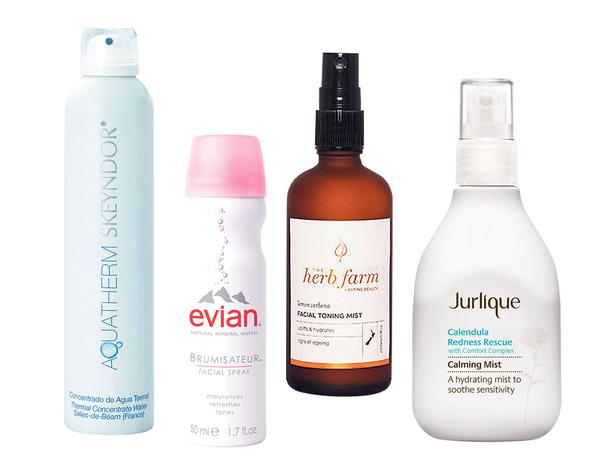 Share this:
More Beauty & Wellbeing / The Latest