Faces Of Tomorrow: Where Will The Future Of Beauty Take Us?
Ashleigh Cometti speaks to four skincare pioneers breaking new ground in their respective fields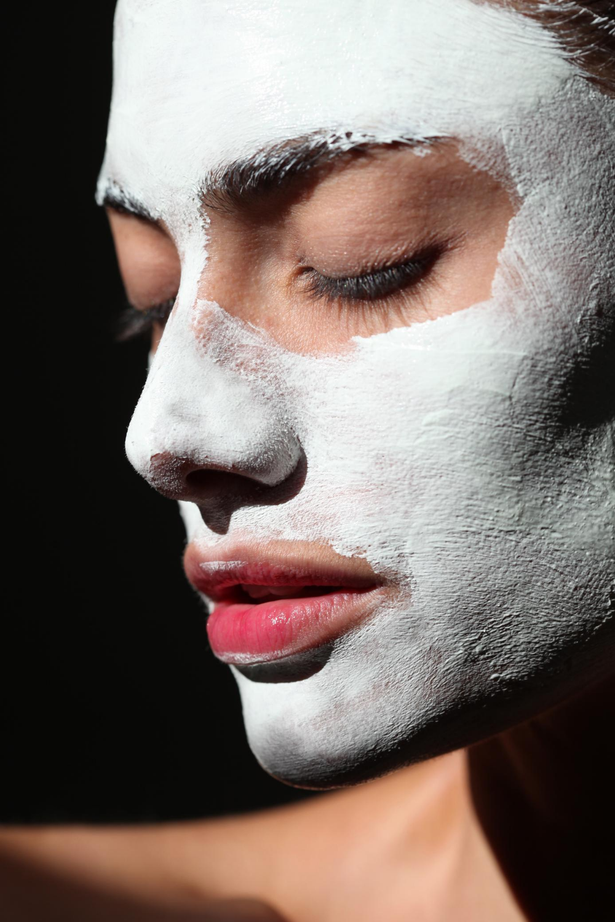 Thursday Sept. 10, 2020
Over the past two decades, the worlds of technology and skincare have collided at breakneck speed.
The increasing demand for science-backed or expert-led skincare has rendered the industry one of the most profitable of the beauty category. Estimated to reach US$183 billion (NZ$280 billion) by 2025*, the global skincare market has experienced significant growth since the late Noughts — almost doubling its market size.
This growth is largely driven by the rising awareness of individual skin concerns, the increased demand for products providing UV protection, and the trend towards the younger population using anti-ageing skincare.
The threat of wrinkles and fine lines is a major money-maker. In 2019 alone, the North American anti-ageing skincare market generated in excess of US$13billion**.
Skincare consumers are savvier than ever. Discerning and intelligent, this new wave of purchasers expects a high level of transparency and specificity from skincare. It's no longer enough to speak in broad terms — these well-researched "skintellectuals" are eager to address their specific skin concerns, and want to draw on the knowledge of experts and aestheticians to do so.
Not only are skintellectuals paying more attention to global skincare trends and new- to-market ingredients, but the brands behind these products are placing greater emphasis on their scientifically researched, lab-created ethos. The precedent is set for the back of a bottle to clearly outline the who, what and where of a product's origin — who formulated it, what's in it, and from where the ingredients were sourced.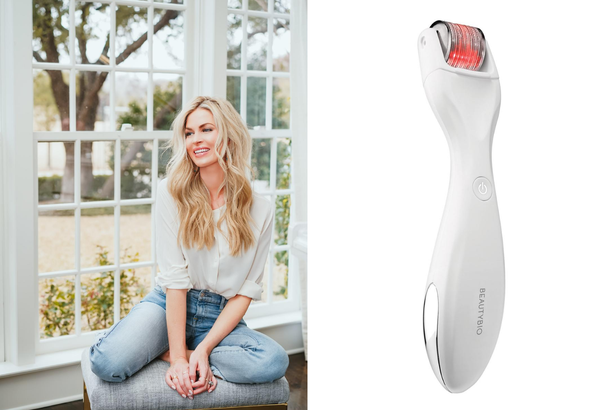 BeautyBio founder and CEO Jamie O'Banion. Photo / Supplied

ADVANCES IN ANTI-AGEING

One such brand adopting this approach is Parisian skincare label Sisley, whose research into the study of autophagy spurred on the development of its new Sisley L'Integral Anti-Age La Cure, $1600, which launches in New Zealand on September 13. Biologist Yoshinori Ohsumi's medical discovery on autophagy (or, in layman's terms, cell recycling) won the 2016 Nobel Prize in medicine.

Inspired by his findings, Sisley Paris laboratories sought to formulate a product that supported skin cells' ability to self-destroy defective components, allowing for the healthy remaining cells to soak up maximum energy.

April Roberts, national trainer for Sisley Australia and New Zealand, breaks this down further. "Every cell in our body has hundreds to thousands of mitochondria that work together to produce this energy. Energy is essential for preserving the youth and radiance of our skin while helping to diminish the appearance of signs of ageing.

"When our skin is under intense stress, the mitochondria suffer irreversible damage and can become potentially dangerous for the cell, and as such they must be destroyed and eliminated," she explains.

Expect to hear a lot more about the function of mitochondria in coming years, with future developments in skincare going beyond the epidermis to work at a cellular level.

The function of mitochondria is three-fold: to help produce the necessary energy cells need to regenerate; to transport and circulate energy deep within the cell; and to detoxify and recycle itself to allow healthy cells to soak up energy and regenerate (hello autophagy).

This is where Sisley L'Integral Anti-Age La Cure comes in. Based on the principle that it takes the skin four weeks to renew itself, Sisley developed this four-step system to restart the skin's vital mechanisms and restore energy to cells. Each concentrate is designed to preserve youth, slow down the signs of ageing and restore radiance by optimising the skin's energy over a four-week period. Sisley L'Integral Anti-Age La Cure is recommended for use bi-annually or whenever the skin presents signs of fatigue and stress.

Key ingredients include powerful plant extracts to protect and support the function of the mitochondria, including gingko biloba leaf, mariposa blanca rhizome extract, peony extract and longevity sugar complex.

Sisley's use of plant extracts is not new — since its inception in 1976 the brand's founders Hubert and Isabelle d'Orano had a vision to create a luxury cosmetic brand that utilised phyto-cosmetology. "Hubert believed firmly that plant science was the future of skincare; their capacity for regeneration and adaption and their protection systems provide huge benefits to skin," says Roberts.

READ: Why Brightening Serums Are The Fastest Growing Category In Beauty

The brand's first foray into anti-ageing skincare was in 1999, with the launch of Sisleya Global Anti-Age. Seventeen years later, the brand innovated even further by incorporating a previously unknown dimension into its range of anti-ageing skincare, epigenetics.

"Scientific studies showed that epigenetics [behavioural ageing] impact how our skin ages in addition to our genetics and environmental factors. Epigenetic factors directly attack the life cycle of our skin cells and their ability to regenerate. When this cycle is attacked, cells lose their ability to produce collagen and elastin, resulting in a lack of firmness and a dull appearance," says Roberts.

This research formed the basis of future product development at Sisley, with every product accounting for all three dimensions of ageing; genetics, environmental factors and behavioural ageing.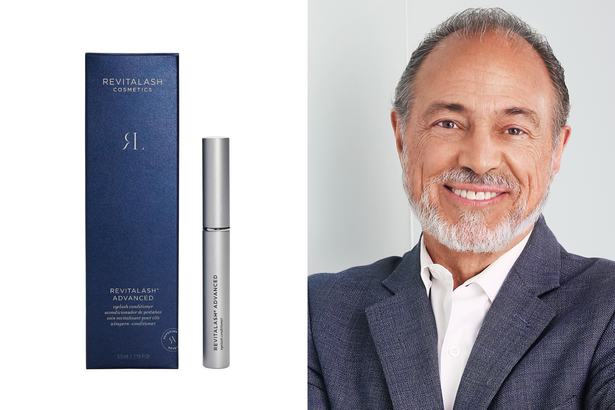 RevitaLash founder Dr Michael Brinkenhoff. Photo / Supplied

UNDERSTANDING UV EXPOSURE

If you're savvy with your skincare, chances are you'll understand the importance of including sunscreen in your daily beauty regime. But going forward, prepare to hear a lot more about the impacts of visible and infrared light on skin.

It's something Environ founder and scientific director Dr Des Fernandes is passionate about, along with his ongoing research into the amount of UV protection absorbed from SPF into skin.

For his part, Dr Fernandes began his career 30 years ago as a plastic surgeon, and fell into skincare by accident.

He says he never intended to create a business or a laboratory, but his fruitless search to find scientific-based skincare for his facelift clients meant he had to make it himself. What started as a skincare line developed for a select few patients quickly snowballed into the full line of Environ products today.

It has since been awarded for its innovations in skincare, and was named as the Best Medical Skincare company at the Aesthetic Everything Global Awards for the third year running.

Dr Fernandes' latest findings go far beyond UV protection. He explains that although UV rays are powerful, they constitute a relatively small component of light that can damage skin. Instead, he says we should be mindful about the different wave lengths of visible light across the spectrum.

This spectrum ranges in colour from violet to red, but Dr Fernandes says we should be most wary of blue light. "The keratinocyte- melanocyte axis [in skin] is irritated by blue light and ends up in producing melanin and perpetuating pigmentation problems. Because we are constantly irradiated by [or exposed to] blue light, it is a struggle to control pigmentation," he says.

Other colours of the visible light spectrum aren't without fault, either, with Dr Fernandes explaining how spending time in sunlight or clear (white) electric light means you are automatically being irradiated with all the colours of the spectrum.

"A tan is in fact a scar, and about 50 years ago they demonstrated that one can induce tanning with violet down to green light. So we know that even soft green light can damage the skin," he says.

READ: How To Choose The Right Sunscreen For Summer

Interestingly, it's Dr Fernandes' research into the difference between sun protection factors that could stand to disrupt the sunscreen market as we know it. The difference being, that there is little difference at all between SPF15 and SPF50, he claims.

Of greater concern to Dr Fernandes, however, is the ingredients contained within chemical sunscreens with high level SPFs.

"What worries us is that when sunscreen chemicals get absorbed into the skin they have a strong chance of reacting with UVA rays that have not been blocked by the sunscreen. Only 40-60 per cent of UVA rays get blocked, even with a high SPF, so the risks are real as there are a thousand times more UVA rays for every single UVB ray," he explains.

Dr Fernandes says when a UVA ray hits a sunscreen chemical in the skin, a free- radical chain reaction occurs, which he says may cause an even greater level of damage. This line of thought is evident in the inception of Environ's new RAD Shield Mineral Sunscreen, $93, which Dr Fernandes says has an organic chemical UVB sunscreen protection factor to the value of 5, and the remaining 10 is made up of reflective titanium dioxide, which is more effective at blocking UVA rays.

RAD Shield Mineral Sunscreen uses reflectant inorganic sunscreens like zinc, colourless carotenoids phytoene and phytofluene to block blue light, and ocean- derived venuceane to protect the skin from the damage infrared light and UV rays can cause.

Dr Fernandes recommends re-applying sunscreen every 90 minutes to ensure skin remains protected. "Sunlight destroys the activity of UVA and UVB organic sunscreens, antioxidants, blue light blockers and infrared blockers, so these chemicals gradually become ineffective," he says.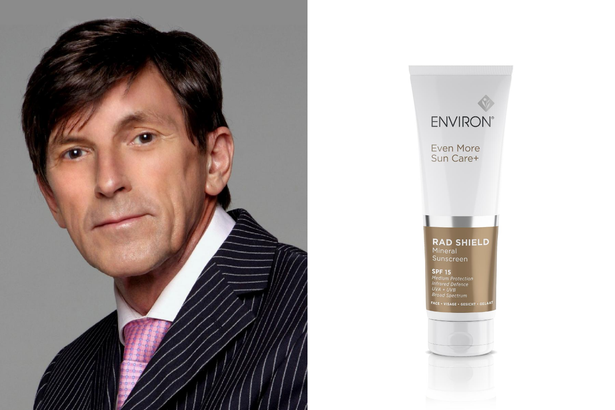 Environ founder and scientific director Dr Des Fernandes. Photo / Supplied

NEW LENGTHS IN LASHES

Dr Michael Brinkenhoff is another trained physician who started in medicine but pivoted into the beauty industry. An opthalmologist, he began his quest to develop a product to support the health and growth of lashes following his wife Gayle's diagnosis with metastatic breast cancer in 1989.

Over the next 25 years, Dr Brinkenhoff drew on his knowledge of the delicate eye area to formulate a product that restored vitality and health to lashes.

He founded RevitaLash Advanced, from $79, a lash conditioner which harnesses the technology of BioPeptin Complex containing lipids, peptides, biotin and green tea extract to condition, soften and strengthen eyelashes.

Because it is a physician-led brand, Dr Brinkenhoff says science has always been at the forefront of RevitaLash's new product development. "Our products are always made with purified ingredients and held to stringent testing processes which ensure both safety and results," he says.

READ: How RevitaLash Went From Family Secret To Family Business 

In 2020, lash serums are a dime a dozen. But Dr Brinkenhoff warns many should have "buyer beware" attached, especially as they deal with such a sensitive area. "As a board-certified ophthalmologist, I can tell you that not all lash conditioners are created equal. It's important for consumers to be well-informed so that they can purchase wisely and safely," he says.

Things to look out for when considering a lash serum include being backed by an ophthalmologist to ensure the safety of the eye area, awarded by industry experts, tested by unbiased consumer studies and proven to be hypoallergenic.

While lash care may seem like a niche market, there's still room for innovation. Dr Brinkenhoff teases what's next for RevitaLash will shake up the beauty industry once more.

"We are thrilled to be launching a groundbreaking new product in the near future. This will create a new category for lash care, and is the perfect extension of our current RevitaLash Advanced formula," he says.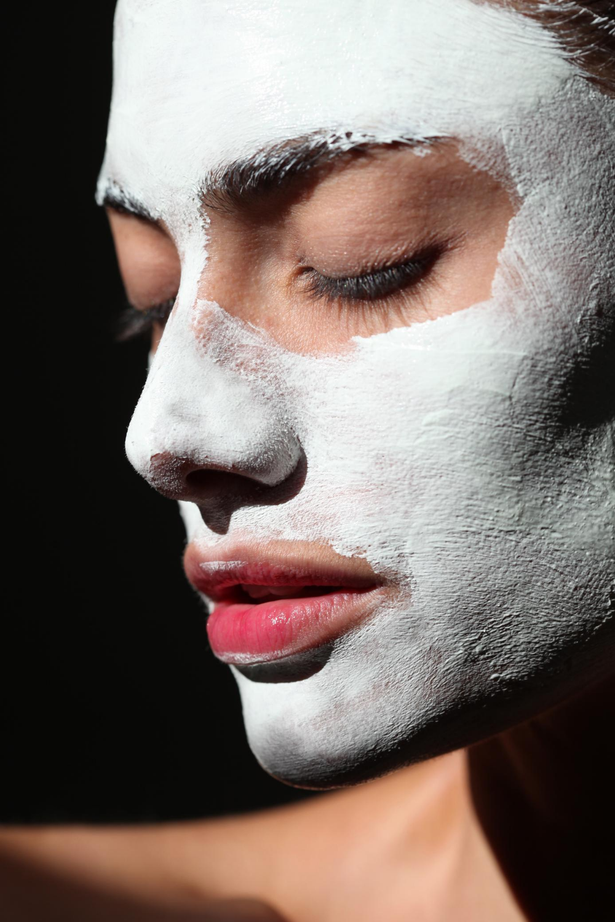 The newest developments in technology are propelling the beauty industry into the future. Photo / Getty Images

GO-GO GADGETS

Smart beauty devices are getting smarter — and now go far beyond jade rollers or sonic cleansing brushes. Light therapy masks, micro- needling tools and electronic facial massagers have gained momentum in the past 12 months, and are showing no signs of slowing down.

The buzz around high-end cosmetic devices is set to get even louder, with the increasing prevalence and desire to address skin disorders.

Growing up in the beauty space gave Jamie O'Banion the kind of insider knowledge beauty aficionados can only dream of. Working alongside her physician and biochemist father, Jamie went on to develop clinical-grade skincare and tools brand BeautyBio in 2011.

BeautyBio is set to launch in all Mecca stores from September 29, but it's the GloPRO Microneedling Skincare Tool, $351, that already has everyone talking.

Previously reserved as an in-clinic treatment only, micro-needling works by wounding the skin in order to trigger its healing response. "This has been done historically via lasers, chemical peels or microdermabrasion. All expensive treatments with significant downtime," says O'Banion.

Designed to microscopically activate the skin's own rejuvenation response, GloPRO's patented micro-needling technology works to tighten pores, refine skin texture and fade skin discolouration.

The handheld tool works by "aerating" the skin to stimulate collagen production. "These invisible microchannels stay open for about five minutes before the body heals, so topical ingredients can be applied immediately after use for enhanced absorption," says O'Banion.

READ: The Test Drive: The Newest Innovation In Needling, Dermapen

Her plans for BeautyBio include introducing a new category to its range — scalp care. Its imminent launch will be one that changes the way people care for their scalp, says O'Banion.

"We are constantly pushing the envelope, challenging existing solutions, even making a new molecule if something doesn't exist. I'm very data-driven and every product we launch is clinically tested in vitro and then in vivo before it earns a spot on the team," she says.

Driven by the demands of these skintellectuals, the skincare industry is constantly pushing the boundaries when it comes to prevention, revision and maintenance. New developments in technology are paralleled in skincare, proving that the possibilities in this industry are limitless.

*According to a report published by Statista.com

**Source: Imarcgroup.com
Share this: