Cheat the Sun with These Fake Tanning Tips
Cheat the sun and save your skin with a spring tan top-up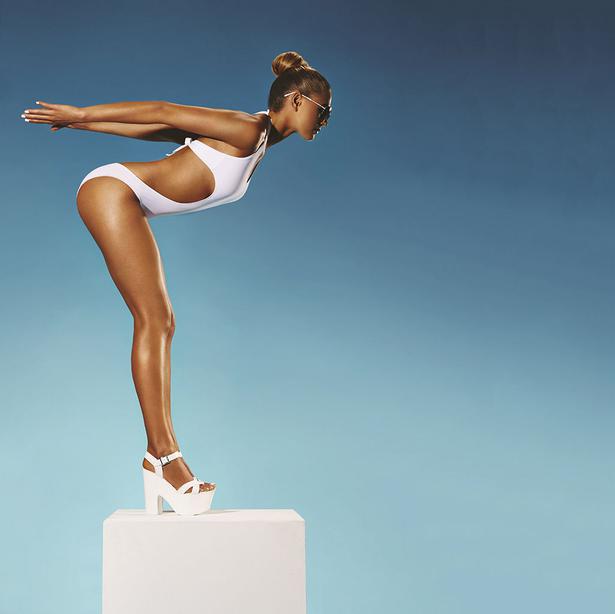 Wednesday Oct. 21, 2015
There's something comforting about not looking too pasty or blotchy when it comes time to bare your legs. Whether you're into tanning or not, it's nice to have an even skin-tone, rather than looking like you've just emerged from unhealthy hibernation. Early in the season start by warming up your limbs, even just with a bit of bronzer or mineral powder. When you're ready to bare all, follow our tips from Auckland tan specialist Petrina Miller.
The three ways to tan at home are with temporary bronzing products or with moisturising gradual tans in lotion or gel form that can be rubbed on daily (sometimes called tan extenders), or the popular hybrid sprays and gels which give instant colour combined with more intense developing results over the hours ahead.
These latter two categories contain dihydroxyacetone [DHA] tanners, the colouring ingredient which imparts that biscuity fake tan smell. DHA can be plant-derived, usually from sugar cane, or synthetic. How strong the pong depends on how diluted the tanner is in a moisturising base, its origins and how well disguised it is, initially, by fragrance. In my experience a hangover trace of aroma de DHA is all but inevitable.
Look out for the arrival of the next-generation of tanners which are oil-based and skin-conditioning. These still need time for colour to fully develop on your skin, but claim to be touch dry all but immediately. After years of spray tanning, Miller has worked with an American chemist to mix up her own Tan Babe Instant Mousse which she says isn't stinky or sticky and dries in 10 seconds, with a shower able to taken within an hour.
We will be trying it out, along with the new Liquid Gold formula from Australian favourite brand Bondi Sands which arrives here this week and apparently does not need to be showered off. Another innovation to watch for will be St Tropez's In Shower Gradual Tan, coming in the New Year.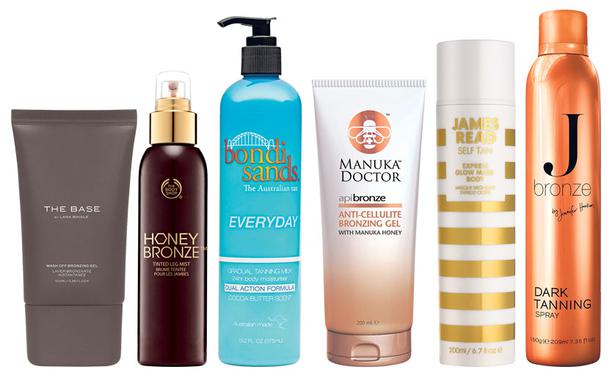 EASY AND INSTANT
The Base by Lara Bingle Wash Off Bronzing Gel $35
Australian beach babe Lara Bingle puts her name and body to a tan and illumination range. This gel would work best on warmer fair to mid-olive skin tones. It has a slight sheen and lasts well. From Spring and East Day spas or see thebase.me
The Body Shop Honey Bronze Tinted Leg Mist $49.95
Oil and shimmer-free matte wash-off formula that spreads easily, smells great, but lacks intensity, so best on fairer complexions. Rinses off. Find it in Body Shop stores.

SUBTLE AND GRADUAL
Bondi Sands Everyday Gradual Tanning Milk $22.95
Moisturising and slow-developing lotion. Can be used daily and has a cocoa butter scent. There's a version with SPF15. Bondi Sands also does foams and mists that develop faster and darker. From Life and Unichem pharmacies or see bondisands.com.au
Manuka Doctor Api-Bronze Anti-Cellulite Bronzing Gel $49.95
We've gone with this New Zealand example of several multi-tasking gradual tanners that add in firming ingredients. St Tropez does another. This contains caffeine, along with bee venom extract and honey to help with elasticity. From Manuka Doctor, 1 Quay St, Auckland. Other stockists see manukadr.co.nz

GLOW THAT GROWS
James Read Express Glow Mask Body $84
James Read is known as The Tantalist in the UK. His range includes serum style sleep-over tans and a face pen for hairline touch-ups. This one develops in just 30 minutes, but can be left longer and hydrates with hyaluronic acid and algal extract. From Mecca Cosmetica, meccacosmetica.co.nz
J Bronze Dark Tanning Spray $39.99
The J refers to glowing former Miss Universe Jennifer Hawkins. The Australian model and television presenter rates this her personal favourite in a range infused with skincare ingredients for smoother skin. From Farmers, Smith & Caughey's and selected pharmacies.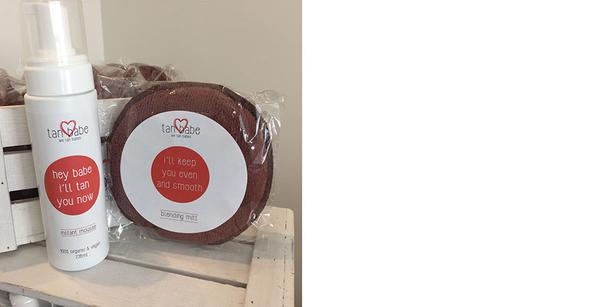 TANNING TIPS
• Exfoliate 48 hours before as self-tanner adheres best to dead skin cells. Tan on freshly exfoliated skin can go patchy.
• Gently does it. Over-exfoliation can lead to skin irritations. Fortnightly is fine.
• Apply tanner with a mitt in good light. Work in sections, limbs and body first. Use remaining product on mitt in downwards strokes from the wrist to fingers.
• After showering, pat yourself dry with a towel. Avoid rubbing as this sloughs off the tanned skin cells. In the days ahead keep skin moisturised for slower more even fade.
• For ongoing cleansing use translucent or transparent liquid wash rather than heavier opaque moisturising soaps or bars. These can build-up and hinder tan penetration.
• Regular tanning once a week deepens colour as more skin cells are tinted, giving a richer less translucent look. Avoid too dark a product for your skin shade as fading can look uneven more quickly. A slightly lighter look will build and wear better.
— Advice from Petrina Miller, founder of Tan Babe, tanbabe.co.nz
Share this:
More Beauty & Wellbeing / The Latest