Why False Eyelashes Are Everywhere
Of course those eyelashes are fake - and they're spectacular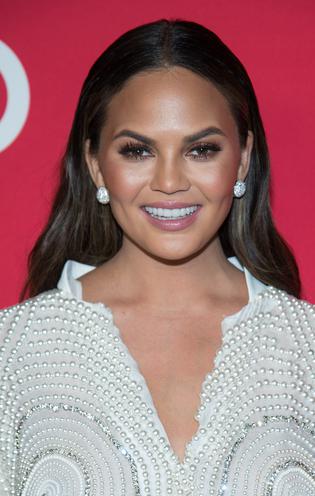 Whether it's celebrities on the red carpet, TV anchors, a former first lady or the barista at your local Starbucks, eyes are rimmed with thick dark fringe.
In this era, women of all ages have eyelashes so long and lush that a sideways glance is akin to a monologue on femininity, personal power and the irresistible pleasures of the beauty store.
What was once makeup reserved for a special occasion has become everyday glamour. False eyelashes are everywhere.
Delicate butterfly wings. Furry caterpillars. Spidery appendages. Lashes that recall a long-ago era - the 50s and 60s - of effort and agreeable artificiality.
Fussy, fake lashes are a counterbalance to today's who-gives-a-damn sweatpants and hoodies. And they are their own form of 21st-century feminism - Chimamanda Adichie-style.
If a girl likes makeup, "let her wear it," the acclaimed novelist advised last year. "Women have learned to be ashamed and apologetic about pursuits that are seen as traditionally female, such as fashion and makeup."
Sorry? Not sorry.
Big, spiky, dramatic ones helped turn Kim Kardashian into a reality-show mogul. Dense fluffy ones are fundamental to the retro glamour of Adele.
The new drama The Catch would lose a smidge of its glittery, cat-and-mouse panache without the coquettish lashes of star Mireille Enos.
And wispy strips are part of the makeup arsenal of any female news anchor worthy of a close-up. (Rachel Maddow once let a reporter tug on her lashes just to prove they were real.)
Since 2012, false eyelash sales have grown by 75 percent. By at least one estimate, it is a $170 million market. And there's still room to grow.
Some wearers aim for subtlety. They don't want you to notice their lashes as much as they'd like you to simply admire how their eyes just seem so big and beautiful.
Others revel in the sheer audacity of their falsies, layering two strips of lashes on a single lid. So what if one strip isn't quite tamped down? Yes, that's a cream-colored blob of errant glue. There's glory in the fakery.
According to Eyelash magazine - yes, really, a trade journal - the most in-demand lashes are those framing the eyes of Kardashian, her half-sisters Kylie and Kendall Jenner, and Angelina Jolie.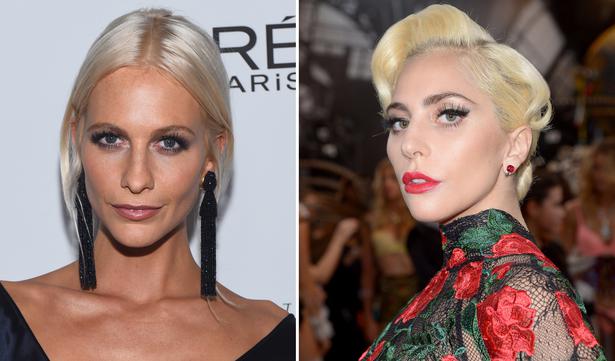 Poppy Delevingne and Lady Gaga. Pictures / Getty

False eyelashes are ubiquitous "in other countries as well," says Carl Ray, the well-traveled makeup artist to former first lady Michelle Obama.

Obama may or may not be wearing false eyelashes; you're just going to have to zoom in close on all those fancy dinner and inauguration photographs and judge for yourself because Ray is definitely not going to discuss the state of her lashes. Some natural lashes look robust thanks to many, many coats of mascara. And some people use the lash-growing serum Latisse.

In general, however, Ray does not recommend that clients wear false eyelashes to, say, a parent-teacher conference or the grocery store. "I recommend them for pictures and special occasions."

He adds: "When you wear lashes, you don't have to wear much makeup. You're always camera ready."

Ray's clients love them.

"Would you like lashes?"

"I thought you'd never ask."

False eyelashes "change the shape of your face," says Kelli J. Bartlett, director of makeup artistry for Glamsquad. "They elongate the shape of the eye."

For those attempting the no-makeup makeup look, lashes become key. "When you have a flirty lash and eyebrows, you feel on point."

Bartlett confides that she has been called "the lash whisperer." Tell us more, please. "I can get them on in under 90 seconds."

Search Amazon's beauty category for false eyelashes and you are rewarded with more than 15,000 listings. There are cruelty-free lashes, reusable lashes, human hair lashes, synthetic mink ones and real mink ones.

Students of popular culture might remember that Jennifer Lopez wore red fox eyelashes to the Oscars in 2001 - along with a see-through Chanel dress. And Madonna wore mink and diamond lashes during a promotional tour in 2004.

"Mink is considered the Rolls-Royce of lashes," Bartlett says. They're soft; they're light. But, really, how heavy can even cheap lashes be?

One could go to a boutique cosmetics company such as M.A.C. and spend around $30 on a single pair of lashes. Or, do what the vast majority of women - and a lot of makeup artists - do, and head to the nearest chemist for a pair of Ardell lashes for as little as $12.

Ardell is arguably the queen of lashes, in business for 45 years; its California-based parent company, American International Industries, specialises in false eyelashes as well as pretty much anything you'd find in a nail salon. It distributes 60 different lash brands in all, but Ardell is its flagship line. In 2016, Ardell saw a 30 percent uptick in sales, says Marwan Zreik, vice president of marketing for AII.

Zreik says the rise in sales is both because more people are adopting false eyelashes and because "heavy users" are wearing them more often. "Some customers don't leave home without lashes on," he says.

Those women are probably wearing lashes made from natural human hair and an enduring style called "wispies," which have a crisscrossing pattern to mimic the random growth pattern of natural lashes. They are handmade. They're practically bespoke.

What is driving all the lash love? Reality television. Celebrities. And social media, of course.

WATCH: The Adele Makeup Tutorial featuring Michael Ashton

Makeup tutorials on YouTube, including one by Adele's own makeup artist Kiwi Michael Ashton, have demystified the application process, which frankly hasn't changed since Hollywood first started putting them on starlets' lids during the early part of the last century. Glue and a deft touch.

"Think of the women in the '60s and '70s who put them on every morning," says Ray. "Practice makes perfect." And people are practicing daily.

According to Zreik, 99.9 per cent of customers are women. Although in the age of James Charles - CoverGirl's first male model and eyelash fan - a few fellas are buying and wearing them, too.

"Everyone wants to be camera ready all the time," Zreik says. "Put a pair of lashes on a woman and it's instant impact."

 - The Washington Post

Share this:
More Beauty & Wellbeing / Features & Profiles