SPONSORED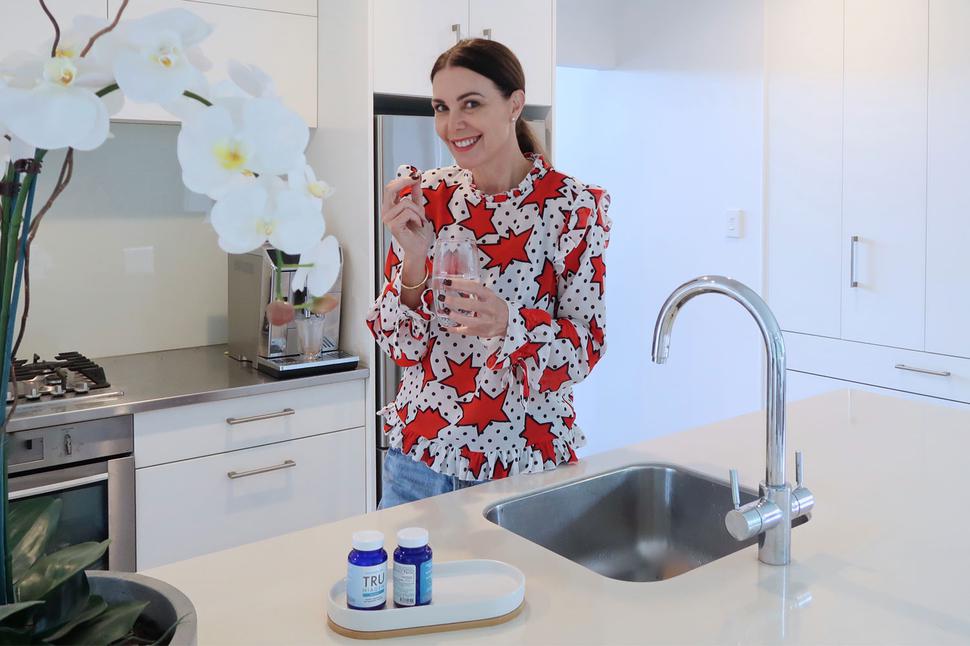 Fashion & Beauty Blogger Leonie Barlow Test-Drives A New Supplement
The Style Insider editor Leonie Barlow trials game-changing antiageing supplement Tru Niagen and finds a new spring in her step
Friday Oct. 12, 2018
As a fashion and beauty blogger, Leonie Barlow gets a wealth of new products landing on her desk on a daily basis. She spent 20 years working as a magazine journalist and editor in New Zealand and Australia before launching her own digital platform The Style Insider six years ago, so she knows a thing or two about beauty and wellness.
Despite being somewhat skeptical about supplements, new-to-New Zealand Tru Niagen stood out with its promise to fight ageing at a cellular level — a world first in supplements. "For the last few years I've been interested in anti-aging products and when I first heard that Tru Niagen helps you to not only look better but gives you more energy too, I wanted to find out more." Leonie sat down to answer some questions about her experience with Tru Niagen.
What's your approach to supplements, are they a key part of your beauty routine?
I've only gotten into taking supplements in the last couple of years. I've always been a bit skeptical about taking them but I recently included a few into my daily routine (B complex, iron and Ashwagandha) and have never felt better, so I know they work.
What are some of the benefits Tru Niagen promises to deliver that appealed to you?
It was the unique form of vitamin B3 that it contains that caught my attention. It's this specific vitamin that is said to restore our NAD (or nicotinamide adenine dinucleotide) levels and in case you didn't know (I didn't) NAD is one of the most important ingredients in healthy ageing and one of the things we start losing as we age.
What is Tru Niagen?
It's a supplement specifically designed to help us age better. We lose up to 50 per cent of our NAD levels between the ages of 40 and 60 and when these levels are low our cells can't produce the energy they need to maintain our health as we age. As we age our cells become increasingly challenged to perform their normal functions and Tru Niagen boosts those levels and in turn gives us the best chance for our body to age healthily. Restored NAD levels equal increased energy, better muscle recovery, increased ability for our body to maintain our muscle, better sleep, plus it supports skin and hair health.
How easy has it been to incorporate Tru Niagen into your everyday routine?
It's really simple. I started out taking two tablets each morning and after about a month I noticed I had more energy and decided to up my dose and now take two pills morning and night.
What does your beauty routine consist of?
I've always been a stickler for good quality skincare and keeping my face out of the sun (which I still think is really important). I do use more hard-hitting beauty products now than I did a few years ago and always, always, always wear sunscreen.
How soon after taking Tru Niagen did you notice results?
After two weeks I felt like a fog had lifted and I felt like my mind was sharper and I was much less distracted. After about a month I started noticing I would wake up in the morning feeling like I could bounce out of bed — I've never felt like that in my life.
What does an average day look like for you?
There's no such thing as a typical day for me really which is what I love. My days consist of anything from attending new product launches, trialling new products, doing photo shoots, creating videos for my YouTube channel, writing stories for my blog to meeting with clients to see if our brands align.
Visit Truniagen.co.nz for more info.
Share this:
More Beauty & Wellbeing / Features & Profiles