One on One With Fashion Designer Zac Posen
Talking accessible glamour with Zac Posen, dream-weaving American fashion designer and Project Runway judge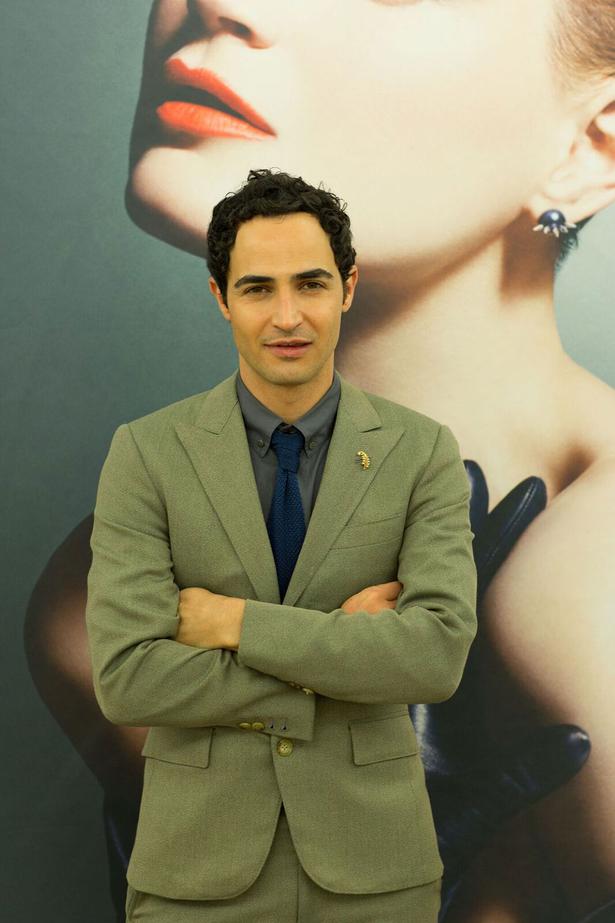 Wednesday March 2, 2016
Where there's a red carpet, there's a Zac Posen. As worn by everyone from First Lady Michelle Obama, through a slew of Hollywood celebrities and rich A-listers, including Caitlyn Jenner and Dita von Teese for the 2016 Academy Awards.
The prince charming of svelte modern glamour has established himself as the natural successor to Oscar de la Renta — the big occasion dresser of choice for insider America. But his ambitions don't end there. Posen is well placed to emerge as the big US designer of the early 21st century.
Following on from Tom Ford and Marc Jacobs, he thinks globally about building brands and is better known in his home country than Alexander Wang and other cool contemporaries.
Without scaring off the masses, he also has more high fashion cachet and is younger than the populist Tory Burch and Michael Kors, whom he succeeded as a judge on reality show Project Runway. Arguably he may prove better tuned into our changing times than all of them.
Still just 35, Posen started his own label aged 21 and has transitioned from being anointed boy most likely to succeed, through a rocky business restructuring into an affable and astute player. "I think my whole career has been a training ground for this ... for being the face of my company."
Multi-media savvy and increasingly commercial in his mid-career, Posen has developed resilience and left behind his reputation as a privileged party boy. The New York Times heralded him for setting the scene for greater diversity on the runway at New York Fashion Week last month. His multi-racial mix of models also unusually walked in flats and sported individualised beauty looks.
"I don't think anyone would have ever believed I'd have anything but a four inch stiletto on my runway, but I want to talk about mobility," he says. Plus quite a bit more besides ... Posen holds forth on fashion's responsibility to represent diversity and recognise that the next generation of consumers will demand more accountability.
"Don't be fooled into thinking that what happened in the food industry, won't happen, even more, in fashion." While fast fashion was "an incredible thing for people who want some kind of style and accessibility" the extension of issues around it was that: "People are going to want to know: Where is it from? How is it made? What the quality level is, and is this something special, unique?"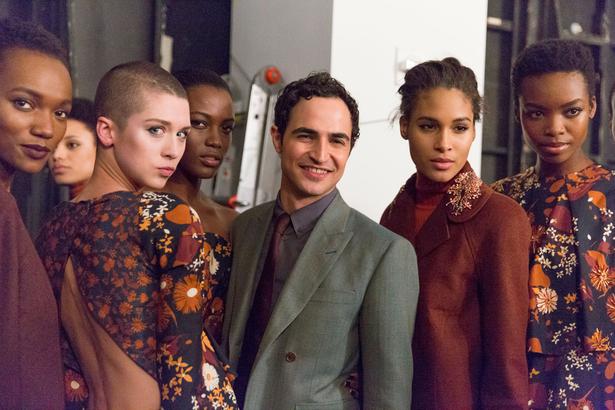 We are talking in Los Angeles, three days before the Oscars where the lack of black nominees is the hot topic leading into the entertainment industry's pinnacle event and ultimate fashion showcase. Posen is showing no signs of being flurried, either by being a poster boy for change or from a round of celebrity fittings. As to who was wearing him this year, he wouldn't be drawn. "There's always options out, it's really a roll of the dice .. but I'm honoured if they do."
He spends the afternoon after a round of interviews with international media, working a room containing early fans, among them movie star Demi Moore, accompanied by her daughters Scott, Rumer and Tallulah Willis. The occasion is a lunch Moore is co-hosting with costume designer Jacqui Getty, former wife of billionaire heir Peter Getty, along with M.A.C's global vice-president Karen Buglisi Weiler, held to celebrate Posen's first makeup collaboration.
The location is a landmark Frank Lloyd Wright home, high in the Hollywood Hills, with paparazzi gathered outside.Between courses, Posen chats with burlesque artist Dita von Teese, poses for photographs with actor Selma Blair and schmoozes with wealthy society women, fashion friends and the west coast director of Vogue, Lisa Love.
GALLERY: Inside Zac Posen's Pre-Oscars Celebration
"I started coming out here 15 years ago with one suitcase," he had recalled earlier. Love lent him encouragement and a couch to stay on. Posen's inventively cut, figure-flattering gowns quickly found favour. In the intervening years they have been by worn stars including Naomi Campbell, Natalie Portman, Cameron Diaz, Jennifer Lopez, Claire Danes, Kate Winslet, Beyonce, Reese Witherspoon, Naomi Watts, Rihanna and Rita Ora.
"I've been so fortunate to have so many red carpet moments. When I was younger it had huge impact and gave us brand global recognition, and [ultimately] to be able to do collaborations like this." For the M.A.C collaboration he had looked to the allure of the red carpet in a tight edit of the essentials for an everyday glamorous look, from bright lipsticks, to black eyeliner and perfecting powder.
"Glamour is a powerful force," says Posen. "Modern glamour is creating your look, having your colour, being ready to take the ultimate selfie."
He cites Cate Blanchett as epitomising his high-glamour ideal. "She owns it and has fun with it and that's what it should be.
"I've always, from day one, dressed women of all ages, of all body types, and of all races," says Posen. "To me diversity is what makes our world, makes humanity beautiful. It's what makes life interesting." Not all brands looked at the issue in an inclusive way, he said, commenting that he wasn't sure if there was a cost — "yet" — to those who chose to ignore the big picture and evolving views. "It's beyond business, this is from a humanitarian standpoint. Fashion... does have influence and reach on young women, young girls who are looking at what is the beauty ideal and [asking] do I feel represented?"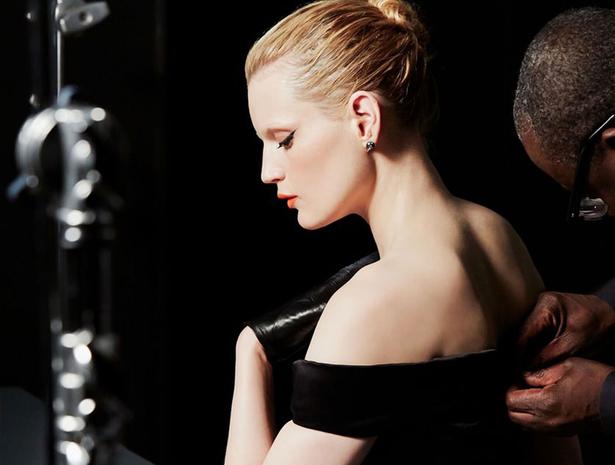 Picture / M.A.C Supplied.

He felt "a very big responsibility" to represent image appropriately away from any fashion industry bubble. That said, glamour remained a universal language, strongly influenced by the American dream.

"I think it comes back to this city [Los Angeles} ... when Hollywood gave women a voice, when women became the leading financial selling point of the golden age of movies." The varied personalities and looks of silver screen sirens of the 1930s led the way in presenting images of empowered, feminine women, with strong, sexy style. This in turn acted as a powerful societal prompt, helping more women gain ownership of their lives and careers. "Self-invention is such an American ideal and film and glamour give that."

GET THE LOOK: Zac Posen at NYFW

Posen has been building his own American success story from a preternaturally young age. He grew up in Soho, where his father Stephen was a noted member of the downtown art scene. His mother, a corporate lawyer, ensured he did not sign his name away in early deals and for a time she ran his company which they founded with his sister Alexandra.

Posen went to a private arts-based high school, interned with designer Nicole Miller and was mentored by the curator of the Costume Institute of the Metropolitan Museum. His fashion studies were at both Parsons in New York and St Martins in London.

American Vogue editor Anna Wintour was in the front-row at his acclaimed first show held in a synagogue in 2002. It was styled by childhood friend Stella Schnabel, daughter of artist Julian Schnabel, and models included Sophie Dahl and Karen Elson. In 2004 he won the Council for Fashion Design in America's ready-to-wear award. Then came a challenging time "growing up in the eye of the public".

In 2010, Posen collaborated with Target and after designing a wedding dress for his model friend Coco Rocha he launched a wedding collection with a bridal chain. Next up came the more ready-to-wear Zac by Zac Posen line which he said was starting to have "incredible global distribution which is very thrilling".

A deal to become creative director for seasonal collections for America's oldest outfitter, Brooks Brothers, was signed in 2014, greatly increasing Posen's market reach. He is now working on uniforms for the entire 60,000-strong staff of Delta Airlines, due for take-off in 2018.

New Zealanders though will know Posen best from Project Runway, where he championed Hawera-born Sean Kelly who went on to win the show's 2014 final before showing at Fashion Week in Auckland last year. Posen says the show is a valid career launch pad and that Kelly has real talent, but like he himself did, would need to work out his own definition of lasting success. "I've learned that it's not all about result, it's about process and collaboration. Each moment is special, you have to enjoy it."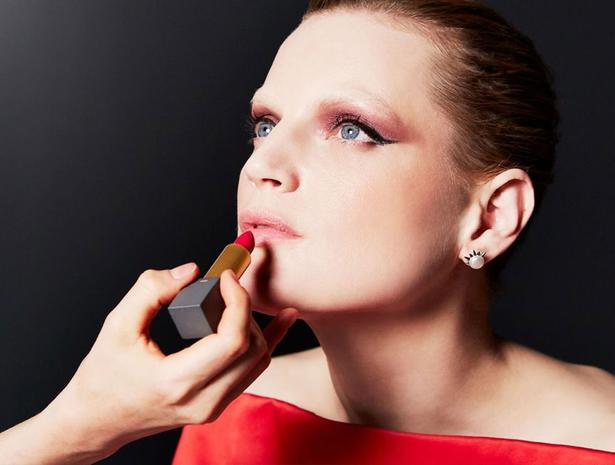 Posen said he got his greatest satisfaction "alone in my office, my music is on, my shoes are off and I'm dreaming and I'm forming and I discover something from a mistake, through an exploration and I'm all about embracing the form of the body and the relationship of how a line or a cut of a piece of clothing can make you feel a certain way."
He remained driven by a passion to give women confidence and would like one day to be remembered for inspiring others in their creative dreams.
"I hope I've made women have magical moments, felt beautiful, introduced a level of self-expression and that ability that you can self-create and become what you've dreamed."
He was an example of that, having worked hard, taken knocks along the way, while continuing to hone his creative and business skills.
The universal appeal of the red carpet that underpinned his work wasn't an unattainable ideal, especially if it was made inclusive, he maintained. Expressed through makeup, this was about providing women the tools to represent the best of themselves in a collection catering to a lot of different skin tones.
Posen said his goal across all of his work was to always bring sophistication and approachableness together.
"It's not about being somebody else, today it's about being you."

• M.A.C Zac Posen is available now for a limited time in special packaging from the Britomart and Ponsonby stores and from Smith & Caughey's Queen St and Newmarket, plus Ballantynes, Christchurch.
Share this:
More Beauty & Wellbeing / Features & Profiles