Find the Right Cleanser For Your Skin Type
Step up your cleansing routines to ensure brighter skin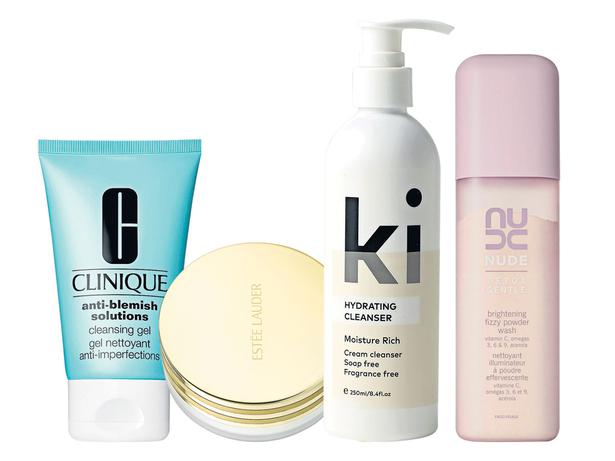 Wednesday June 21, 2017
A month ago I returned from Beijing with a renewed appreciation of our fresh clean air. An unseasonably early heatwave had blown in and each 35C-plus day, I'd return to my hotel with skin that felt sand-blasted. No wonder cleansing is such a beauty obsession for those who live in Asia's big cities. In this part of the world our appearance efforts are spent on makeup as much as skincare, but a switch in focus makes sense.
Great skin starts with cleansing (plus, of course, the luck of good genes, and care with diet and lifestyle). As well as the obvious stuff like taking off makeup and daily grime, cleansing prepares the skin to better soak up the serums and moisturisers that follow.
Some cleansers are multi-taskers with exfoliating properties, and others promise added hydration or active ingredients to treat skin issues.
Once most cleansers were milky lotions, now the widespread availability of oils, micellar waters and wipes has greatly expanded the cleansing mediums available. All this choice can be confusing so we asked an expert from Caci for some tips (see her comments below).
READ: 5 Must-Have Essentail Oils For Travelling
Any cleanser is better than sleeping in your makeup, although beware harsher wipes and foams. If you are using these travel and shower-friendly formulas regularly, remember with wipes it is best to rinse off their residue as they often contain drying alcohol and preservatives. With foams, avoid detergent-like examples as these can irritate skin. Seek out those with balmier, gel-like or creamier textures.
Your skin type will certainly shape your selection, plus whether you are using cleanser to remove makeup, wash, or simply refresh your face. Go with the formula that most appeals, because you are more likely to use it thoroughly.
This may mean a different cleanser in the shower to the one on your counter-top.
Micellar water on a cotton pad is my personal standby when I'm looking for a quick option. But massaging in an oil and then following with a fluid cream and a watery essence to uplift at the end is a rewarding ritual that only takes a few minutes more.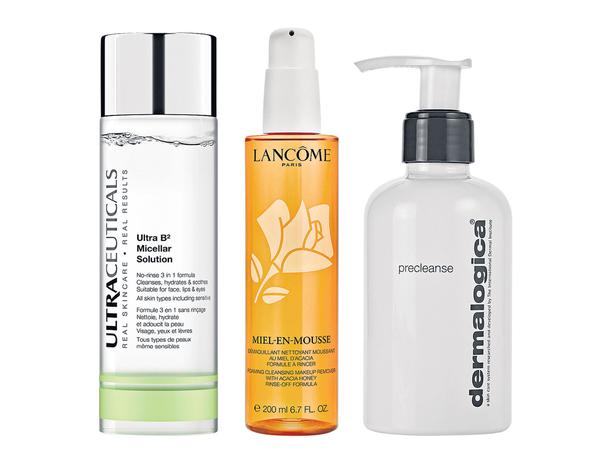 WHAT TO CHOOSE?
Caci product trainer Linda Sharrem says keeping it simple is key to a cleansing regimen you will stick with.
How do you narrow the selection down? The most important thing is getting a cleanser that suits your skin type and personal preference. Gel cleansers are more suited for normal/oily-combination skin types and creams more suited for normal/drier skin.
Is it a good idea to have more than one cleanser? Yes. If you wear makeup it pays to have a makeup remover to break down makeup and sunscreen residue, then another cleanser to truly clean the skin. If you wear a lot of makeup, a double clean is recommended.
What about cleanser removal methods? Cleansers work best when massaged on with your hands, then rinsed off with warm water and a soft face cloth. Stay away from very hot water.
What should we know? Gel cleansers give a more astringent clean. Cream cleanses gently, while a salicylic-based cleanser is a must for acne concerns. If you're using the wrong cleanser for your skin type, it can exacerbate your skin condition, rather than treat it.
Any other tips? Use a toner after cleansing to restore balance and, if you can, find a cleanser that offers additional treatment properties, like antioxidants to fight free radicals.
Why does Caci's new Ki range have three cleansers? We made it our mission to create a simple and comprehensive skincare regime that aligns with what we do [treatment-wise]. We found that three types of cleanser was all that was needed to keep the range simple and easy to use. These are Daily (normal/combination skin types), Hydrating (dry) and Oily.
Stockists: Lancome, Clinique and Estee Lauder from selected department stores and pharmacies. Nude from Mecca Cosmetica stores. Ultraceuticals and Dermalogica from selected salons. Ki from Caci clinics. Simply Essential from selected pharmacies.
Share this:
More Beauty & Wellbeing / The Latest