Catching Up With Celebrity Hairstylist & Entrepreneur Jen Atkin
Described by The New York Times as "the most influential hairstylist in the world", Jen Atkin's experience in the hair industry makes her highly sought after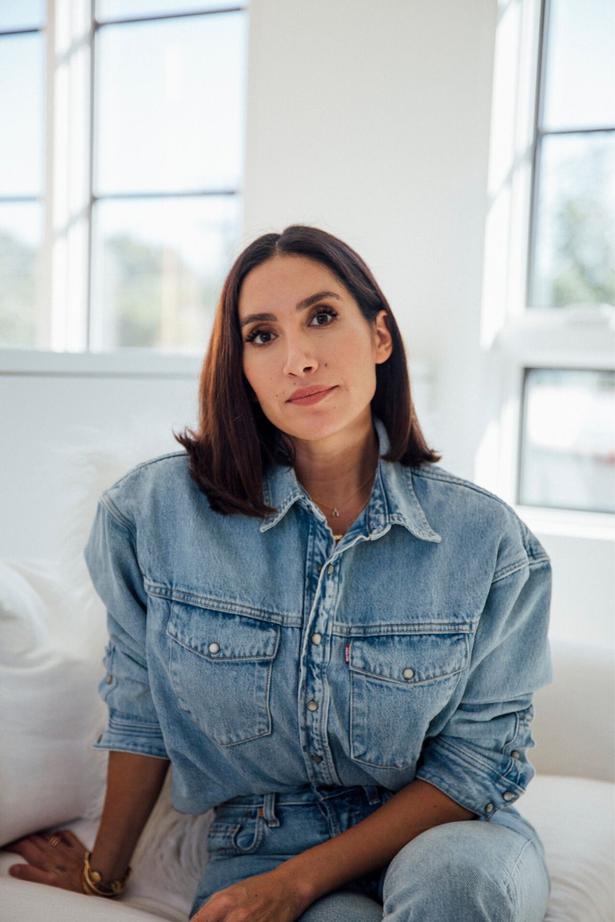 Wednesday July 22, 2020
From developing cult haircare brand Ouai and nurturing Mane Addicts, the digital hair showcase she founded, to working with Dyson engineers on innovative tools, it's hard to see when she fits in any actual hairdressing. But Jen Atkin is passionate about staying hands-on and is regularly called on by the likes of the Jenners and Hadids of this world.
With red-carpet events on hold, her plans to shine up some stars for the Met Ball were stymied this year. Pre-Covid-19 she sorted Chrissy Teigen's waved lob for the Grammys and readied Hailey Bieber's poker-straight version for her Oscars afterparty appearance in February. (Back in 2014, she even tamed Lorde's curly mane into a silky fall when the New Zealand singer won two Grammys for Royals.)
Her frank book, Blowing My Way to the Top, chronicled the 40-year-old's rise from her conservative Mormon upbringing to building her own career and business in Hollywood. Over the years, Katy Perry, Jessica Alba, Jennifer Lopez and a queue of Kardashians have all trusted her with their tresses.
WATCH: The Dyson Corrale cord-free hair straightener launch with James Dyson and Jen Atkin
"I keep joking I'm going to follow my clients in the car, everywhere they go," she tells Viva when talking of her passion for perfected hair.
Her own dark hair is worn trademark sleek, although she says she wants to grow it longer. Atkin's personal profile is growing too, but she seems more interested in teasing people with how to pronounce her Ouai brand (it's "way") than with brandishing her own name on its coveted bottles. She does, however, have a column in the US magazine Glamour and a large following on social media channels, with considered but captivating posts.
Our interview comes about through Atkin's ongoing role with Dyson, offering professional hairdressing insight and ideas on consumer preferences to its performance-oriented design team. It's the UK brand's new Corrale straightener that has her ready to roll when we talk, with its breakthrough battery technology being, she says, a boon for touch-ups on the go.
"The biggest thing for me is that it's cordless. As a stylist I can chase my clients down the red-carpet but it's great for consumers too, because you can now do your hair wherever you want — in the back of an Uber." She's looking forward to doing shoots on the beach, free of the need to send assistants off to look for a power source.
READ: Viva Test Drive: Is The New $749 Dyson Hair Straightener Worth It? 
LA-based Atkin is all about making hair look easy and effortless, even if some serious cutting and styling wizardry is needed first. Protecting hair health is a big part of her approach. That takes three things, she says: starting with nourishing shampoo and conditioner and, especially if clients have dry hair from too much colour treatment or bleach, supplementing with a vitamin such as biotin to help replenish from within, and finally, switching to a tool that doesn't cause a lot of damage through excessive heat. "That's a winning combo".
Style-wise, she's been playing around with everything from a gorgeous bouncy curl — "that 90s curl" — to straight hair, free of snags and indentations.
"A lot of clients are looking for short styles that are easy to maintain, to style on their own. A lob at the collar bone, or some clients are coming just above the chin. I'm all for it, it's extraordinarily chic."
For anyone considering a chop, Atkin says natural texture with wispy bangs works better than a straight fringe for an easier, longer look that isn't high maintenance. Think modern shag.
"For clients that are just obsessed with their long hair, I think that really glossy shiny hair that looks really healthy and reflects the light is something that will never, ever go out of style."
Modern women increasingly expect healthy hair, she says. "We care much more about how our food is made, about what we are putting into our bodies and on our bodies and that extends to our hair."
That's where using innovative tools can help, as she's seen with her own hair and that of her clients. Atkin says it's really fun going into the laboratory to help theory become reality. She's worked with Dyson on three hair tools so far, with the Corrale and its flexible plates adding something new to the straightening scene.
Asked what she'd like to see invented next, hers is an age-old wish: "I would be a retired millionaire by now if I could think of a way that you don't grow grey hair."
Share this: