5 Ways To Master The Art Of Bathscaping
Forget shelfies, bathscaping is the next beauty trend sweeping social media. Here's how to transform your tub to melt away stress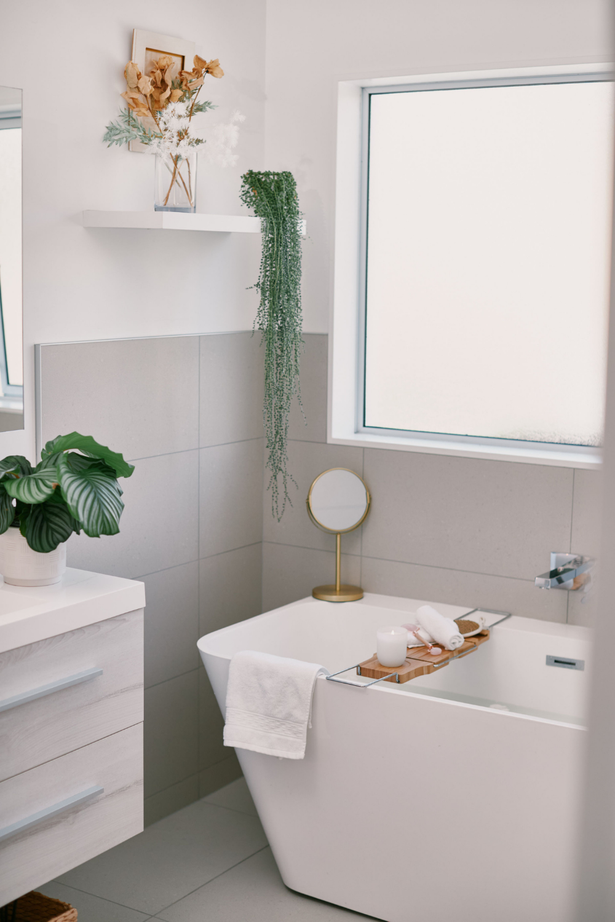 Monday April 5, 2021
There's a high chance you've been bathscaping for years without even knowing it.
Even the simple act of lighting a candle as you slip into the bath can be considered a form of bathscaping. According to Lush brand representative Juan Duenas, bathscaping is about curating your bathtub and its surrounding spaces with everything you need to help you relax — think chic bath trays, gourmand candles, fluffy face cloths, glossy houseplants and anything that makes your tub feel all the more inviting.
"Whether that means filling it with beautiful plants and greenery, or wooden decorations, plaid throws and musky candles. It's all about really having your bathroom not only feel like your ultimate spa — but look like your ideal relaxation room," Juan says.
Bathing has taken off in a major way since our first lockdown this time last year, Juan says, adding that a soul-soothing soak in the tub has fast become a little piece of escapism during the pandemic. "I think people are realising after being locked up at home that it's important to feel comfortable and truly have your place feel like an escape. The bathtub is the perfect space for that," he says.
"We didn't just 'stay home' — we became fully entrenched in making our space feel like a home."
Eclectic, minimalist, Scandi, romantic or rustic, Juan says bathscaping borrows much of its inspiration from the latest interior design trends.
"Your bathroom is also part of your interiors — therefore it's only logical that bathscaping will intersect with design trends. I've seen some beautiful mid- century styling, eclectic colours and decor. If these trends are what bring you joy, then include them in your bathscaping mood-board," he says.
Read on for Juan's tips on mastering the art of bathscaping.
TRY A BATH BOARD OR TRAY
Look at any bathscaping post on Instagram and you'll notice one item popping up time and time again: a bath board. This bathscaping necessity gives you somewhere to rest your cup of herbal tea (or glass of wine), and a safe place to lean your book, Kindle or tablet while indulging in a little self-care. It also doubles as an appropriate spot to arrange your bathing essentials (more on that below). Viva loves Mood Bath Bridge, $50.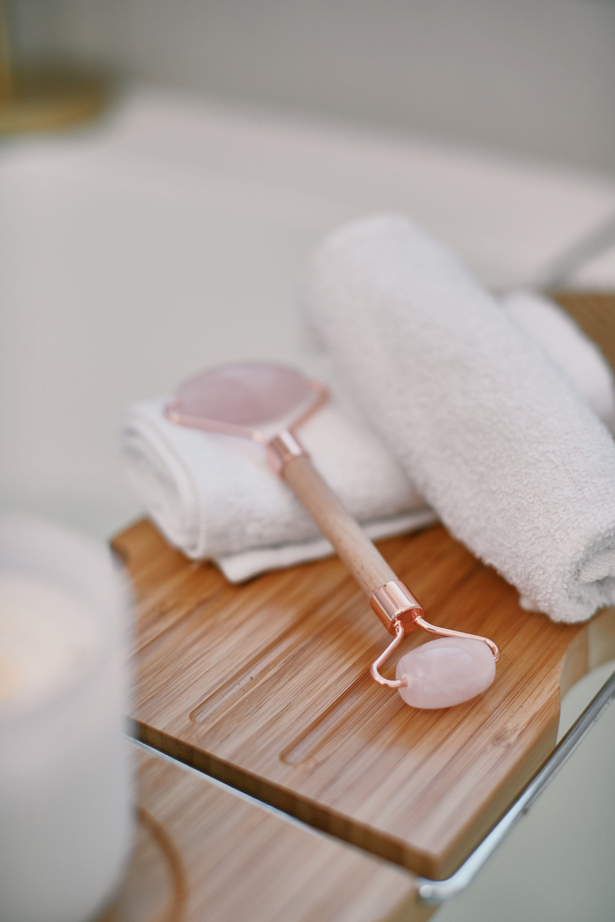 STOCK UP ON BATHING ESSENTIALS
A sweet-scented bath bomb, gritty body scrub or a jar of multi-coloured bath salts will help to foster a truly sensorial experience, melting away stress while igniting the senses. Give your face a little TLC by slathering on your favourite serum then use a jade roller or gua sha to massage it into skin. Lock in all that goodness with either a face oil or a cosseting night creme. Viva loves Lush Butterball Bath Bomb, $8.
SCENT YOUR SPACE
Nothing says "relax" quite like a flickering candle. One housed in a glass vessel or jar is a must: you don't want to risk hot wax dribbling down the side of the bath, or worse still, dripping into the water. But scenting your bathroom isn't limited to candles either — consider a few spritzes of a fragrant room spray, decant a diffuser, or display your favourite scented bath bombs along the edge of the bath. Viva loves Glasshouse Kyoto In Bloom Candle, $55.
READ: The Test Drive: Contrast Therapy At Hana 
TURN THE LIGHTS DOWN
Harsh lighting can be a bit of a mood-killer, so switch the lights off or, if you have one, use a dimmer switch. "Ensuring you have the lighting you need to take you to that 'at- home spa' is crucial to inducing you to deep relaxation," Juan says. "Typical bathrooms have quite harsh lighting — being able to turn them off, enjoy candlelight or a beautiful, soft glow from a bathroom-safe lamp is essential. Unless you are lucky enough to have heaps of natural light from the sunset or the moon."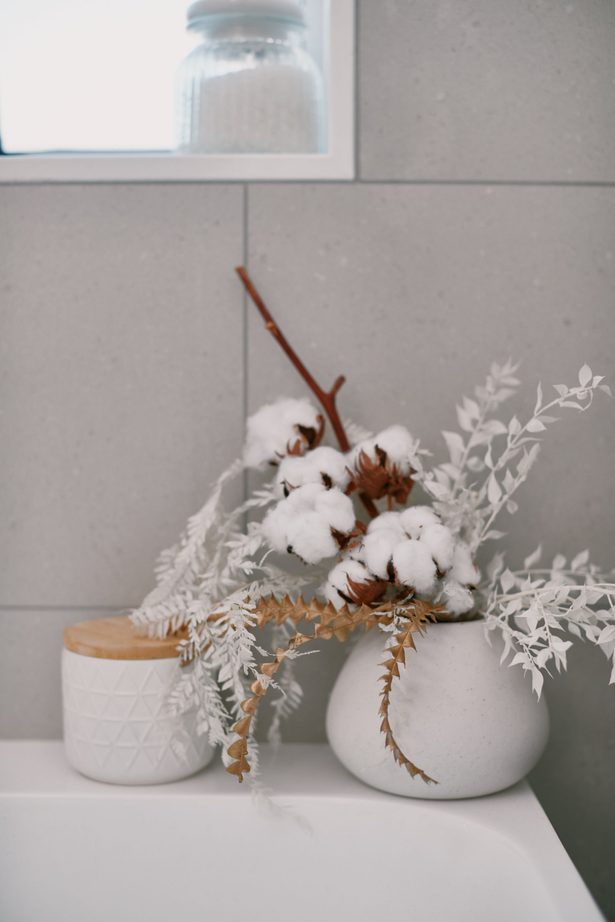 ADD A HUMIDITY-LOVING PLANT
Whether green and leafy, or small and succulent-like, a plant pal is an excellent finishing touch to your bathscape. "I think all bathrooms need some plants; whether it is a beautiful draping ivy or a simple bouquet of dried natives," Juan says. "Plants add that necessary element of nature and wilderness that is inherently calming and beautiful." Not to mention they act as natural air purifiers by turning the carbon dioxide we exhale into oxygen. However, not all plants thrive in moist environments. Look out for succulents like donkey's tail or string of pearls which don't require much watering and do well in moderate humidity, or a moth orchid or peace lily which thrive in low to medium light and add a touch of exotic elegance to any bathroom.
Share this: