Francois Nars celebrates 20 years of his make-up line
Makeup artist Francois Nars has worked with everyone from Richard Avedon to Kate Moss.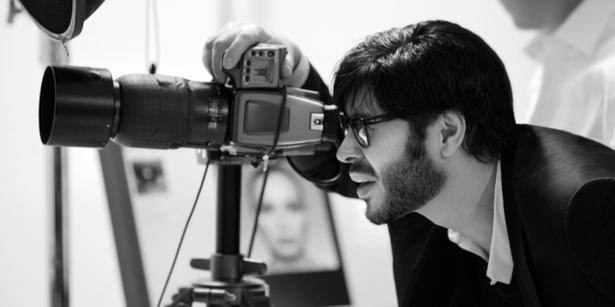 Tuesday Sept. 30, 2014
Sex sells, that's a fact - no matter how po-faced we are about it. Francois Nars, the inventor of makeup bag staples with names like Orgasm, Sex Machine and Deep Throat, knows this all to well. "I thought makeup was a very sensual thing," he says of those risque monikers.
"It helps women feel sexy and look sexy; I think it's a great tool to seduce - so why not give it a name that's sexually orientated? The idea was to give an identity to the product."
Nars made a rare visit to London to celebrate 20 years since his eponymous makeup line first launched. What began as a collection of 12 lipsticks is now a vast range encompassing every powder and potion you could possibly need to primp and preen. But considering the brand's huge success, it's surprising how few people know about the man behind it.
Born in Tarbes in the south of France in 1959, Nars idolised his mother - who, though interested in fashion, was more of a natural beauty than a glamour puss. "I don't think she had to work very hard at looking very beautiful.
Makeup wasn't really a major accessory - she was very feminine and elegant naturally," he says. Her fresh-faced approach clearly influenced his own; as did both his grandmothers, one of whom was "a makeup junkie. She loved makeup and was very artistic. She loved to paint and draw and did very beautiful makeup on herself. The other grandmother had a more natural side, which was very good, I built my career on [a balance of] natural and sophisticated beauty."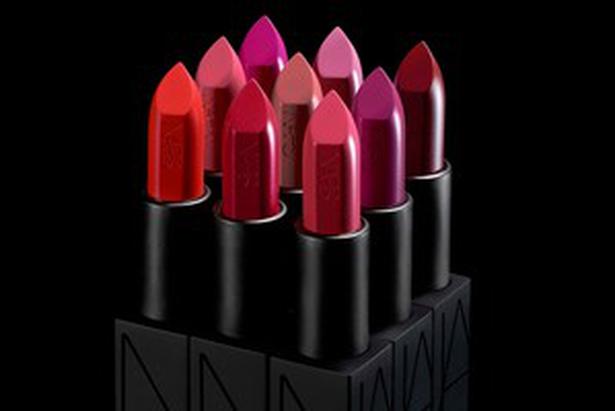 Although taken with the secrets of the dressing table from a young age, Nars was not interested in makeup as a mask, instead he focused on accentuating the natural beauty of women. From a young age, he knew that his future lay in the fashion world, more specifically, he says, the pages of Vogue and other glossy tomes that his mother would flip through. "That world was much more glamorous, the look much more directed, especially in the 70s when makeup was so strong. It fascinated me, the way that the photographs were done, especially French Vogue at the time."
To make his dreams a reality, Nars moved to Paris and enrolled in the Carita school of makeup. "Being a studio makeup artist and working on magazines was the only thing I wanted to do. I chose Carita because there was a makeup artist who taught once a week, most of the artists that worked for magazines didn't do that, but he did. He worked for Vogue and I wanted to see his skills, and I learned quite a lot at first because I actually saw the way he was handling the makeup and picked up little tricks." Before long Nars was working steadily for French magazines, but it was an American Vogue shoot in 1984 that would change his career forever. "I'd worked with Polly Mellon [then fashion director of American Vogue] on a shoot in Paris and she loved my work. So she booked me on a trip for the magazine with [the photographer] Peter Lindbergh, and we shot the collections. She said, 'You should come to New York, I want you to work with Dick Avedon, Irving Penn and Steven Meisel.' It took me about six months to decide - I couldn't just leave, I had to get rid of my apartment in Paris because I knew if I moved to New York it would be permanent. I wouldn't be back; I would live there and become a New Yorker."
New York, and Vogue, in the 80s proved to be a fruitful place for Nars, who frequently created catwalk beauty looks as well as working with photographer Meisel and acclaimed hair stylist Oribe. The three would collaborate on fashion stories featuring Linda Evangelista, Naomi Campbell and Kate Moss, helping the then new faces on their way to achieve "super" status.
"I love models," says Nars of the many he has worked with over the years. "I love working with Kate and Linda, and with new girls too. There is a tendency to feature more actresses on covers, but I'm a big model-lover. I grew up watching these models and they gave me the wish, the need to work in the fashion industry. I loved watching them - their beauty, the way they worked in front of the camera and that power of transformation, especially in the 70s."
Though many beauty brands have branched out over the years to recruit celebrities for their campaigns, Nars has only used professional mannequins. Until this season that is, when breaking from convention in more ways than one, Nars cast sexagenarian French actress Charlotte Rampling. "The model comes first," he says of the casting process. "Sometimes I'm attracted to more odd girls with stronger faces and features or a softer beauty with a lot of character."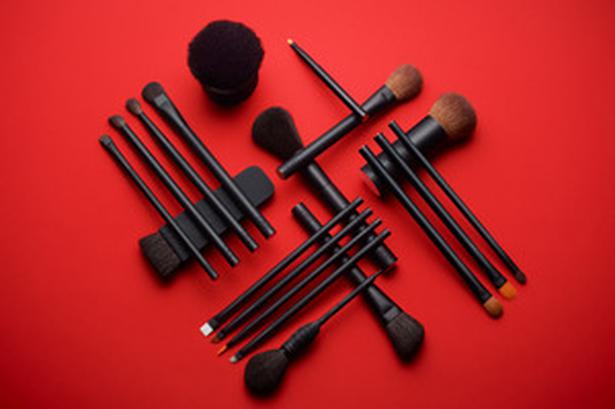 Since the brand's first campaign in 1996, Nars has been behind the camera, having learnt from the "incredible photographers" he's worked with over the years. "Meisel [who Nars worked with on Madonna's Sex book] was a very big influence, Avedon was such a legend and had an incredible personality and charisma. Every time you worked with him you felt incredibly privileged. He had a way of making people feel special." Making women feel special has been Nars' life's work. In 1994 he launched his namesake collection with New York department store Barneys, not at all sure of what the reception would be. "I'm not psychic! I didn't ask myself many questions, I was pretty laidback. My idea was to make a great lipstick with great packaging; I surrounded myself with a few people I knew I could trust and thought, 'Let's see. If women don't like it we close the line and do something else.'"
It's safe to say that women loved it, and all thoughts of giving up were banished - in 1995 the collection was expanded and became a bestseller for the store. In 2000, Nars sold the brand to Shiseido, the Japanese cosmetics company. "We had been approached by many other big companies, but I loved the image of Shiseido," he says of the decision. "It has a very glamorous image thanks to Serge Lutens, who was building the brand at the time visually. I loved Japanese culture, and felt that Shiseido would keep the brand safe. I do think it was the right choice and I don't regret it." Nars remained as creative director.
With the proceeds from the sale, Nars bought Motu Tane, a private island in the South Pacific where he stays for months at a time whenever possible. Travel is one of his biggest sources of inspiration, and the verdant vegetation, crystalline waters and delicate sands of his home have been distilled into shadows and shades, packaged in signature matte black. In 2009, after a self-imposed hiatus from catwalk makeup, Nars returned to work with Marc Jacobs: "I wanted to bring a new eye to beauty. The vision of makeup at New York Fashion Week then was very natural, subdued. Marc was the perfect partner to help change that - the theme for his show was 'New York by night in the 80s'. Not only have we known each other since the beginning of our careers but we lived through that era together and we were finally able to bring that energy back."
Rallying against trends is par for the course with Nars, who acknowledges: "the fabrics, shapes, and models in a catwalk show, but I try to keep it balanced between trendy and classic, and that's not always easy." Regardless of what's in and what's out, he believes that makeup should be fun to play with: "you can become somebody else, or find yourself. And you can always take it off." 

• Nars is stocked exclusively in New Zealand at Mecca Cosmetica.
Share this:
More Beauty & Wellbeing / Features & Profiles