SPONSORED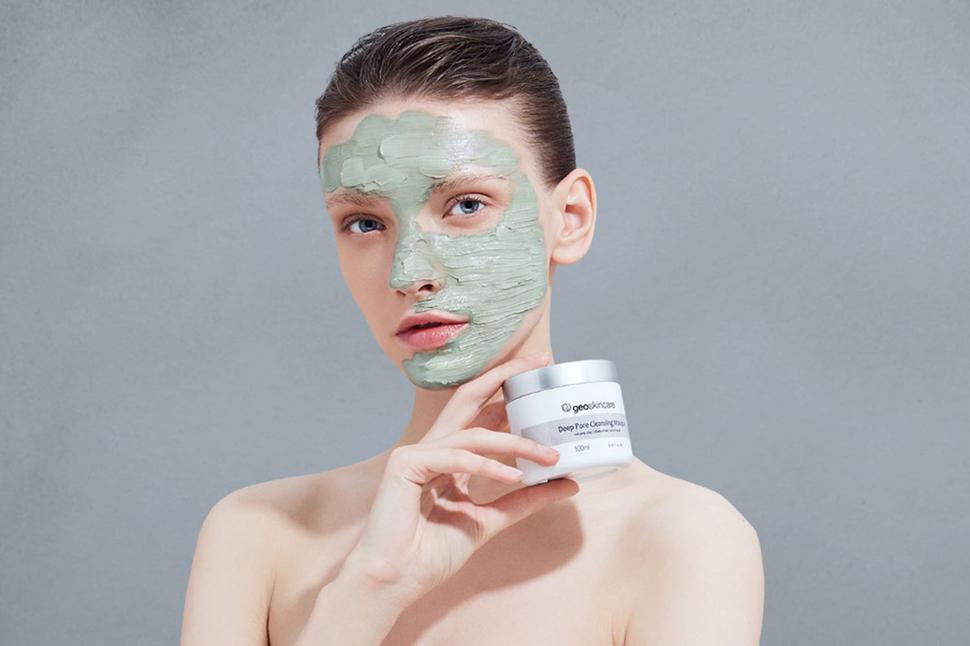 Discover The Purifying Clay Masque Inspired By New Zealand's Natural Beauty
Geoskincare's extraordinary face masque harnesses New Zealand volcanic clay to gently yet deeply cleanse skin, without drying it out
Monday Sept. 7, 2020
New Zealand made? Tick. Natural ingredients? Tick. Responsibly sourced and sustainably packaged? Tick. Safe and effective skincare? Tick, tick. geoskincare is a New Zealand skincare company harnessing the power of nature to create beauty products that gently and effectively care for skin.
Drawing inspiration from Aotearoa's landscape, from nutrient-rich geothermal areas to stunning alpine environments, geoskincare products utilise the healing properties of natural plants and minerals. Ingredients such as volcanic clay, vitamin-rich plant extracts, thermal spring water and seaweed extract combine in a range of products for men and women to promote a fresh, radiant complexion, naturally.
The product ranges are named after the natural ingredients and pure environments they're derived from. Dip into the geo-thermal magic of the Volcanic range, the skin-brightening qualities of the Southern Alps range, or the deeply hydrating products in the Antarctic Seaweed range.
Like a restorative mud bath in a thermal spa, the Volcanic range features volcanic clay, which helps to gently cleanse skin. The health benefits of volcanic clay are well-documented, containing trace minerals and antioxidants that may rejuvenate skin, and even promote relaxation and relieve tension. When applied to the face, volcanic clay's elements and minerals go into pore-cleansing mode, helping to purify the skin, while actively retaining water.
geoskincare's Volcanic Deep Pore Cleansing Masque champions this ingredient, combining it with shea butter and witch hazel to soothe and calm the skin. The masque is ideal for blemish-prone and oily skin, and is applied to the face and neck to deep cleanse for 15-20 minutes while it purifies pores, removes impurities and works to promote a brighter, healthier complexion that's refreshed and hydrated.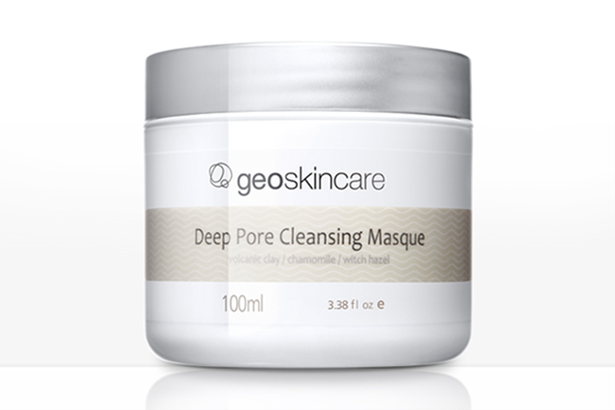 The safe and effective formula benefits from four skin-saving ingredients to achieve this glowing complexion – volcanic clay, shea butter, witch hazel and tea tree leaf extract. It also contains citron, which renews the complexion and helps provide a healthy glow. Rich in beneficial vitamin C and anti-inflammatory plant pigments, citron exfoliates the skin while regulating the sebaceous glands to keep dryness at bay, maintaining skin elasticity for renewed skin.
Relaxing with a clay masque is a beautiful opportunity for self-care. The Volcanic Deep Pore Cleansing Masque has aromatic lavender in its ingredient list, prized for its antioxidant effects and calming scent. While the lavender-infused masque works its magic, take a moment to brew a hot pot of herbal tea, or take a few deep, calming breaths. The lavender extract in the Deep Pore Cleansing Masque aids in the reduction of bacteria while lightening scarring and promoting the regeneration of damaged tissues. The tea tree extract has a similar antiseptic property, resulting in skin with a new lease of life.
For acne prone, cracked or sunburnt skin, witch hazel comes to the rescue, another key ingredient in this masque. Calming and soothing, witch hazel is also known for regulating sebum secretion and its moisturising qualities. That's the magic of the Deep Pore Cleansing Masque – its ability to cleanse the skin of impurities without any drying effects. Women and men of all ages can feel the benefits of fresh, cleansed and hydrated skin with this skin-stimulating masque.
The Deep Pore Cleansing Masque uses only the safest, natural ingredients, which means beautiful skin without harmful chemicals. Ingredients are derived from unspoiled sources and care is taken to minimise any harm from their harvest.
Mineral-rich geoskincare is skincare you can feel good about. Go on, feel the benefits.
The Volcanic Deep Pore Cleansing Masque is $29.90. Find geoskincare products in selected pharmacies, beauty salons and healthy living stores in New Zealand. Visit geoskincare.com for more information
Share this:
More Beauty & Wellbeing / The Latest