SPONSORED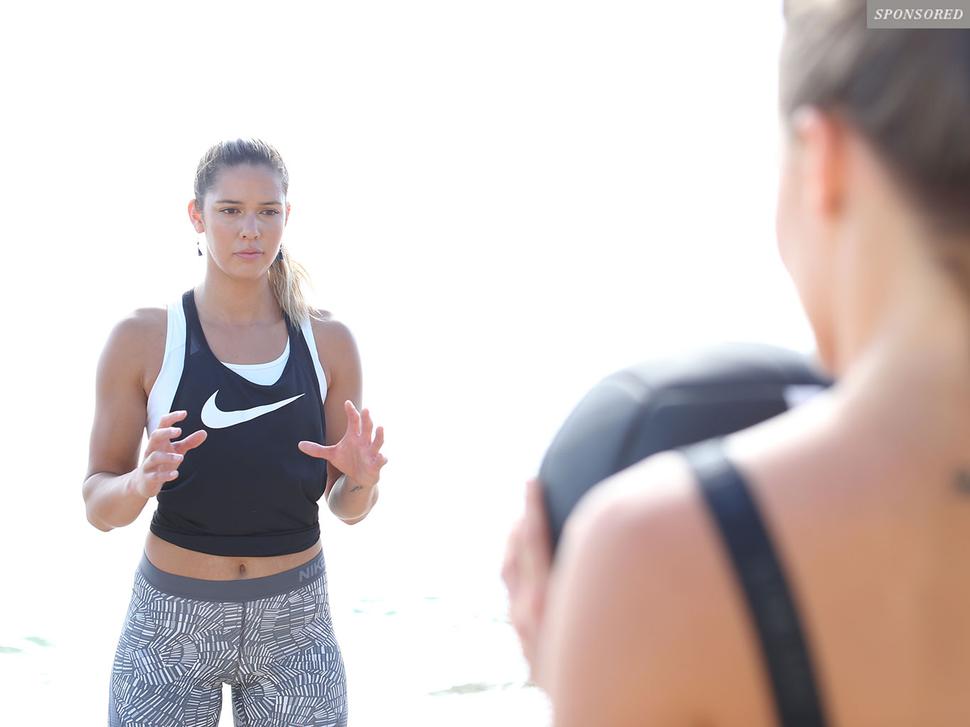 Get Fit With Netballer Kayla Cullen
Silver Fern Kayla Cullen shares her top tips on how she stays motivated, the reason she loves training in a group and why her favourite snack is muesli
Wednesday March 2, 2016
Set to shake up Auckland on March 19, the Nike+ Training Club Live event will see 500 women come together to sweat it out for five hours of fitness fun. We asked netballer Kayla Cullen a few questions around her fitness goals, favourite songs to work out to and what she's doing to prepare for NTC Live. The event is being held in The Dome at Next Generation gym - join the NTC Live Facebook group to keep updated.
What should we be expecting?
Nike+ Training Club is all about making fitness fun. Train hard, play hard. NTC Live is about taking our normal training sessions and turning them up a massive notch. Expect to see girls pushing themselves to their limits, sweat and tears (happy ones of course) in a high-energy, fun fitness festival environment.
How should women be best prepping for it?
Preparation for NTC Live is just as important as the day. To make the most of the event you would ideally like to be fit and strong, ready to smash out an afternoon of working out. Follow the NTC Live Auckland 4 week training program to get you ready for the day. All the information can be found on Nike+ Training Club Auckland Facebook page. And download the NTC app for free and set yourself some big goals, such as commit to smashing out 200 minutes of NTC between now and NTC Live.
What are some of the fitness goals you have set yourself for this year?
It's all about aerobic fitness this year for me! So lasting the full game – being able to give 100 per cent even in the last quarter of a game. Also, keeping my lower body strong – when I get weak I get injured, so this is really important to keep the injuries away!
Describe your typical day – how often do you exercise?
I train once a day. It depends if it is a gym session day or a team training day (i.e. on the court). I train every day of the week, except Sunday. A week for me would consist of three court sessions, and three gym sessions. At the moment we are using the TRX, weights and cardio in the gym sessions.    
Your favourite healthy snacks?
I'm really liking muesli at the moment because it's fast and easy. I usually make up my own concoction by adding some coconut, pistachio nuts and cranberries.  
How should people be looking at their diet and nutrition in the lead up to NTC Live?
I wouldn't make any drastic changes, just small changes to your diet. Like smaller portions, more regularly – that's what I'm working on with my nutritionist. Before a game I make sure I have some carbs and protein – this is to help with my energy levels over the course of the game. So this would be the same for the girls at NTC Live so they can go the distance.
Favourite workout songs? How do you find new music to exercise to?
Holding On by Disclosure
Sweet Lovin' by Sigala
Sorry by Justin Bieber (or anything by the Biebs)
Anyway by Chris Brown
I usually ask what is on my friend's playlist, or put a tweet out. Or sometimes I Shazam George FM! They do some great upbeat mixes.
What are your best tips for getting the most out of your workout?
I feel like when you are doing it with a buddy. It's good to be pushed so you take your workout to the next level, and I like having someone else there to measure yourself against.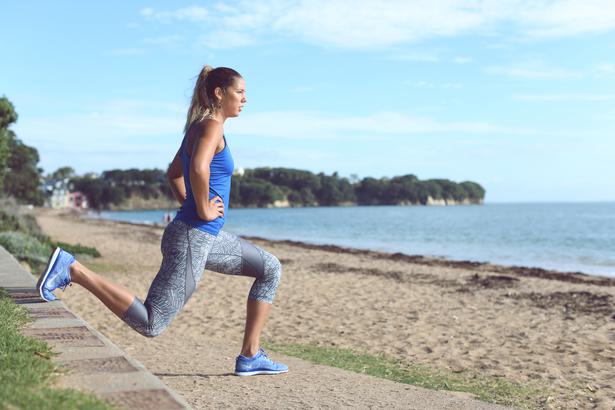 How do you stay motivated, when the last thing you feel like doing is exercising?
It's a bit like the above really – having someone keeping you accountable. Having a team or a mate to motivate you – when you are lying in bed with no motivation, it's good to be able to text someone and see that they are ready to work out, so it gets you up and about. Having goals is really important too – setting goals to keep you motivated, and tick off goals or milestones along the way.
How do you find training in a group versus training solo? Do you have a preference?
I definitely prefer training as a group, because like I said before it's the whole motivating each other and pushing yourself against your teammates or mates. It's so much easier when I know someone is doing it with me!
Tell us about being a Nike athlete, and what that means to you?
To me being a Nike athlete is one of the coolest things to happen to me. I actually can't believe how lucky I am to have this kind of opportunity and what a privilege it is. For me it's like being a part of a big family that supports one another to achieve common goals.
What should we wear to NTC Live?
Obviously comfort and performance is key for when you are working out for four hours. But like with any festival, you also want to look good. I would wear the Nike Pro Hypercool tights paired with my Elastika Training top and my Nike Free Flyknit TR's.  These will allow both support and flexibility for the range of workouts that we would be doing at NTC Live.
What's your favourite Nike Training Club workout on the app?
I love Kirsty Godso's Zoom in 10 workout! I'm all about high intensity – short and sharp. Fitting a workout in when I don't have a lot of time.
What shall we look forward to the most about the event?
The fact you are going to be training amongst 500 other young women and led by a global master trainer is going to be a once in a life time experience. Having the opportunity to work up a sweat in a room full of energised girls is going to make you push yourself further than you could imagine.
Find out more at ntctour.co.nz 
Share this:
More Beauty & Wellbeing / The Latest