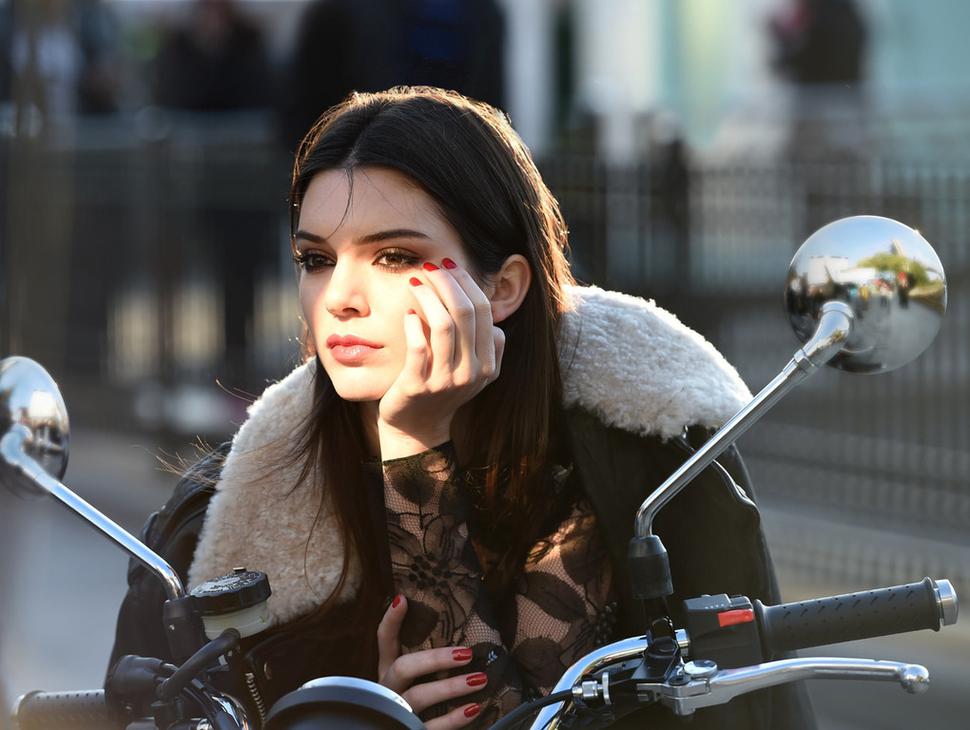 Get Kendall Jenner's Beauty Look
The eyes have it for Kendall Jenner who talks about her approach to makeup
Wednesday Feb. 25, 2015
For those who want to get the model's look, as seen in her first campaign shoot and film clip for Estee Lauder, we run details below from creator Victor Henao, Lauder's global makeup artist, Americas. First, Jenner talks lashes and beauty idols.

Q: What's your go-to eye makeup look?
A: It depends a lot on my outfit. If I'm going to wear a strong eye then I won't do my lips - and if I wear a bright lipstick then I won't wear a lot of eye makeup. When it comes to everyday makeup, I keep it really minimal. I'll usually use foundation, bronzer and blush and then I'll add some mascara. I like easy tricks, like throwing on some eyeliner and smudging it out a bit. I also do the cat eye flick a lot.

Q: Why is the Estee Lauder Little Black Primer your must-have item and how do you use it?
A: I've always been really into my eyelashes, so this is a fun product for me. While I usually love a lot of mascara, sometimes I don't want to wear too much makeup, but I still want a little definition. 
It's cool that you can use it just for tinting and it doesn't look like you have too much makeup on.

Q: Of all the different types of mascaras - lengthening, volumising, curling mascara, which benefit do you care most about and why?
A: Volumising - my lashes have the length, but sometimes I need the volume. I love the Sumptuous Extreme Lash Multiplying Volume Mascara. When I was in sixth grade I went through a phase were I wore bright blue mascara and bright blue liquid eyeliner. It was 'the thing,' but now I mostly just wear black.

Q: Who is your beauty idol and why?
A: I have a couple. Angelina Jolie because she is ridiculously beautiful. I also really love Rosie Huntington-Whiteley's style. She always looks perfectly put together.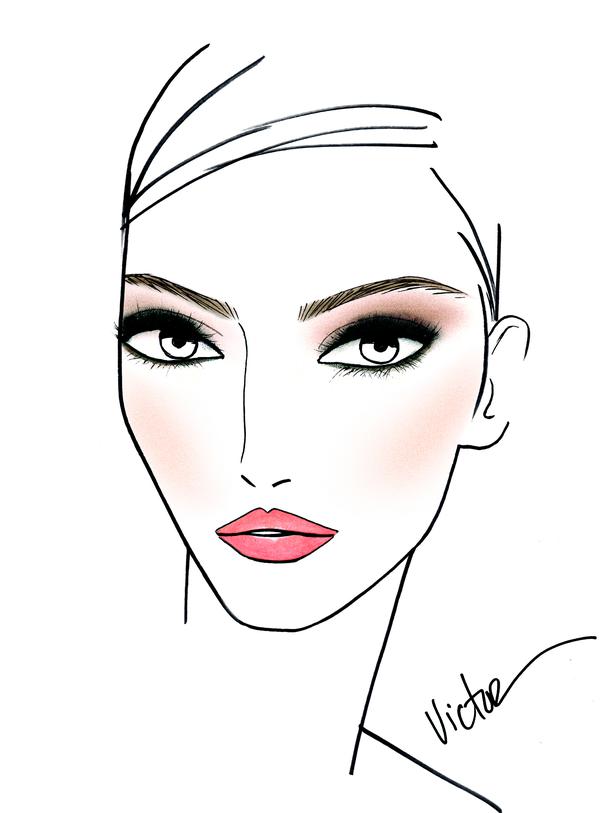 GET THE LOOK
"This eye look was really fun to create because it wasn't about executing it flawlessly or perfectly - it was about creating makeup for a cool girl and how she would naturally wear it," says Estee Lauder global makeup artist, Americas, Victor Henao.
He kept the lip look for Kendall Jenner minimal to maintain focus on the eyes, but paid extra attention to her face base and highlighting, given the film shoot was in black and white.
"Since the Little Black Primer can be used either alone or with your favourite mascara, I used it alone in some scenes and with Sumptuous Extreme Lash Multiplying Volume Mascara in others scenes," says Henao.

THE PRODUCTS USED FOR JENNER'S LOOK
Eyes: Estee Lauder Little Black Primer, Sumptuous Extreme Lash Multiplying Volume Mascara, Pure Color Envy Sculpting EyeShadow 5-Color Palette in Fiery Saffron, Double Wear Stay in Place Brow Lift Duo, Double Wear Stay-in-Place Eye Pencil in Onyx.
Face: Double Wear Light Stay-in-Place Makeup, Double Wear Stay-in-Place High Cover Concealer SPF 35, Double Wear Brush-On Glow BB Highlighter, Bronze Goddess Powder Bronzer
Lips: Pure Color Envy Sculpting Lipstick in Potent and Desirable
Nails: Pure Color Nail Lacquer in Blue Blood

Read more about Kendall Jenner's style here
Share this:
More Beauty & Wellbeing / Features & Profiles