Get The Look: Hailwood's New Era Romantic Waves Hair Tutorial
Super polished simplicity was the aim of the hair game at Hailwood's NZFW 2019 show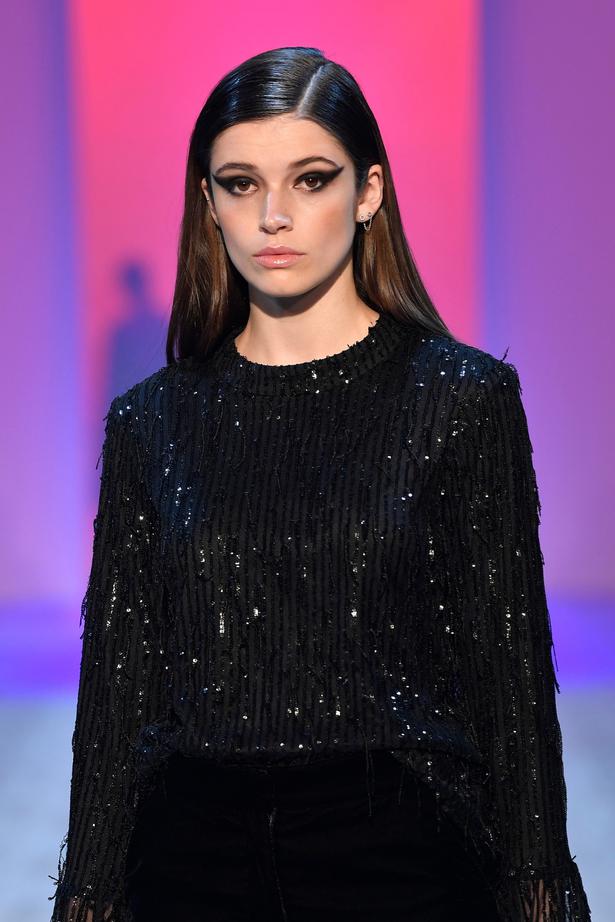 Tuesday Sept. 3, 2019
Ever wondered how to create the dynamic hair looks you've spotted on the NZFW runway?
This year, the Viva beauty team is hair (sorry – had to) to help, bringing you step-by-step instructions from the experts on how to create these runway ready styles at home.
First up, we take a closer look at the return to timeless styling as seen at Hailwood, with this polished look created by Jason Davies and the KMS creative team.
Discover how to get the look, here:
Step 1: After shampooing and conditioning, prepare towel-dried hair by lightly applying a blow-dry spray from roots to ends.
Step 2: Using a blow-dryer, begin gently drying hair from the roots to ends until almost dry.
Step 3: Before straightening, smooth the hair using a large paddle or round brush, taking sections of hair 2-3cm as you go.  Once completely smoothed, use a straightener from roots to ends, ensuring the irons pass through the hair in a fluid downward motion. This will help the hair sit flatter to the head, complementing the final style.
Step 4: Once the straightening is completed, use a tail comb to form a low side parting from the hairline back to the crown area to the side that works best with the natural growth direction of your hair. Note: the perfect side parting position is often situated in alignment with the arch of your eyebrow.
Step 5: Using a soft paddle brush or comb and working from the natural parting, begin combing the hair into place. Sweep it across the front, keeping the hair flat and tight to the head, and secure in place using a bobby pin just above the ear. Comb or brush the back section of the hair from the crown area downward. Once the hair has been worked into place, evenly spritz a light application of anti-humidity spray onto the hair from the crown to the ends.
Step 6: Once hair has been guided into place, gently remove the bobby pin and finish the look by using a workable hairspray, allowing for natural movability, or alternately, for a super tight look at the front, apply a small thumbnail size of styling gel. Rub the product into your hands to create a fine gel film, and then carefully apply, smoothing over the front and sides of the finished style with your hands, working from the parting.
IN JASON'S KIT:
Share this: