Gigi Hadid On New York and Her Favourite Instagram Account
Model Gigi Hadid shares some of her favourite things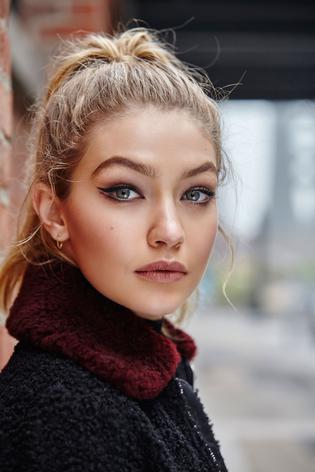 Model of the moment Gigi Hadid may have been cavorting with Zayn Malik in Naples recently, but the Big Apple is her special place. She tells why and shares some other favourite things.
What does living in New York mean to you?
Living in New York has obviously been for me the symbol of independence and where my dreams really came true but it's my working environment and the place I wake up every day. I definitely think Downtown's the heartbeat to the city. It's where I feel best and most alive.
What's the best advice you've ever received?
The best advice my mom has ever given me was probably if you're not the most hard working and fun person in the room, there's always going to be someone that is more hard working and more fun. So, it better be you!
What's a typical night out for you?
Typical night out for me and my friends is definitely finding a new place to eat. We love to like, walk down the street, and walk into a random place and see if it's good. Then, kinda takes us from there.
What does it mean to you to be a Maybelline New York spokesperson?
Amazing because I think that everyone grew up seeing the Maybelline commercials and wearing Maybelline, so can really relate to the type of person that the Maybelline girl is.
Quick-fire confessional:
Last person you sent a text to? It's a secret.
Twitter or Insta? Instagram.
iPhone or Android? iPhone.
Vine or YouTube? YouTube.
Periscope or Snapchat? Snapchat.
Who should people follow on Insta? Humans of New York.
Three things in your bag you can't do without? My phone, my wallet, and my nude embrace lipstick.
Beauty must have? My beauty must-haves are any of the Maybelline matte nude lipsticks.
If you could sing a duet with someone who would it be? I would never disrespect her like this, but Beyonce.
Best gift you've ever given? My love.
Best fashion trend of all time? Neck ties.
Three words to describe the people in New York? Fun, fast, fashionable.
Share this: