Girl Native Founder Rawinia Rimene On How Her Heritage Has Shaped Her Brand
Motivated by the lack of products geared towards wahine Maori, Rawinia sought to create her own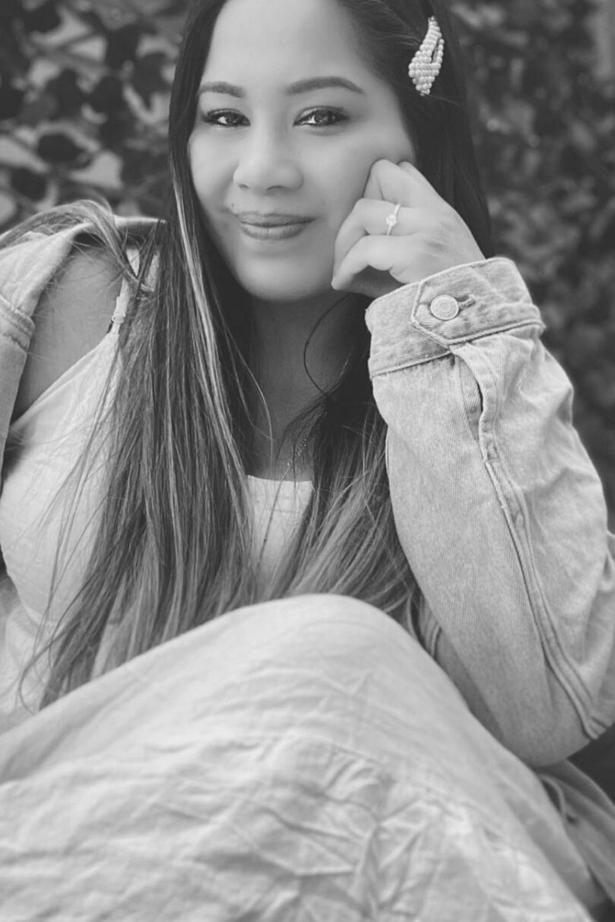 Wednesday March 9, 2022
Rawinia Rimene's culture transcends everything she does.
As the force behind indigenous beauty brand Girl Native, Rawinia's traditional Maori values are reflected in the core values of her business and operations, while her website heavily incorporates te reo Maori.
Each product is blessed with Rawinia's karakia (prayer) to set intentions.
"Being Maori is important to me and being able to share my culture with the world is my superpower," she says.
The idea for Girl Native was brought about after Rawinia struggled to find a beauty product that was geared towards wahine Maori and their skin types, but quickly morphed into a range that served to celebrate women of all backgrounds.
"I started with a focus on Maori women who love beauty and beauty products, but have been able to develop a brand which encapsulates the essence of indigenous beauty and individuality," Rawinia says.
READ: How To Make It Big In Beauty, According To Dermalogica Founder Jane Wurwand
As a business owner and busy mum-of-three, Rawinia says juggling work, life and family can often prove a challenge.  
"To mitigate this issue, I often have self hauora (wellbeing) check-ins or reflections — it's important that I am listening to my tinana (body) and understanding when it is time for me to rest, or stop, or to ask for help or change direction," she says.  
"Because when my cup is full, then I have the energy to give my best to my family and to others."  
In the three years since its launch, Girl Native has received multiple awards — its BB Cream was awarded Highly Commended For Best Inclusive Makeup Product at The Global Pure Beauty Awards in Amsterdam in 2020, and its Coffee Body Scrub was a runner-up in the Best Natural Skincare category at The Pure Beauty Awards in London in 2019.
Last year, Girl Native was cherry-picked as one of the products to be included in celebrities' swag bags at the Emmy Awards in Los Angeles.
A brand refresh and bigger presence is in the works for Girl Native in 2022, which includes a host of new product launches to be added to its repertoire. Not least, Rawinia says, the launch of Indigenous Beauty Awards Aotearoa to support beauty brands big and small who are making a difference in our own backyard.

When did you realise you wanted to be your own boss?  
I was very young when I realised I wanted to be my own boss — early teens. However, the mental barriers I had built for myself were deterring me from actually applying myself to my full potential in the business industry. It wasn't until I had reached my early twenties that I developed a stronger mindset, trusted my intuition and followed my dreams and ambitions to become my own boss, I went on to study Business Management and have never looked back.  
What do you love most about having your own brand?
The freedom to be myself wholeheartedly, to incorporate my cultural and spiritual values and beliefs in the work that I do. Most of all I love that Girl Native represents not only me as an indigenous Maori woman but it also represents indigenous women worldwide.

What gave you the confidence to go out on your own?
I truly had to believe in myself first before seeking validation from others, knowing I was good enough for me was enough to catapult myself forward in the business industry. Self-love and self-belief are super-important and once you have the confidence to strive towards whatever it is your heart desires you become unstoppable.
How do you stay at the top of your game?  
Daily affirmations, meditation, consistently working on life/work/family balance and a huge amount of self-confidence, a good support system and network and lots of upskilling. The best investment you can make is in yourself first — your mind, your body, your soul. Then I go out into the world with big energy and slay it! 
What are you continuing to learn about yourself and about business even today?  
Something my grandfather always told me was: life is a never-ending learning journey, you will never know everything and there is never a shortage to what you can learn. Don't ever stop learning! Knowledge is power but only when it is shared.  
Share this: