Not Just Skin-Deep: Do Crystals Have Beauty Benefits?
Our beauty editor experiences a facial that promises calm and positive energy as well as beautiful skin, using crystals and natural skincare from Girl Undiscovered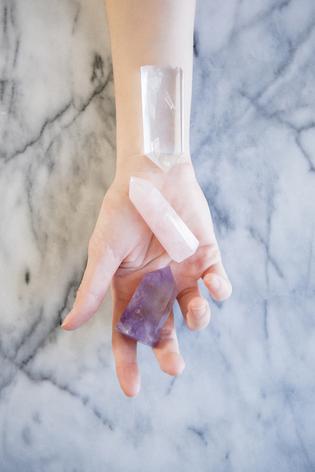 The Promise: Feel beautiful from the inside out, with an express facial that calms and lifts. Your therapist will choose from three gorgeous crystals – amethyst, rose quartz and citrine – to tailor a treatment of positive energy to suit your skin and its needs.
The facial uses Girl Undiscovered's natural products, including its core retail trio of Under the Water Crystal Cleansing Micellar Water, its Stumbled Across Paradise Face Mask, containing thanaka extract sourced from Myanmar to gently polish and plump skin, and its Stars Aligning Face Elixir Oil, made with a base of organic coconut oil, infused with thanaka and kanuka honey extracts.
This is massaged into the face using your chosen crystals to help soothe and smooth contours. The range's developer Charlotte Devereux has long incorporated crystals into her life, so it was a natural extension for her to want to bring their beauty and the benefits espoused for them for centuries into Girl Undiscovered, both in its micellar water packaging, a DIY at-home facial using a jar of hand-chosen stones with massage directions  and now the in-salon experience, which Little Biba is one of the pioneers of.
Therapist Chloe explained the process and determined from talking to me that my tired self with skin feeling a little irritated around the nose, thanks to hayfever season, would benefit from an introduction to amethyst. I was tilted comfortably back in a reclining chair with a blanket over my body for a double cleanse with balm and micellar water, followed by the mask application.
While the mask dried, my neck and décolleté was massaged, and then the mask was removed with micellar water and warm towels, before the oil was massaged into my face to pep up its circulation and left on to moisturise it.
The price: $69 for 30 minutes. Chloe tells me the holistic facial is popular with mother and daughter duos and women who want the benefits of some care, without the time and cost of a longer treatment.
The place: Little Biba salon, 132 Hinemoa St, Birkenhead, ph (09) 480 0099. This pretty neighbourhood beauty destination specialises in efficient services, without scrimping on atmosphere or professionalism. Parent hair salon Biba run by Belinda Robb, is just up the road, with a couple of inviting cafes in between.    
The verdict: I left relaxed and with my skin glowing  which for a short stopover is a great result. Sometimes, flat-out indulgence is great but, let's face it, who has time for frequent 90-minute facials, whereas something effective that only takes a third of that time is easier to squeeze in.
I even took up an offer to get my nails painted (as an extra), by Little Biba's second therapist, while Chloe massaged my face. This didn't detract from the treatment and made good use of my time. Next time, I might save a bit more time again, by not slipping into a wrap before being seated and instead just wearing a top I could slip off my shoulders.
Did the crystals make a difference? I'm not a believer, but their smooth surfaces felt good gliding over my face and I was given the pretty things to hold for a bit, which added an interesting and for some perhaps an uplifting element to an enjoyable experience.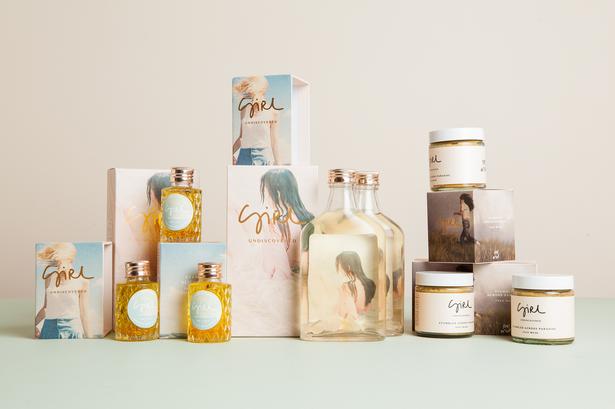 Share this:
More Beauty & Wellbeing / Features & Profiles