Hair How To: Glamour Side-swept Waves
A simple step-by-step guide to achieving a side-swept style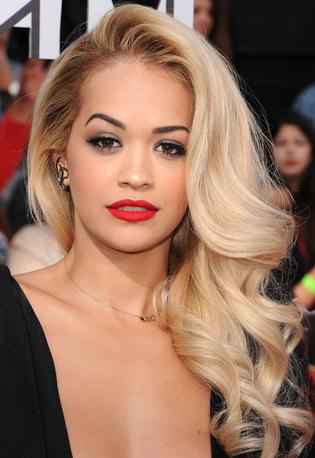 This party season put a little extra effort into your hair for added impact from your beauty look. Casual updos, loose braids and relaxed waves remain popular, but a more pulled together style will set you apart.
Servilles stylist Sid Bahree suggests this side-swept style, a favourite red carpet look with celebrites like Rita Ora and Miranda Kerr. Follow his step-by-step guidelines to achieving on medium to long hair, and you won't need a personal stylist to pull it off this party season. 
1. Apply an anti-frizz hairspray to the hair and then use dry shampoo from your roots to the ends to create a foundation for your curls. Sid suggests using Wella EIMI Stay Essential Light Crafting Spray, then Kevin Murphy's Fresh Hair.
2. Section your hair into 2cm sections and use a ghd or similar styling tool to curl you hair. If you want small curls then stick to the 2cm section, however if you want bigger curls use bigger sections.
3. Let your hair cool down and apply more anti-frizz hairspray to set the curls.
4. Part your hair from the arch of your left eye brow, and sweep the hair to the right side of your part. This will make your face look more oval and lift your eye brows.
5. Using a flat brush, brush the hair left over on the left side of your part back behind the ear and bobby pin it flat.
6. Gently brush the curly hair. This will loosen the curls and create soft waves. Finish the look with a light styling oil or serum. Try Wella Luxe Oil Serum.
Stylist's trick: Pump a finishing serum or oil and a bit of hairspray on your hand together, then gently apply on your baby hairs and any flyaways.
Share this: