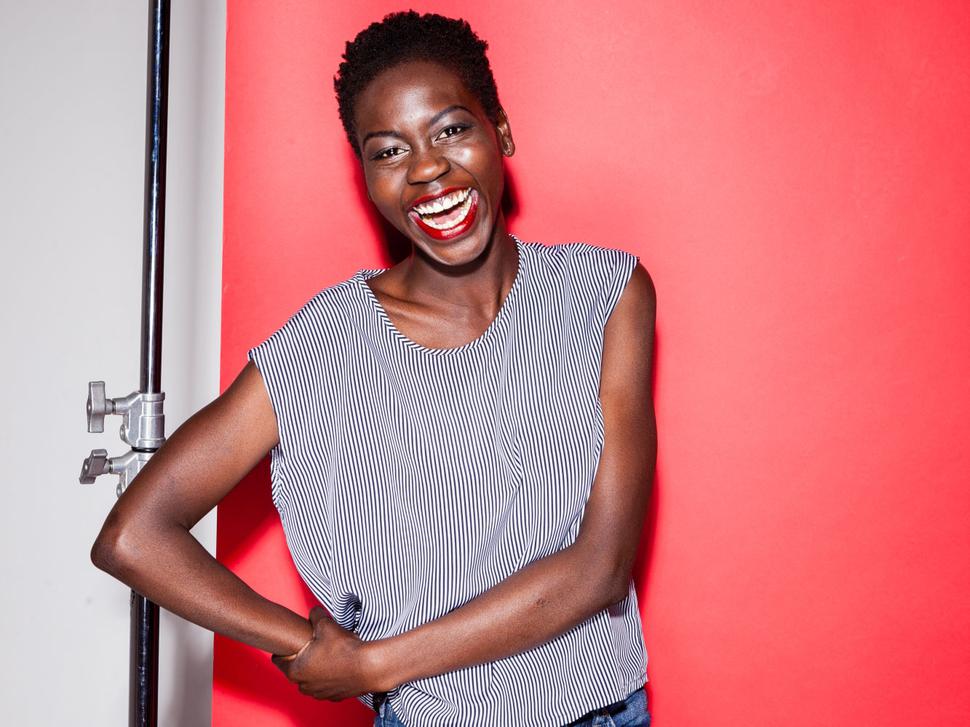 Going Out with Actress Karima Madut
We talk dressing up beauty routines with the Shortland Street actress and singer
Wednesday April 29, 2015
Sudanese actress Karima Madut is the stylish star who plays Clementine Dean on Shortland Street. Moving to New Zealand from Kenya aged 7, Karima is the second African actor to star on the soap and also an accomplished singer in the band Weird Together. Her next performance will be at the reopening of St James Theatre on May 2, eight years after it was closed because of a fire. The band, a project from Dick Johnson and Nick Dwyer, headlines the Weird Night Out event, which will also feature performances from the likes of P.Money and The Peacekeepers — a perfect excuse to dress up for a big night out. Karima talks to Viva about her own relationship with beauty.
ON MAKEUP
I grew up in quite a conservative Sudanese family. I wasn't allowed to wear makeup for many years, even as a teenager because of my family's ideals about modesty. Sometimes I would sneak a little eyeliner or mascara when I went out, from my mother or sister's limited collection. Now at 22, even though I have the freedom to do whatever I want with my face and body, I choose not to wear too much, mostly because I prefer the bare minimum, natural look.
DRESSING UP
I surf a lot of fashion blogs for inspiration. My favourite is Devout Fashion, with the tagline "for everything related to black beauty", because it always has a range of styles to view but also ethnic models so if I like a pattern or colour, I can at least get an idea of what it would look like against my skin tone. On a night out with my friends, I'll usually dress with a theme, either based on an abstract piece of art I'd come across on a blog, or an image. I save a lot of photos I like that I've come across through the net on to my desktop and just flick through them for ideas.
PRE-PARTY PREP
First thing I do before I go out is put on a playlist. It can vary from Nas' 1994 Illmatic to Nigerian artists Iyanya, Davido and Wizkid, Australian singer/songwriter Chet Faker or even something more chilled out like Dire Straits. Music always sets a mood for me and ultimately starts the party before I even reach the event. As posh as it may sound, I usually have a glass of chardonnay and a dance while I put on my makeup and get dressed. It's not a big, long routine. I just try to enjoy myself and have fun before I leave the house, so even if the party isn't what I expected I can at least say I had a good night to start with.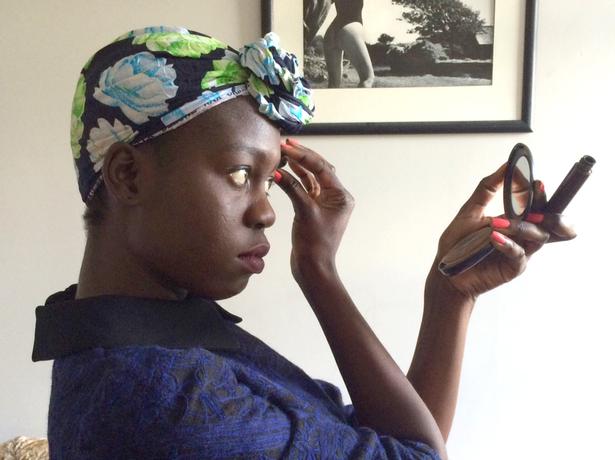 SKIN TYPE
My skin is a hybrid between dry and oily. It likes lots of moisture so I'll use Palmers Cocoa Butter with Vitamin E to moisturise. I started using Derma Sukin's Intensive Hydrating Cream when my skin was going through a dry spell. I also use FMF's Premium Coconut Oil every day for an added glow and I have incorporated it into my makeup routine to highlight my cheeks. It's also a great way to remove eye makeup if added to a cloth or pad.
MY ROUTINE
I usually spend around 10-20 mins doing my makeup. Fast and simple. I try not to lather on too much. My favourite brands are M.A.C. and Bobbi Brown; they're both quite similar and cater to a diverse range of skin tones. I swear by coconut oil. I am obsessed. It's just great to have one product that does everything and not stack up the drawers with multiple products that only have one specific use. It hydrates the skin, protects hair from damage and gives off a beautiful natural glow.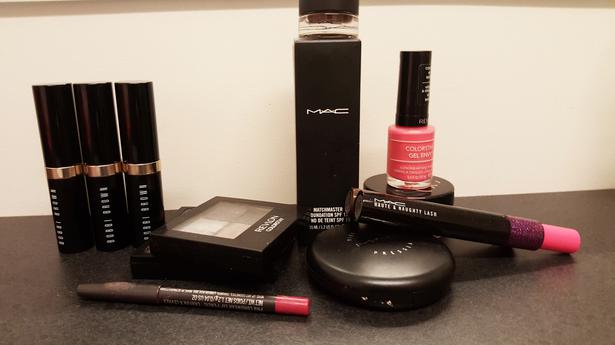 MORNING AND NIGHT ROUTINE
When I wake up and before I scrub my face with an Eco Store grapefruit and mint soap bar. Not only does it clean my face, but I have noticed it has started to smooth out my skin tone.
ALWAYS ON THE HUNT FOR
The makeup look I'm always on the lookout for is a maroon type lipstick and a metallic eye shadow set. The best I have found is Cyber lipstick by M.A.C. It's fun, it's mysterious and it doesn't stand out too much but is still playful. Also the Vino lip liner, I bought with it is a favourite.
HAIR
Because my hair is short I am able to do a range of styles. My hair is versatile in that I can make it look longer by stretching or straightening it, do cornrows or otherwise add water to shrink it. I haven't had a hair cut since I started on Shortland Street, yet it's managed to remain the same length for continuity despite growing because I can add water and pat it down to whatever length I need it to be due to its nature. It's handy, I can maintain my goal of growing out my afro but while not compromising my character's look.
My one and only hair rule is "no heat" — black hair or African hair is very fragile due to the curl pattern so when heat is added it is more prone to breakage and damage. So because of this I only use cold to luke warm water when shampooing and I don't straighten my hair, as much as I wish I could. My hair is very fragile due to the texture so I try to use natural products, nothing with sulphates or any drying chemicals. Sometimes I condition with a raw mix of egg yolk, coconut oil, almond oil and honey. This helps hydrate the hair from within and also strengthen the keratin, making my hair stronger and healthier.
NAILS
I get my nails painted almost every day for my character Clementine on Shortland Street. She has a different colour every two to three blocks (which is 10-15 episodes). Right now I am wearing Revlon Colorstay Gel Envy in Lady Luck, a pinkish coat with a tinge of gold.
FRAGRANCE
My favourite fragrance for as long as I have known is Al-Rehab Crown Perfumes Arabian Concentrated Perfume Oil. I'm not a fan of alcoholic-based skin products, but these perfumes are long-lasting and have a natural sweet scent to them.
Share this:
More Beauty & Wellbeing / Features & Profiles