Hair Tips From Lauren Gunn
The hairstylist answers more of your beauty questions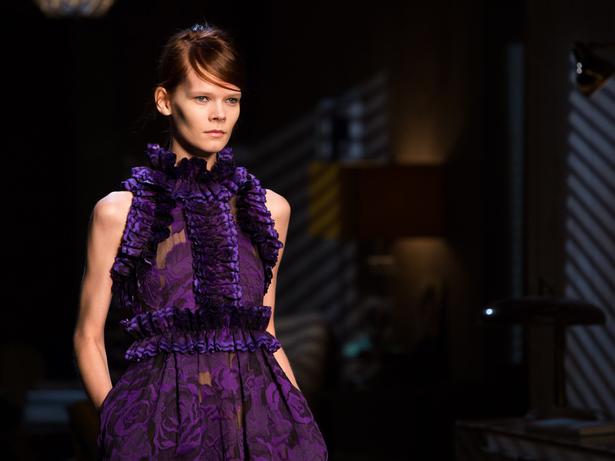 Thursday April 16, 2015
My hair is going grey around the edges and, being brunette, it's noticeable three to four weeks after I get my hair coloured, but I don't want to pay to get it dyed that often and the colour builds up on the ends. What should I do so I don't look like a nana or too dark? I don't want to be, or suit, being blonde.
Dealing with grey roots is a nightmare for brunettes. Adding a few highlights to dark tinted hair around the hairline and parting will certainly help break up the hard demarcation line that occurs with dark, tinted hair. There are other options too, lightening the colour that you use around the temples by a half shade to a full shade can look really good, I'll often use this trick purely on the hairline while sticking to a deeper brunette through the rest of the hair, this way you get to keep the luscious rich tones without looking like an over-dyed nana. Most salons offer a touch-up service that has you in and out in about an hour with just your grey edges taken care of (again, if you are going for this option I recommend using a lighter shade to avoid colour build-up). There are also temporary products available, hair crayons, sprays and mascaras that can buy you another week to 10 days between colours. Try Batiste Dry Shampoo in Dark, Brunette and Blonde, $16.95; or Roux Touch-Up Stick $25.99.
I've had a keratin treatment so I'm using the recommended shampoos and conditioners. But what styling products can I safely use? Are there any you recommend I stay away from?
Absolutely stay away from anything containing sulphates. Generally speaking, if you have had a keratin treatment, your biggest concern is frizz and manageability. My advice is to use products that reduce frizz and boost elasticity to enhance and prolong the benefits of your keratin treatment. Avoid alcohol-based formulations such as mousse, gels and volumising sprays and look for products that contain keratin or hydrolysed proteins, collagen or polypeptides. Cezanne Perfect Finish Thermal Spray is great for everyday use and Goldwell Kerasilk Deep Smoothing Mask makes a great weekend treat for your hair.
* Next week in our Expert Eye series, nail stylist Tanya Barlow, known as Hello Tanya, will answer your questions. If you have one, email us at viva@nzherald.co.nz or use the hashtag #VivaExpert Eye.
Share this: