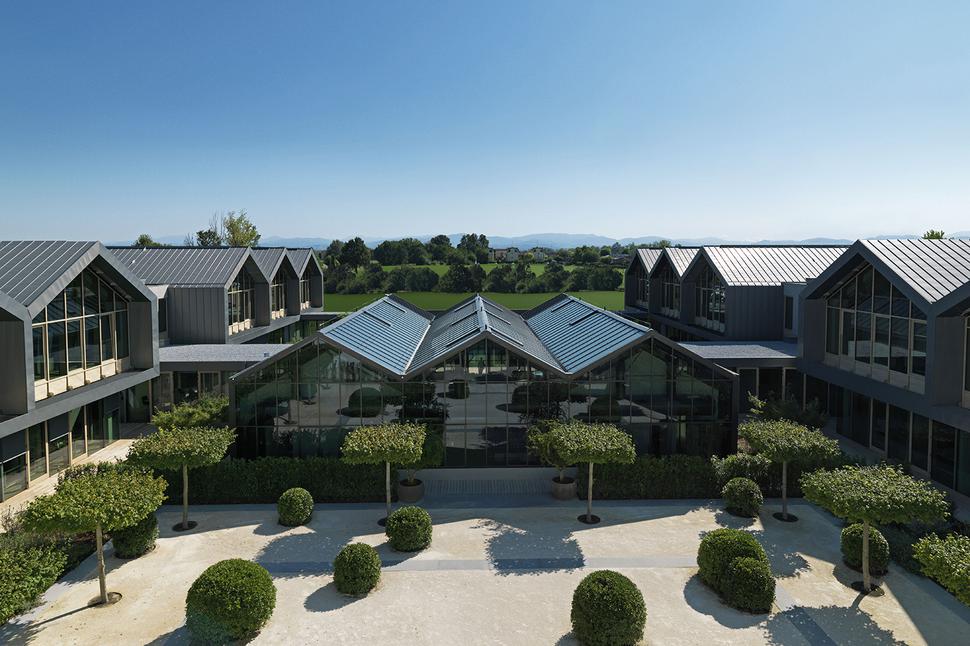 Haircare Company Davines' Italian Headquarters Is An Eco-Friendly Vision
The Davines Village in Parma is an examplar of modern manufacturing
Sunday Nov. 17, 2019
A factory tour followed by a bite at the works cafe may not sound that enticing, but when it's at the Davines Village in Parma, it soon becomes clear why around 1000 visitors a month check out this Italian exemplar of modern manufacturing.
From the eco-friendly design of the headquarters of this global haircare brand, built around a courtyard and bordered by an experimental garden, to its light-filled dining room centred around an espresso bar and run by an ex-Gucci chef, there's a lot more here than laboratories and warehouses.
READ: Meet The New Zealand Women Who Are Banking On Clean Beauty
Upstairs on the day I visit, hair maestro Angelo Seminara is over from London working on his next seasonal collection of looks; downstairs colour and care products are being tested in the in-house salon. A spa room is set up for treatments using Comfort Zone skincare. Renewable energy powers the high-tech operation.
Architecture students, environmental-ists, service groups and, of course, beauty industry types have been beating a door to the €25 million village since it opened in mid-2018. Designed by noted Italian architect Matteo Thun to recall a series of interconnected wooden farm buildings, instead of barn doors the "sheds" are sided in smart black steel glazing that opens to wildflower fields and an avenue of trees.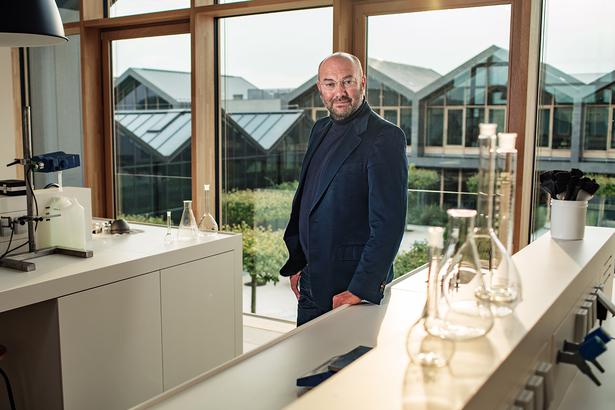 Company director Davide Bollati envisages this 1km greenway extending a further 10km down the motorway towards the historic city he calls home. Other big manufacturers in the region are signing up to this civic-enhancing idea and several are following Davines into B Corp status as certified businesses that put people and planet up there with profit.
Over lunch Bollati introduces me to a filmmaker who is seeking financial backing to interview vegetarian chefs, but later he confides that being from the home of Parma ham he must be mindful about catering to a broad range of tastes. The cafe does just that, including vegetarians, and is clearly the heart of the workplace, serving free multi-course meals.
READ: How The Hair Industry is Moving Towards Sustainability
It's the same common-sense, but aspirational approach across Davines. In-house scientists are tasked with choosing mostly naturally derived ingredients, without compromising on product performance. Bollati — who tracks global happiness quotients and enjoys quizzing visitors on their home country's policies around climate change — is a chemist by education and a philosopher by inclination.
He's also steering a multimillion-dollar company with offices in London, New York and Mexico. He wants to see it thrive — sustainably — but progress also "depends on the evolution of the consumer," away from seeking short-term beauty fixes.
This self-declared optimist says: "Our goal is not to be most profitable beauty company in the world, but to be the most profitable for the world." 
Share this:
More Beauty & Wellbeing / Features & Profiles