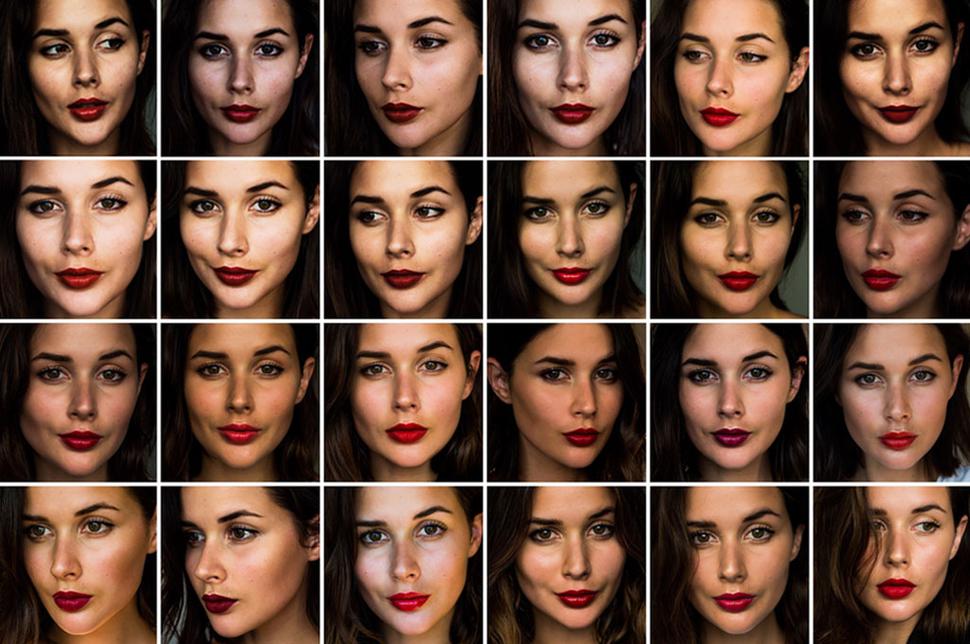 Going Out Beauty with Fashion Blogger Sara Donaldson
Sara Donaldson dishes on her beauty routine and the products she can't live without
Tuesday June 9, 2015
More than half a million people follow Sydney-based fashion blogger Sara Donaldson's every fashion and beauty move. She launched her blog Harper and Harley in 2008, and has since become a key part of the Australian wave of fashion blogs; starring in E!'s TV show Fashion Bloggers alongside four others. We talked to the 26 year old about all things beauty, from overcoming bad skin to why she won't use shellac on her nails anymore, and why the Kiss Goodbye to MS campaign she has been doing on her Instagram and blog is of personal significance.
First beauty memories
When I was a teenager, to be quite honest I had no idea when it came to makeup or beauty. Back then we didn't have bloggers or Pinterest or anything as a reference so it was me basically struggling and getting quite frustrated. I remember looking at magazines and models, trying to recreate a smoky eye and I didn't understand how they did it — I would just go for a pitch black liner and think, "oh this will work" but, guess what? It doesn't work.
Today
I go for quite a natural look, I think it's all about looking after your skin first and then the beauty and makeup comes second. I didn't have very good skin when I was a teenager, but now that I've overcome skin issues, I respect it more and make sure I cleanse and take my makeup off every day. If I don't do that, then I see the repercussions of it. I'm also a big believer in using a toner — not everyone uses it, but I use it morning and night and I find that makes a big difference in my skin.
Skincare
When I was 16, 17 my skin was at its worst, I had classic pimples all over my face, it was all very hormonal at the time. By the time I was like 20, 21 it had settled down a lot but I had a lot of scarring. So I use rosehip oil as a scar remover and I still use that as part of my skincare routine to reduce any redness and I use a really gentle cleanser like Cetaphil. SK-11 and Estee Lauder are my favourite skincare products.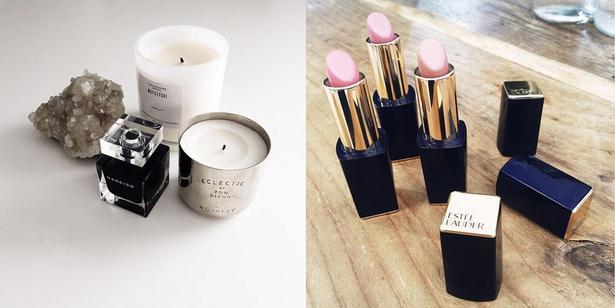 Daily routine
I don't use a very intense cleanser, I use makeup wipes that don't have too many oils in them like Swisspers which is a really original, non-fancy brand. I use a Cetaphil cleanser with a Clarisonic once a week to get rid of dead skin cells, but I don't like to use it too often, only when my skin really needs it. You don't want to over-exfoliate it as well.
Day look
I have a normal everyday look. I mix my foundation with a moisturiser and also an illuminator. I don't like to have my foundation too thick — I like my skin to come through so you can actually see there is something underneath. I use a Dior BB cream as my foundation, Laura Mercier illuminating primer and then I mix in the SK-11 moisturiser. It's kind of a ratio of 1:1:1, it's all quite equal. I've been doing this for years. You want to make sure you skin is really hydrated when you are applying beauty products. On top of that, I will use a bronzer and an illuminator from Charlotte Tilbury for that really glowy bronzed kind of look.
At night
I might do a heavier eye, so I might use a smoky brown and smudge it under the eye a bit and do a bit more colour around the eye.
Makeup free days
I love not to wear makeup every day when I know I'm not going to be doing any photographic work — I think it's really important to have one makeup free day a week. That could be a weekend, if you can go a couple of days during the week that's great too — having that confidence within yourself is really important. Let your skin breathe when you can.
Beauty icons
I always reference Chloe runway models, they all have the most beautiful dewy skin and they've had that kind of same look for years now. I just like to have that really illuminated fresh look.
Pre-party getting ready
Usually if I am catching up with girlfriends I love to put some music on — I love a bit of Taylor Swift right now so may as well put that on while getting ready. But the most important thing is to just take off the day's makeup first — if you are going to have a new look, start fresh and make sure your skin is exfoliated. If you are going to put a lipstick on make sure your lips are really nourished, there's nothing worse than putting on a lipstick when your lips are all chapped. Start with a good base and you can create your look from there.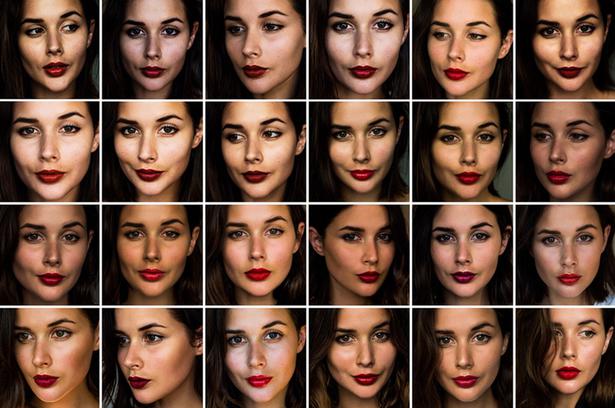 Nails
Sadly my nails are terrible, so I have to make sure I get them done quite regularly. I did the whole shellac thing and I think my nails just hated it so I make sure I never do that anymore. I try and go to the nail salon at least once a month and then I do my nails in between that — but I always pick out the OPI 'Bubble Bath' OPI natural nude colour.
Hair
My hair is the thing I spend the least time on, luckily I have a natural wave and I've got a good hairdresser so I make sure the upkeep is there because the day-to-day maintenance is low. I like to use my natural wave and make it a little bit polished either with a ghd, or a wand and then do a bit of a curl and then brush it out. I keep changing my shampoo and conditioner — I recently realised my hair does not like argan oil products so I try and steer away from that. But I like using Toni and Guy texturising spray and powders and anything that will give it a little bit of volume is really important for me.
Beauty Favourites
My fragrance keeps changing. I like the Balmain Extatic fragrance and I also like Narciso Rodriguez's black fragrance — I had the white one last year and now I've got the black one.
I keep changing my lip colours. I was on a shoot yesterday and they had a beautiful YSL lips colour, it was number '9' — I am going to try and find it because it was a really nice nude lip with a pink tinge. My favourite eyeliner is Dior liquid eyeliner pen, and mascara, either Diorshow mascara or Chanel's Le Volume mascara.
Finding new products
I totally grill my makeup artist when they are doing my makeup. "What's this?" "What's happening?" You just have to ask lots of questions. I also have friends that are in the beauty industry; I actually share an office space with Eleanor from beauty website Gritty Pretty. I am always asking her a million things. Best thing to do is just ask a lot questions and do a lot of research. There's a lot out there, but a lot comes down to trial and error.
Always on the lookout for
The very best eyebrow pencil. I'm always changing, but it's important to find the colour that looks natural and is easy to apply. I keep changing between a powder and pen. Hourglass has a really nice pen with an angled edge on one end and brush on the other and I also use the Bobbi Brown 'Brow Kit'.
Kiss Goodbye to MS
For the month of May I uploaded a different red lip colour each day — there are 31 altogether and it was to raise awareness and support for finding a cure for Multiple Sclerosis (MS). My mum was diagnosed with MS 11 years ago and it's something that I obviously have had in the back of my mind. I've really wanted to raise awareness about the disease. Kiss Goodbye to MS happens every May, so this time I thought I would do a campaign on my blog and social media channels. I didn't even talk to them first, but once they heard I was doing it they contacted me. I've just finished it — so there are 31 lip colours now on the blog. I mention the brand and colour as I got to try a lot of them. My favourites are always the bright reds that are quite matte in finish, not too glossy or shiny I really like the darker colours as well that are bit more evening and winter friendly.
* Fashion Bloggers season 2, Thursdays at 9.30pm on E!
Share this:
More Beauty & Wellbeing / Features & Profiles