7 Health Retreats to Visit
From the low-key to the luxurious, here are some of the best health retreats in the world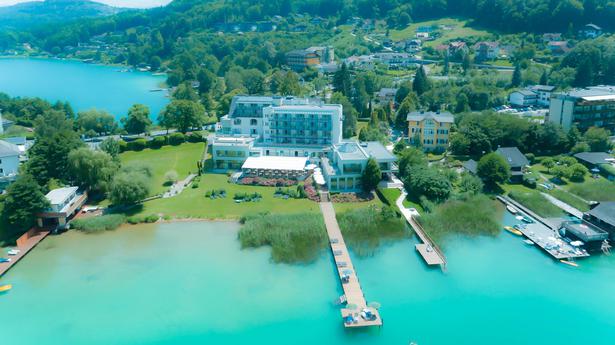 Thursday Feb. 25, 2016
Viva Mayr
An Austrian detox clinic visited by some of the world's most glamorous people. Fashion designer Alber Elbaz visits every year and Vladamir Putin's ex-wife practically lives there, according to Vogue. The Mayr Cure focuses on a holistic healing method pioneered by Austrian medical practitioner Dr. F.X Mayr which focuses on gut health treatments through rest, detoxification and cleansing of the digestive tract. This is combined with alkalising diet and detox plans, co-ordinated and implemented on an individual basis.
Aro Ha
Aro Ha is a world-class wellness retreat located 40-minutes from Queenstown. Offering a variety of "life shifting, body morphing, spirit lifting" retreats ranging from five to seven days, these include yoga, sub-alpine hiking combined with mindfulness meditation, daily massage, a therapeutic spa and detoxifying vegetarian cuisine. Read wellbeing editor Rebecca Wadey's experience at the retreat.
Desa Seni
Last year Viva managing editor Amanda Linnell went on a life changing five-day retreat, staying at the Balinese eco-village Desa Seni - eating organic food, practicing yoga, swimming, having massages and taking part in a series of workshops. The resort is located a short drive from Seminyak along Bali's back roads, with complimentary yoga classes held every day bar Sunday in a large, breezy pavilion and vegetables sourced from the resort's organic gardens.
Byron Bay Detox Retreats
Set amongst 30 acres of bushland with beach access is Byron Bay Detox Retreats, a health retreat with supervised detox, fasting and colonic programmes. They offer a wide range of retreats from personalised individual detox programs to group retreats. Along with providing broths, juices and colonics, they also offer nutrition consultations, yoga and meditation.
Maya Tulum Retreat & Resort
One of Mexico's top spa destinations, each year Maya Tulum Resort hosts more than 50 yoga events and utilises Mayan healing practices. Many treatments cannot be found anywhere else in the world, with each guest staying in a secluded thatched-roof bungalow overlooking the ocean or lush garden landscapes.
Aitutaki Lagoon Resort & Spa
Escape everything and head to the remote Aitutaki Lagoon Resort & Spa, located on a private island in the Cook Islands. Unwind by spending your days stand-up paddle boarding in the lagoon, snorkelling, windsurfing or kayaking. Get pampered at their spa with a relaxing aromatherapy massage, body wrap, or facial and just relax by reading a book at your overwater bungalow.
Gwinganna Lifestyle Retreat
This Ecotourism certified retreat is located in the Tallebudgera Valley hills behind Burleigh Heads on the Gold Coast and offers weekly escapes designed to "soothe your soul and inspire you towards healthy living". There is a world-class 33-room spa, they also offer seven-day detox programmes and specialised retreats. Other activities include a lap pool, fitness studio, and walking tracks. Read managing editor Amanda Linnell's experience at the retreat.
Share this:
More Beauty & Wellbeing / Wellbeing