Taking a Henna Brow Tint For a Test Drive
Janetta Mackay gives her verdict on a five-step henna brow treatment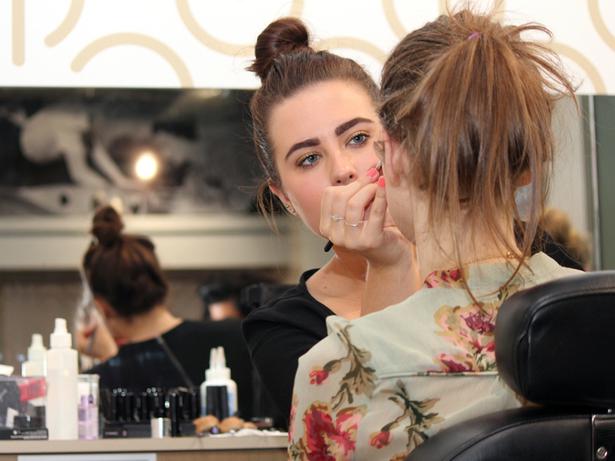 Wednesday Aug. 16, 2017
The treatment: Henna Spa
The promise: A five-step treatment for a longer-lasting, more natural and multi-tonal brow colour, using henna instead of the usual dye. Think of it as both a facial and colour for the brows, designed to maximise results and provide a brief timeout.
READ: Shape Your Eyebrows with the Latest Assistants
The practice: After any required shaping or waxing (if this has also been booked), brows are exfoliated and shampooed to aid the look and longevity of the service. Desired colour depth and tone is discussed, with the reassurance that using henna won't result in flaming red arches. Although my colour looks warm initially, I'm told that once it is fully developed, my desired cooler brunette shade will be achieved. My therapist explains that the extended spa approach allows for the time and attention needed to apply and remove henna properly to avoid skin staining outside the body of the brow. Henna (which coats and conditions the hair), also takes longer to fix than a harsher lifting tint (containing ammonia or hydrogen peroxide), which is typically only left on the skin for around 5 minutes. Henna needs double that to fix, but this is still a relatively short turnaround. The entire appointment took under 30 minutes, taking in brow prep, colouring and then grooming. Usefully the longer session included plenty of time to talk about brow care approaches generally.
The price: $17 as an upgrade to any of the normal colour services.
The place: Off & On – Wax.Laser.Brow bars. We went to Osborne St, Newmarket, ph (09) 520 3212.
The verdict: I'd be wary of henna in the wrong hands, as getting the colour right is vital. I was happy with mine. The henna definitely lasted more than twice as long as a standard tint does on me, pushing the "why did I bother" question from around 4-5 days to nearer a fortnight. This would make for a good pre-holiday service.
If you get your brows both shaped and tinted on what Off says is its typical 4-5 week client booking cycle, then you will need to use brow products to retain consistent colour definition between services. For those who book more often, primarily for tints, then a henna colour will hang around longer than you are used to.
Share this:
More Beauty & Wellbeing / Trends