Holiday Beauty Hacks
Easy ways to lighten the load of your cosmetics kit and still look great these holidays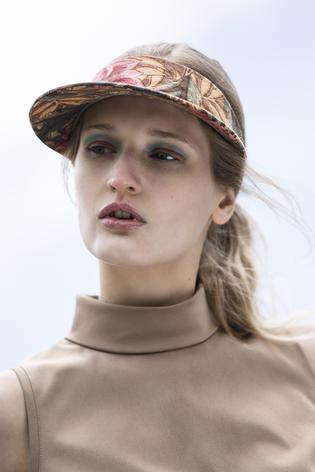 1. Water wise
Many people swear by cleansing wipes on holiday, but bear in mind they are not usually flush friendly. Substitute with tissues and micellar cleansing water for a thorough way to wipe off sunscreen, daily grime and any makeup, to leave skin residue-free and fresh.
2. Balmy days
A good balm can take the place of a stack of products: use on lips, cuticles, dry heels and elbows or even to shape brows and smooth pony tails into place or help seal split ends. Warm in the hands before applying so balm goes on without globs.
3. Wash and wear
Embrace your hair's natural texture rather than trying to tame it. Take this tools down time a step further by cutting back on washing, unless your hair is particularly oily or actually dirty. Your colour, already under attack from the sun, will thank you for a week's rest from shampoo. If your ends are frazzled rub in a little conditioner and leave it on for a silky coating.
4. Essential edit
Moisturising sunscreen and lip balm, plus an oil or lotion. Sorted. Your hydration booster should be without SPF, for overnight use, including around the eye area. If it is suitable for body as well as face, then that's one less thing to carry. Choosing a sunscreen and lip balm which are tinted will help unify your complexion and add colour.
READ: 5 Sunscreens to Protect Your Skin
5. Instant impact
A bright lipstick lifts your look, without the need for a full face of makeup. Swipe a little lippy on cheekbones and blend with fingertips as a blush substitute. Travel with one bright, and one lip-enhancing moisturising neutral lipstick (or a tinted balm), not a stack of shades.
6. Get the point
Cosmetic crayons are super easy to carry around and can multi-task on lips and cheeks. If you choose the likes of pink, peach or terracotta tones, they can work nicely on the eye area as well. Just be sure to choose wind-ups (or so-called "automatic" crayons or pencils) so you don't have to dig about for a sharpener.
7. Double duty
Choose a scented body moisturiser in oil or lotion form, so you can avoid lugging bottles of fragrance. If you are wedded to powder bronzer or blush, use them also as brow filler and eye shadow. Illuminators can add their sparkle to the eye area. By spreading these products about, you can leave behind a stack of eye makeup.
READ: Tips for Protecting Your Hair This Summer
8. Added extras
Those who feel truly naked without brow pencil, liner or mascara, should bring a maximum one of each. Skip the clutter of other eye and cheek contouring products, primers and finishing powders. Go for natural glow instead. If you are planning on partying, a smoking addition is a little pot of gold or bronze shimmer shadow smudged along the lashline. Masks will help revive dehydrated hair and skin. Cream or gel face masks can swap out with heavier night creams.
9. Think ahead
Sunglasses deter squinting, so get into the habit of wearing them now to lessen wrinkle formation. Remember to apply sunscreen to your décolletage and hands, these areas are giveaways of neglect when you are older, being particularly prone to hyper pigmentation.
10. Supermarket savvy
Chances are you won't always be near a full-service beauty counter over summer. It's time to get acquainted with what is on offer at supermarkets, convenience stores and independent pharmacies. Beauty snobs may be surprised at the range, including natural brands. Yes, BB creams, face oils, cloth masks and dry shampoos have reached the regions. Or you could just check out what the local market has on offer instead.
Share this:
More Beauty & Wellbeing / Features & Profiles