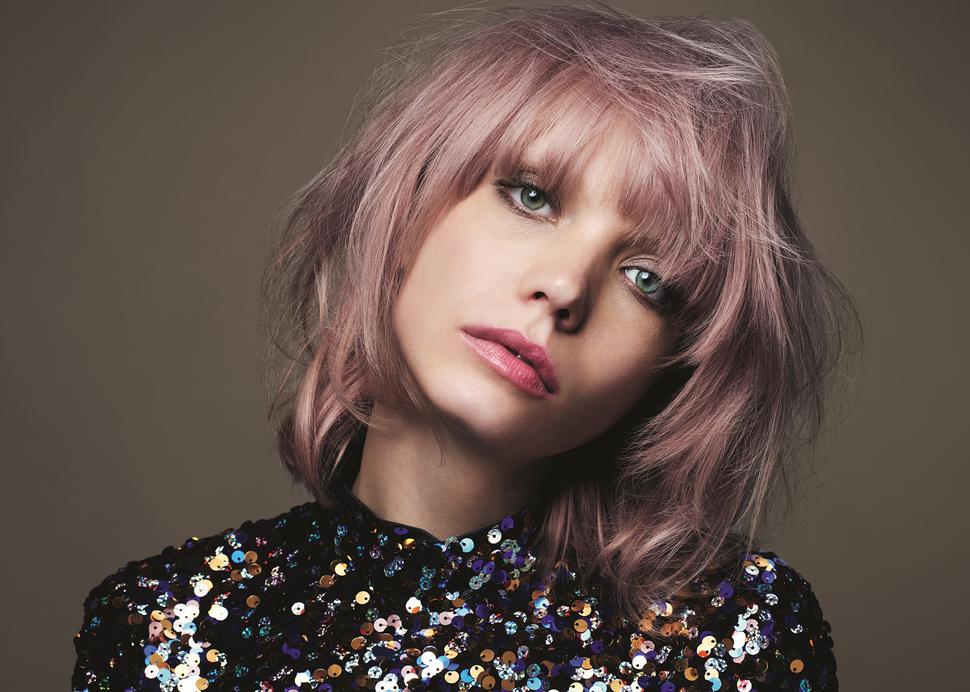 Hot Hair Trends To Know, According To The Experts
Silver hues, blunt cuts and careful conditioning — top stylists share what's next for hair in 2019
Sunday March 17, 2019
After a long hot summer chances are your hair is a little worse for wear. Dry, fluffy, frazzled even. The red carpet and Instagram feed of ultra-long falls, perky mid-length styles and edgy androgynous crops isn't reflected in the mirror.
Colour has become cantankerous as condition has faded. No wonder that this is the time of year when hair stylists say women are most likely to consider shaking up their look. On-trend hair accessories may prove a welcome distraction, but the underlying issues can't always be hidden by a head scarf.
READ: Winter Hair Care Tips from Gigi Hadid's Stylist
Instead, sorting condition, shaping up, and choosing a flattering or fun colour is the way to go. The sort of bonding treatments used to push colour results while better safeguarding and strengthening the hair against damage are also becoming more commonly used as standalone services to restore surface smoothness and gloss. Internationally and locally, top stylists are talking about a growing demand for stronger, shorter, blunt shapes to bring new bounce to bobs and lobs.
Where length is retained it is styled for a more free-flowing rather than tousled or dead straight effect. Curls are also on the come-back, as distinct from overly obvious mermaid waves. It's about embracing a natural type of texture rather than cultivating artifice. That's why the easy-to-wear softly layered fringe isn't going anywhere. Neither is highlighting, but it's being done more subtly. How then to explain the return of retro sharp bangs and bold block colour — not to mention the morphing of neon brights to dirty pastels and platinum blonde to silver grey — well it's a merry-go-round of choice, driven by social media crazes and a growing appetite for experimentation across the age groups. The underlying direction is one of polished ease aligned with a focus on hair health, but it's all open for individual interpretation.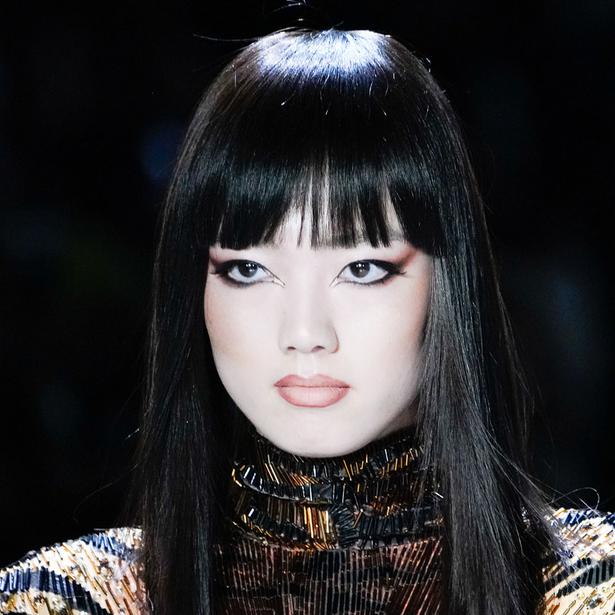 STYLE AND STYLING WISE WHAT WILL WE SEE MORE OF?
Ryder's salon director Greg Murrell: We're getting lots of women moving out of the long hair and balayage default by changing their length to shoulder length or even shorter to jaw length. A sense of structure is maintained but the hair is freed up internally in the shape without using layers.

Stephen Marr salon director Stephen Marr: Volume and a focus on straighter, more beautiful shine.
Sebastian Professional Australia/New Zealand creative director and owner of French Revolver Studio Brad Lepper: Seventies bangs and blunt long bobs and a soft layer are here to stay. It's all to do with texture and bringing focus back to the eye. Mixed with a structured haircut (long bob) your hair will look healthy, this allows your texture to become controlled. Summery beach textured hair is still massive. But hair that looks more "done/undone" offers both control and movement, but not all tonged or dressed out like in the olden days.
READ: Why The Fashion of The 1970s Is Still Influencing Today's Designers
Dharma salon co-director Sara Allsop: I'm into extreme opposites at the moment. I'm loving clean, strong geometric lines on bobs and fringes and then in a complete contrast I love really undone hair too. So I'd like to see more lived-in "dirty" hair for winter or clean sleek beautiful finishes.
Servilles platinum stylist Ezra Serville: Shorter styles will be very strong, bobs and pixie shapes are really fun to wear. Through styling, people are after volume and soft, straight hair or a slight wave.
Redken ambassador and Blaze and Pony salons' co-founder Mana Dave: The classic blunt bob silhouette was made fresh this awards season by [actor] Lucy Boynton, by using her natural wave as opposed to making it very smooth and sleek. She showcased the versatility of this shape. For a look that is ahead of the fashion curve, one of my favourite hair muses is Kristen Stewart. Her short hairstyle is a sexy and feminine take on a boy crop. The shape has a grown out "short sides and back" feel while the top is layered to give you versatility when you style it up. She's rocking a vanilla blonde shade through the top with a darker cool-toned shadow root to create an edgy lived-in vibe.
L'Oreal Professionel ambassador and Wellington salon owner Bex Brent: Bobs are forever my favourite style and never go off trend. On the runway there has been a lot of "barely done" or "nude hair" — think natural colour and natural movement.
WHAT ARE CLIENTS ASKING ADVICE ABOUT?
Brad Lepper: Volume, softness and condition are the biggest asks. For condition a balance of hydration and protein are key. If you colour your hair, make sure you are giving the love back.
Stephen Marr: How to achieve shine and maintain their hair in its best condition, while still having the regular colours they are used to. The digital world has also infinitely increased customer knowledge, which has led to more of an appetite for variation, an interest in how to create updos, and accessorising their style.
Ezra Serville: People are always looking for ways to have a more natural controlled curl. It goes hand in hand with styling that looks after and protects and nourishes hair. Lately a lot of clients are asking about heat protection. I'm working with tongs at the moment, instead of straighteners, to create wave and curl.
Sara Allsop: It's more about what suits their lifestyle and face shapes, giving a nod to perhaps what's trending, however, always ensuring that it makes them look the best they can. The same with colour also.
WHAT'S THE OUTLOOK FOR COLOUR?
Ezra Serville: Softer, more natural tones with a darker colour on the roots are a nice transition into winter. Keep that summer glow with soft ends and by stitching in those baby lights. For autumn we will start seeing more hints of coppers and golds too.
Brad Lepper: Soft tones are key. In winter as we lose our tan, brunettes may need more "baby light" contrast to soften their colour and lighten up the face and balance skin tone. Colour contouring for blondes is as easy as a low light (deeper blonde) between every few highlights. Colour in our hair is reflected on to skin, so a simple change of tone can either enhance or wash us out. Winter fashion tones are peach, pink, sugar blonde, copper and blue.
Sara Allsop: If you have a nice clean haircut then I like that finished with a solid global colour, and if you're into the undone textures then definitely a colour treatment that encourages texture.
READ: The Do's and Don'ts for Coloured Hair
Greg Murrell: Nice strong, rich and even bold colours are much simpler and less two-tone looking. There is still dimension but the colour differential between roots and ends is more subtle.
Stephen Marr: Bright colours are morphing into softer pastels, and there is a real emphasis on "lived in" shades. Lilacs and muted strawberries are soft and beautiful, along with soft focus, biscuit-toned blondes. Key to this is freehand colour technique for a lived-in effortless look.
Mana Dave: Grey is the new blonde. From colouring your hair a silver hue to embracing and enhancing naturally grey hair, it is definitely one of the strong hair colour trends. Silvers and greys that are created artificially look their best when they have a very light blonde base, so work with your colourist.
Share this:
More Beauty & Wellbeing / Features & Profiles