How To Find Your Signature Perfume & Popular Scents Right Now
New Zealand's first fragrance concierge Mollie Bransby will change how you pick your next scent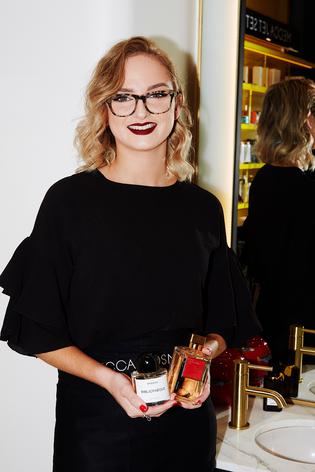 New Zealand's first fragrance concierge, Mollie Bransby, starts our consultation at Mecca Cosmetica Takapuna by asking me how I want to feel.
This is a bit disarming, as I'd been expecting the usual beauty adviser questions about what fragrance category I usually wear and the individual scent notes I'm drawn to.
Delving into discussing the emotions I'd like my fragrance to conjure up makes for a much more interesting olfactory expedition than simply being presented with, say, five rosy florals to pick from.
As Mollie explains, fragrance has evolved so much in recent years that a rose may well go by any other name. "Similar notes can smell very different," she says.
Traditional fragrance categories still exist but have morphed, meaning one person's floral is another person's idea of oriental or woody.
READ: Luscious Body Oils Your Skin Will Love
Category expansion and the creation of new scent accords means definitions are harder to fix on. Plus high-end shoppers are increasingly looking for individual choices and personalised service. Hence, Mollie finds it more insightful to widen the conversation to clarify a customer's needs and to better guide their discovery.
"With a fragrance consult, I don't know where it's going to end up," she says.
Neither did I. But it was a fun half-hour, being gently led through a range of unfamiliar choices. As well as discussing whether I liked fragrances that made me feel comforted, empowered, sexy and so on, we of course chatted about my existing preferences and what else I might like to try.
READ: How to Make Your Own Perfume Balm
Mollie is good at winkling out what people like, even if they're not always sure how to express it. Someone may tell her they like musky scents, but if she is able to isolate further notes that appeal to them — say smoky or fresh ones — she can then encourage them to check out other types of fragrance where these notes feature.
In my case, I explained I was often drawn to green fragrances, but that sadly these don't generally work on my skin. Whereas powdery florals, sometimes straying into more oriental styles, do. I also like leather and woody notes and gentler ouds. I dislike lush fruits and overt vanilla.
READ: We Meet Christine Nagel, Master Perfumer
A good piece of advice was that if scents that appealed in the bottle developed awkwardly when applied, it could be due to my skin's pH balance. A more pleasing and lasting result would likely be achieved if skin was better hydrated, or I could try wearing the fragrance in a lighter body lotion form. Sometime, I'll give that a go — or enjoy the matching candle — but for our consultation, we focused on extending the interpretation of what already worked on me.
With so many fragrances to choose from — thousands come and go globally each year — the trick is not to be overwhelmed. (On that score, don't, she says, spray a fragrance all over your neck and chest, it will clog your nose. Instead keep to the pulse points on the wrists, behind the ears and at the back of the knees, to create a more subtle scent cloud.)
From the half-dozen fragrances, I sampled on a scent strip, one I discounted at a sniff as too sweet. The others all intrigued me to various degrees, so we sniffed some more and then progressed to trying a few on my skin.
All the while, we talked about the psychology of perfume. Some customers buy on bottle or brand, a friend's recommendation or what they've last spotted advertised or on Instagram, while others are true fragrance aficionados. In both cases, Mollie typically identifies a handful of potential fragrances and takes it from there.
"With makeup, people know what they want. With fragrance, people are a lot more open-minded," she observes.
READ: Why You Need to Try Beauty Waters
The creativity, conversation and depth of emotion around scent, plus the art form of its creation, is what led her to specialise in it. "If there's a story behind it, it makes a difference to how people see it," she says.
At Mecca, customers often arrive wanting to try boutique brands such as Diptyque or cult favourites such as Byredo's "easy to love" Gypsy Water.
Around half of customers buy on the spot, but many want time after a consultation to ponder, so leave with recommendations written down.
"There's no pressure to buy; it's fun, we love the process," says the enthusiast who maintains that the right fragrance has the mood-lifting power to change your day.
If there is one clear trend in such a personalised field as perfume, it is, says Mollie, that people are looking for quietly confident fragrances. Those that aren't over-bearing, but which other people will comment on. I settled on two that met this definition and smelled good on, but a few hours after I headed home my nose had narrowed the choice further.
READ: How To Keep Skin Radiantly Hydrated
My pick: Francis Kurkdijian's Oud Silk Mood, created for his own niche fragrance house by the renowned Armenian-French nose behind some of the biggest hits of modern perfumery.
Was it the one? For now, yes, but why limit the fun.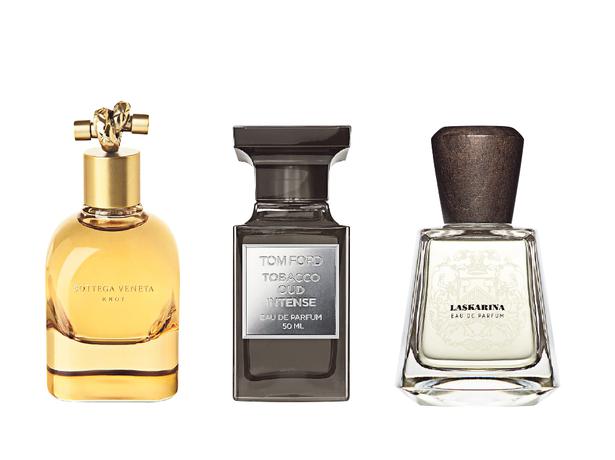 WHAT'S SELLING RIGHT NOW
• Customers who know what they want are asking for musk, rose and ouds, says Smith & Caughey's. If they don't know what they want, they usually want to see the latest and greatest, with trained advisers on hand to help pinpoint the most suitable choice for each person. Exclusive and top designer brands are proving a drawcard at the Auckland department store, which stocks the likes of Hermes, Bottega Veneta, Alaia and Acqua Di Parma, as well as limited availability luxury options, including Tom Ford.
• Niche luxury brands draw in diverse customers and avid collectors at World, where interest in unique and conceptual scents is strong. Co-director Benny Castles says the sophistication of customer palates is ever evolving. They enjoy innovative mixes such as Lubin (with raspberry, wormwood and chocolate notes) and those found across the Arquiste range. Storytelling scents such as Frapin's Laskarina Boubolina also appeal.
• Women are experimenting with more unisex options, says Mecca Cosmetica, and men are definitely becoming more adventurous, dabbling with notes such as fig and vanilla, plus trying the fresher style scents that also appeal to women. A feature of men's fragrance now is the unexpected contrast of warm and cool notes, as seen in the woody and concrete molecule creations of Comme des Garcons.
• Signature scents have been replaced by fragrance wardrobes, to suit a variety of occasions. If you do love to wear one particular scent, consider trying a different strength or style variation on it, such as an intense, or eau fresh edition. Try before you buy, however, as new interpretations play up different notes or intensify existing ones, often making for something markedly different from the original.
• Scent-making — be that DIY dabbling with essential oils at home, taking classes (at places such as the Perfume Playground), or for those with the wherewithal, commissioning your own scent — is becoming more common. Layering is another way to personalise fragrance, as promoted by luxury brands such as Jo Malone London.
READ: Top New Zealand Model Jessica Clarke On Her Success
Mecca Cosmetica's Takapuna store is so far the only one to offer the new fragrance concierge service. Bookings are advised to guarantee a free 30-minute session, but it and other stores offer advice on the spot. Ph (09) 930 9845. Meccabeauty.co.nz
Share this:
More Beauty & Wellbeing / Features & Profiles