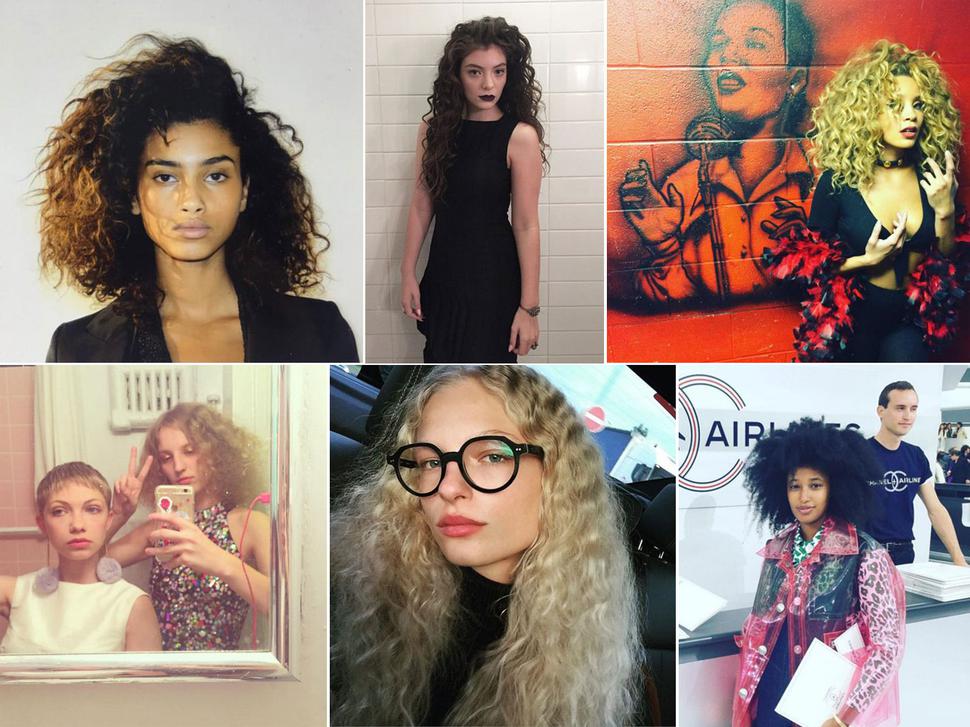 How to Care for Curly Hair
Big is better! Why all the coolest girls are embracing their curls
Tuesday Oct. 20, 2015
"Curly hair is the coolest shit mama I love having this halo of hair radiating out from my face the bigger the better! Actually just cut my hair a little shorter so it would be as big and cute as possible." – Lorde on Tumblr
Following years of the reign of the straightener, curls big and small, long and short are making a comeback. Models of the moment Imman Hammam, Shelby Hayes and Frederikke Sofie have commanded attention with their big beautiful curls, while the likes of artist Petra Collins and London-based stylist Julia Sarr Jamois are owning natural curls on social media.
"Curly hair needs energy and presence," explains Matt Benns, hair stylist and creative director of Stephen Marr salons. He credits fashion's current 70s obsession for the curl's return, and rates its versatility. Anyone can pull it off, he believes. "It demands attention because it's sexy – and the bigger the better."
And while it has implications of a natural free spirit, curly hair can also demand a lot of maintenance. How to care for curls? Matt shares a few of his tips:
Work with a curl that's right for your hair type
The curly shag works well for women with a curly texture already. People often think using a razor is a no go with curly hair, but when you want to achieve a shaggy rock 'n' roll look like this, it's your stylist's best tool because you want your hair to be fuller towards the roots, and wispier at the ends.
Products
Use a pomade or serum. I'd work with R+CO's Aircraft pomade mousse – this is in a mousse form but has a split personality. Work this product into wet hair, air dry then add a little more to style. 
Longer curly layers
If you want to keep length that's great, if your curls are tight, longer layers help weigh it down; you'll have a look that's softer and face framing. Ask for layers to start no higher than the chin or collarbone – styling for springy movement with little volume. After washing, wring the water out of your hair and work in a light cream like Oribe's Supershine Light Moisturising Cream.
Styling big curls
Straight after washing with Oribe's Moisture and Control Shampoo (incredible for curly hair because as we know this hair texture lacks hydration), towel blot your hair – don't rub it with a towel as this disrupts the curl too much and encourages frizz. I recommend Killer Curls from Kevin Murphy, then diffuse. When hair is dry, work a curling tong through random pieces.
Share this: