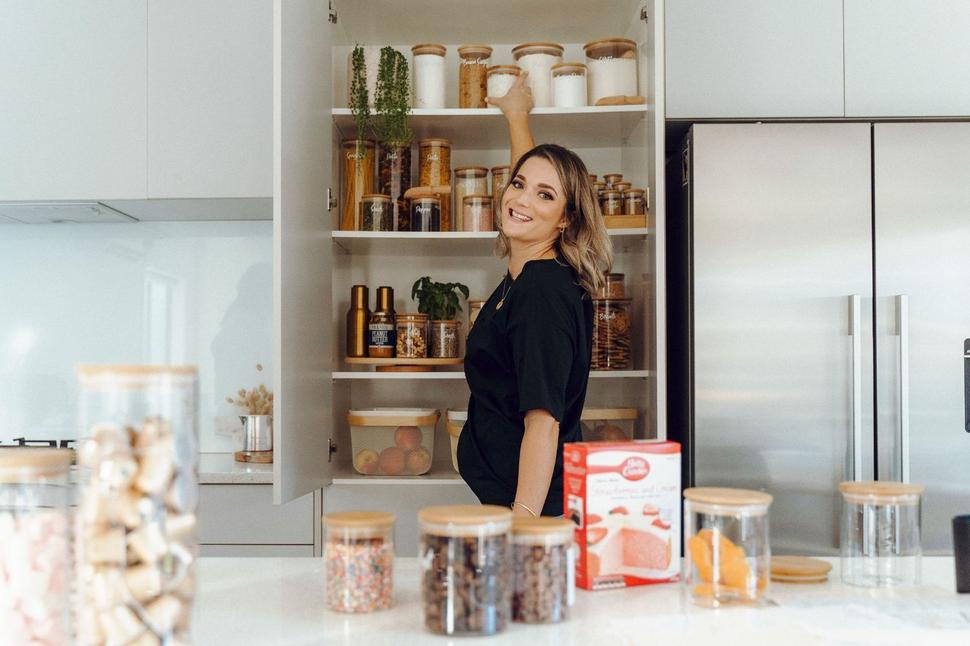 This Simple Method Will Help You Declutter During Lockdown
Is it time to tackle the pantry? Ready to wrestle with the wardrobe? One expert shares her tips
Thursday Sept. 2, 2021
This article comes with a caveat: don't feel pressured to be productive this lockdown. 
If you'd rather binge-watch The White Lotus or watch every Marvel superhero film in chronological order (yes, we've done both), then by all means do it. 
But if inspiration strikes, allow us to introduce you to Simplify My Home co-founder, Hannah Stickland, who says during the pandemic the uptake in people wanting to tidy up has been staggering. 
"The cooler weather during this nationwide lockdown has seen a lot of people 'nesting' in their homes," Hannah says. "The more we're indoors, the more it's obvious that we need our space to be calm and organised. It has such a positive effect on mental health and reduces anxiety."
As a leading organisational service, Simplify My Home offers in-home makeovers with their expert team (temporarily on hold due to lockdown restrictions) as well as DIY kits for those who want to flex their own organisational skills. 
Now's as good a time as any, Hannah says, to take control of your own environment and get stuck in yourself. 
"A lot of our DIY customers feel such a great sense of achievement that they can transform their space," Hannah says. 
Over the last two weeks, our homes have morphed to become not only living spaces, but also daycares, schools, offices and more. And more time spent at home can mean more mess.
READ: Beyond Kondo: 10 Ways To Keep Order Post-Decluttering
Feeling productive but not sure where to start? Hannah recommends you pick the area that gives you the most satisfaction (or causes you the most grief). 
"For those of you doing a lot of Zoom meetings holed up in your bedroom or study, make that space a priority! If you love interiors (or children's interiors), start with the kids room. If you spend a lot of time in the kitchen, start in the kitchen. Our simple step-by-step guide can be implemented in every single area of the home," Hannah says.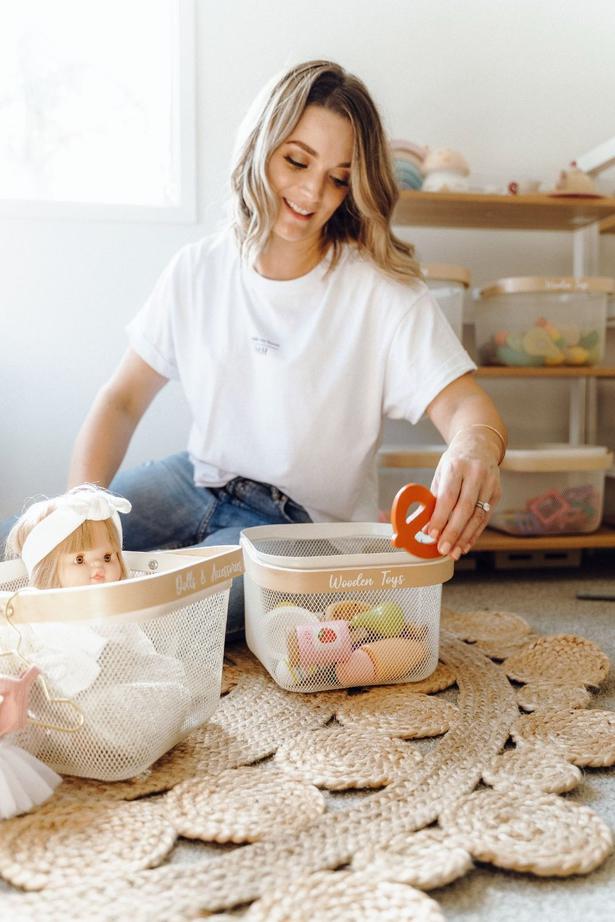 Those with children will understand the gargantuan task it is trying to tidy with little ones in tow, so instead aim to make organisation a game at first until it becomes a habit. 
"Label containers and show kids what goes where (even if they can't read yet — you'll be surprised what they pick up when you talk them through things). For example, when little ones take their shoes off and put them away in a basket near the front door, make it a routine and you'll be surprised how much they enjoy it. Then introduce more systems to them slowly," Hannah says. 
READ: 4 Obstacles To Decluttering Your Home According to Marie Kondo
"Dedicated areas in the home that they're responsible for is also a good idea, like toy containers, shoe boxes, colouring in and craft supplies. Kids generally thrive off the responsibility if they have clear parameters." 
Below, Hannah shares her top five Simplify My Home tips on how to declutter your space and restore a sense of order during levels 3 and 4. 
Set your day up for success
Start the day right, reduce stress and chaos in the morning by ensuring the house is tidy the night before. Try to do a quick 15-25 minute tidy, unstack the dishwasher, clean down surfaces and lay out clothes for the following day. This means you can wake up and take time to have a breather before you start your day. Enjoy your coffee and spend time with the kids instead of being stressed and rushed off your feet from mess and clutter leftover from the day or night before. 


"A place for everything and everything in its place"
This is the Simplify My Home motto. Adopting a clutter-free lifestyle is key to this. Think twice before making new purchases. Don't buy kitchen items that only have one fuction or be tempted to impulse buy (even smaller items). Buy quality over quantity. 


Group items together in the pantry
Rices with pastas, flours with sugars, etc. It will make prep-time easier. Remove the packaging from small items such as muesli bars, and keep snack items together in a basket so you can easily see what you have. 


Start a rotation system for kids' toys to keep things fresh and minimise bedroom clutter
Kids accumulate so much stuff so quickly. Put two-thirds in the garage or the attic so they can't see it. Then every other month you can swap them out for the toys in their room. You'll find they play with their toys more. 


Attach a corkboard to the wall to display your schedule or keep your to-do list in clear view
This will help keep your home and life simplifed. 
See Simplifymyhome.co.nz for more tidying tips (shipping during levels 3 and 4). 
Share this: