How To: DIY Your Wedding Day Makeup
The industry's finest share their inside knowledge to ensure your big day makeup is a breeze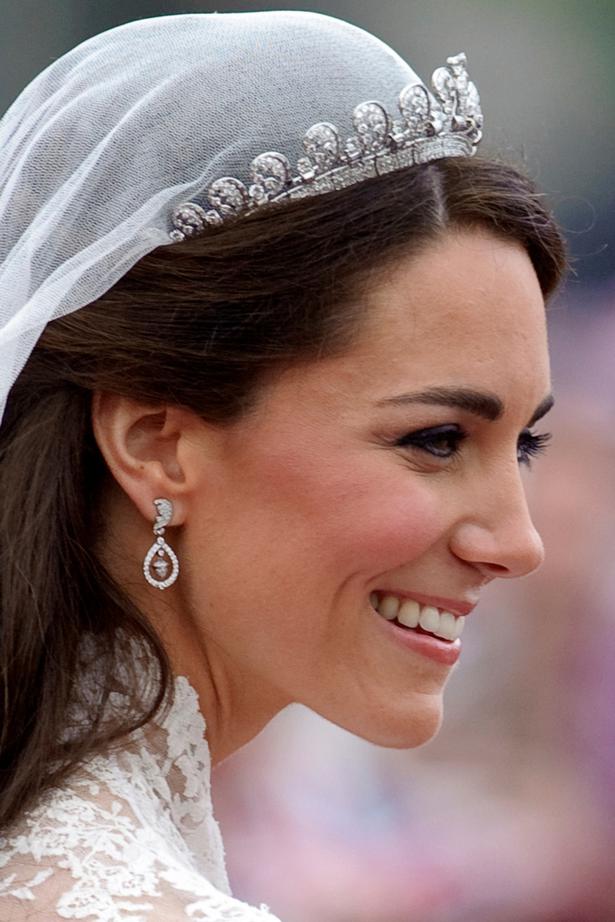 Sunday April 14, 2019
If Kate Middleton did it, so can you. Here's how.
WIN WITH SKIN
If flawless, glowing skin is a top priority for your wedding day, then it pays to be organised. Blair Gamblin, National Education Manager for Bobbi Brown and Jo Malone London advises seeking out a "reputable aesthetician six months to one year in advance to help maintain your skin in tip-top shape".
"These days, the best ones work with your budget, your goals, and your skin. Make sure this is done over time before your wedding and definitely don't go overboard with treatments or new skincare products right before to avoid any flare ups," she heeds. 
Freelance makeup artist Sophy Phillips agrees, saying you should allow ample time to work on your pre-wedding glow. If committing a large chunk of your wedding budget to an aesthetician seems scary, Sophy adds that many clinics offer treatment packages to make the journey to skin happiness all the more seamless. 
READ: White On: Pearlescent Products To Add To Your Bridal Beauty Arsenal
CALL IN THE PROS
While we're not advising you give up your DIY mission entirely, M.A.C senior artist Kiekie Stanners says it's a good idea to book in a lesson with a bridal makeup specialist so you know how to replicate the look you want on yourself. "Why not book in with an artist, take a reference image of your ideal look and bring in your personal makeup to see what will work and what you may be missing from your selection," Kiekie says.
"The artist can show you techniques, view how you work on yourself and suggest long-wear product that will be best for your big day!" 
HOW TO CHOOSE YOUR BRIDAL BEAUTY LOOK
Now is not the time to get experimental or follow beauty trends or fads. Your wedding day makeup should reflect you at your very best, so don't go overboard. 
Blair says you shouldn't "stray too far from your usual makeup routine". Consider the time of year, the vibe you're wanting to create, and your dress when designing your bridal beauty look, Blair says, for example, boho, classic or modern. 
Sophy agrees, stating a "less is more" approach is always best for bridal beauty. "These are photos you will look at for years to come, and heavy makeup dates quickly. Your wedding look should be a reflection of your own aesthetic," she says. 
READ: 20 Of The Most Iconic Royal Bridal Beauty Looks Of All Time 
COLOUR MATCH 
"I would name foundation as the most important product of the day," Elizabeth Arden boutique manager Lidean Erasmus says. "Wedding foundation has to be amazing to look at and also work for the photos," she says. 
Shade-wise, it's important you shop for a foundation that matches how tanned your skin is likely to be on your wedding day; whether you plan on being bottle-bronzed or otherwise. "Your skin tone may vary between seasons," Lidean says. "Most people have a different skin tone after summer versus what their skin looks like right after winter," she says. 
If you're planning on getting a spray tan, Maybelline New York New Zealand Makeup Director Gee Pikinga recommends booking one well in advance of the wedding, then head straight to the cosmetics counter of your choosing to have your foundation matched. "You don't want to look washed out in your face, and warm and tanned from the neck down," he says. 
Ask your cosmetic counter for a few foundation samples to see how well they sit on the skin, if they last all day, and if they offer the overall finish you desire, Blair adds. 
PRACTICE MAKES PERFECT 
Start practicing your wedding day makeup up to three months before 'I Do'.
Lochie Stonehouse, Giorgio Armani & Yves Saint Laurent Beaute National Makeup Artist, says you should be prepared to trial your look more than once in the lead up to your wedding. "Each time you'll become faster, your liner will become sharper, and your false lashes more even. This also allows you to tweak the look as you go, trying different shades and products," he says. 
"Apply your makeup on a weekend morning. Wear it around throughout the day as you run your errands. You'll get a sense for how your makeup lasts and how often you'll need to touch-up on the day. You may realise that purchasing a more longwearing foundation may be a worthwhile investment," Lochie says.  
Lidean recommends trialling your beauty look with your chosen bridal hairstyle, jewellery and a top that has a similar neckline and colour to your wedding dress. "This is to make sure they all suit one another. Take some photos of the assembled look in different kinds of light and decide if there are any changes that need to be made," she says. 
However long it takes you to develop your makeup prowess, make sure that by the 'one month to go' mark you're happy with your final wedding day makeup look. By now, Kiekie says, you should "have a clear idea of how your dress is fitting, how your hair will work with a veil (if you have one) and how strong your makeup needs to be once everything comes together. There's something about trialling your beauty look all together in the same season you're getting married that shows you how it will look in either summer sun/winter light and how it will wear in weather conditions," she says. 
READ: Wedding Hairstylist Brooke Mann Shares Her Bridal Hair Tips
GLOW GETTER
Even if you're not hugely into the dewy skin trend, well-hydrated skin is your best bet for achieving flawless makeup application. If you've consulted with a skin aesthetician, then chances are you've been using at home prescriptives to support your in-clinic treatments. The golden rule, according to Lidean, is that "healthy, hydrated skin lends itself to a beautiful makeup application".
Apply a sheet mask or serum that you regularly use the night before your wedding to achieve optimum hydration, Kiekie says. On the day, Kiekie uses a facial mist on her brides well before she starts her beauty look to ensure any surface dryness is removed. 
TIME
If there's one thing all six of our experts agree on, it's to allow enough time to get ready. 
Allowing enough time for your makeup will mean you'll enjoy slowly pulling your beauty look together. Time truly waits for no one, so our experts recommend you allow two to three hours for your makeup application. 
"Lay out all your products and clean makeup brushes the night before so again you aren't rushed," Kiekie says. "You will have plenty of distractions and time can get away from you, so ensure you prioritise your own makeup application." 
Plus, if you finish your look early, you can pour yourself a calming glass of Champagne before you leave for the ceremony, Sophy adds. 
READ: 9 Of The Most Memorable Movie Wedding Dresses
ON DUTY
Your bride tribe will have helped you at every stage of your wedding planning journey so far, but one of their most important jobs on the day will be touch up duty. Lochie recommends delegating this responsibility to your most trusted or makeup-savvy bridesmaid.
"Hand them your setting powder, a brush, lip liner, lipstick, eye liner, cotton tips, and lash glue. You never know when you'll need them. Ask her to step in and touch you up if you look too shiny. You'll be too loved-up to remember the details," he says. 
EXTRAS FROM OUR EXPERTS: 
BLAIR: "If you're applying false lashes, I recommend you choose individual, knotted false eyelashes. This means there are three or four lashes "knotted" together to form a small cluster. They last longer than strip lashes, are easier to control, feel more comfortable and look more natural."
KIEKIE: "When it comes to actual makeup application and products, there will be things you need to specifically think about that differ from your day to day beauty look. It's time to invest in a great waterproof mascara like M.A.C Haute & Naughty Waterproof Lash Mascara to ensure no running tears in emotional moments! A touch-up powder such as M.A.C Next To Nothing Powder/Pressed is a must to have on hand to blot down shine through-out the day, without looking too heavy. A hydrating setting spray like M.A.C Prep & Prime Fix+ Spray is ideal for ensuring your beauty look is finished and ready to walk down the aisle, ready to be photographed, and ready to last into the evening without looking heavy!"
LOCHIE: "My favourite lipstick colours for brides are Tatouage Couture in No. 7 or No. 23 by YSL Beauty. They're liquid lipsticks that last all day, in the most beautiful colours imaginable. I recommend visiting a YSL counter ahead of your trial so that you can try these two colours on. Ask to try them on with an ever-so-slightly deeper lip pencil."
GEE: "Use a good primer to ensure the longevity of your wedding make up, but be sure that it does not contain SPF otherwise you will have 'flashback' in your wedding photos. Try Maybelline New York Superstay Primer and Maybelline FitMe Matte and Poreless which comes in 32 shades for the perfect match. Opt for waterproof liners and mascara to combat those emotional spells that could have you looking like a raccoon. Try Maybelline Falsies Mascara with an eye shadow primer on the eyelids to stop your makeup from creasing throughout the day. Lip colours should be cohesive between you (the bride) and your bridesmaids. Select relatively similar shades for bridesmaids especially, or group photos will look too 'busy' and detract from the star of the day, you!"
Share this: