To Beard Or Not To Beard? Here's How To Grow One & Wear It Well
Ashleigh Cometti interviews one bearded expert for his tips on finessing facial hair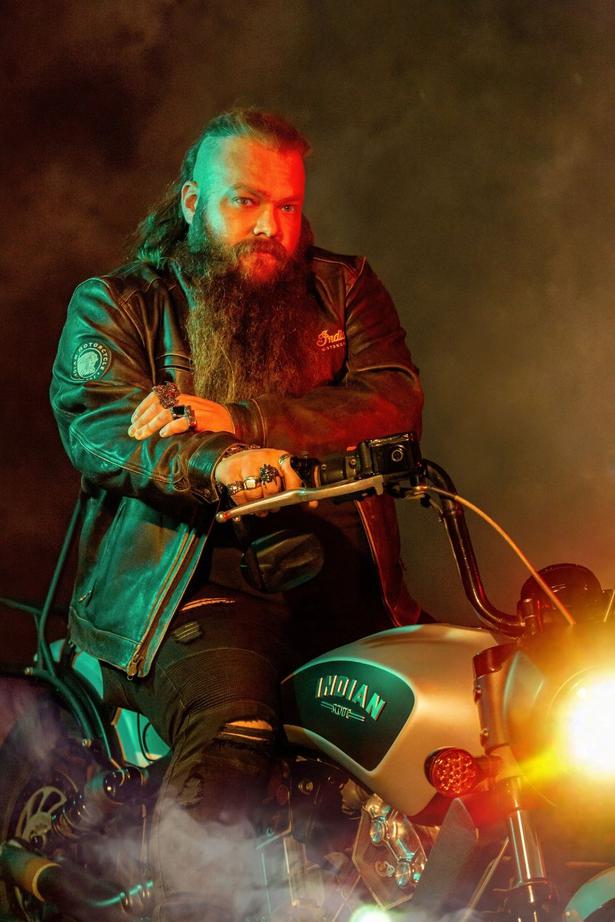 Monday Sept. 6, 2021
If the last 18 months has taught us anything, it's that the #stayhome mandate has ushered in a new era in men's grooming — a look that's been dubbed the "quarantine beard".
Popularised by celebrities like Harry Styles, Will Smith, LeBron James, Jim Carrey and Russell Crowe, all of whom have been spotted rocking a scruffier jawline.
"Lockdown can be a great time to start growing a beard," says Gene 'Ed' Edwards, Redken New Zealand editorial artist and creative director at Takapuna salon Oscar & Co.
"I remember seeing a lot of fresh beards after the last lockdown. I think it gives you time to get past the initial spiky, itchy stages of growing a beard and the time to spend learning to groom it."
Whether you're a grooming guru or a facial hair first-timer, here's Ed's tips on how to grow and groom your beard.
INSPIRE
Ed sports an impressive one himself, which took him close to four years to grow.
"My beard has become a kind of trademark for me in the hair industry. Not only here in New Zealand, but when I work at New York Fashion Week, too; I am instantly recognised by my peers — they know who I am and my skills and professionalism that I bring."
Last week, Ed should have been directing the runway hair look at Tuesday Label's New Zealand Fashion Week show, but instead he's been enjoying a little downtime during lockdown after a whirlwind few months working in the salon, on editorial shoots, and customising motorcycles.
READ: A Definitive Guide To Men's Grooming In 2021
In terms of trends, Ed says the shape of your beard should reflect your personality (be it wild and free spirited or neat and tailored).
"Beards are such a personal thing. I think the only trend now is that more men are embracing the fact that well-groomed beards look just as good [as untamed beards]," he says.
Fads come and go (think flowers, glitters and even Christmas baubles) but Eds says having a beard is a statement in itself.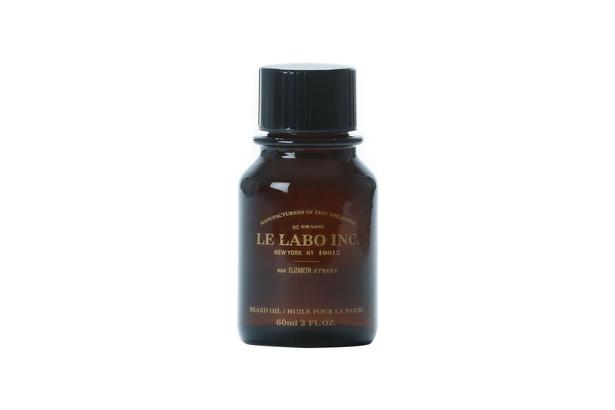 GROW
The difference between beard hair and the hair on our heads lies in its thickness and texture.
"Usually beard hair is much coarser than the hair on our heads and generally has more curl to it," Ed says. "But it still grows at the same rate as the hair on top."
While some barbers and stylists recommend you let the hair fully grow out before grooming, Ed advises you get your groom on from the outset.
"Grooming your beard from the start with a beard oil or a conditioner to soften hair in those initial stages really helps. It teaches you that caring for it will give you the best results," he explains. Viva loves: Le Labo Beard Oil, $100.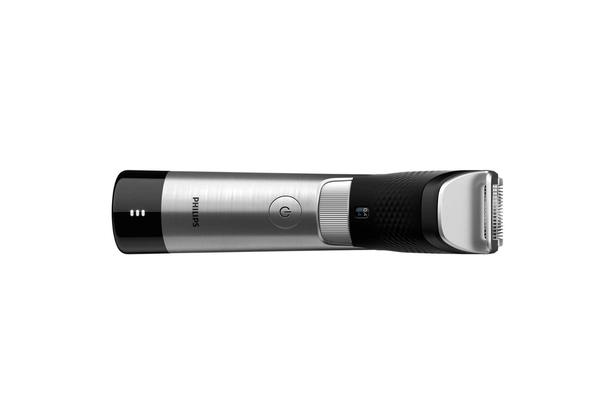 TRIM
Once you decide to let your beard grow, you'll very quickly learn the places on your face that need attention.
Ed recommends investing in good quality clippers with a guard set, as cheaper options have a tendency to pull the hair on the face. Try: Philips Series 9000 Prestige BT9810/15 Beard Trimmer, $234.
"The guards are also important to control the length you trim to, as trying to freehand it can have disastrous results," he says. This is especially important if you're a first-timer, use the biggest guard that trims the least amount first — you can always go back and take off more hair after you've got the hang of it.
If the goal is to grow a beard as lengthy as Ed's, it's also worthwhile adding a sharp pair of scissors and a beard comb to your grooming kit. Use the two together to trim fine details on a longer beard, like the Bearded Beard Trimming Scissors, $69, and Beard Comb, $20.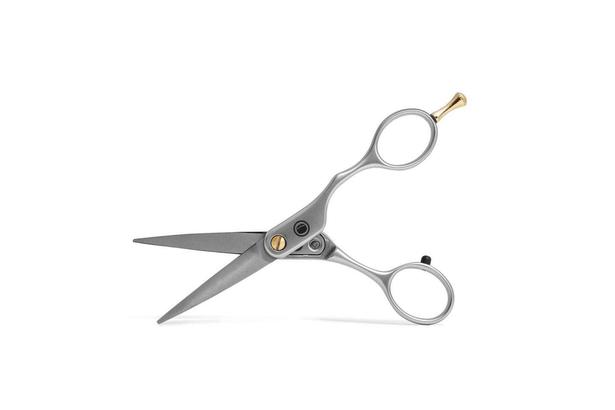 Ed says the general rule of thumb for beard trimming is to start with the sides (they are usually the shortest part of your beard), then move to the cheeks and moustache, leaving the chin and anything below the chin till last.
And if you make a mistake? Don't fret.
"Thankfully, beards grow at a reasonable speed so it won't take long to grow out. Unless you made a right mess of it don't try too hard to fix it or balance out the other side — just let it grow and fix it then," Ed says.
If you need a quick fix, send in the professionals. They'll be able to see if they can resurrect your beard before shaving it down to a moustache or off completely to start again from scratch.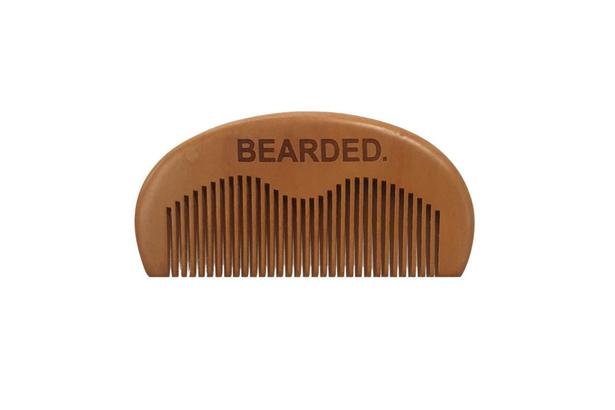 MAINTAIN
When you reach your desired length, the best tip to maintain your beard's condition is to keep it well moisturised.
As a hairdresser, Ed prefers to use hair product to keep his beard soft and strong.
Washing your beard daily with a good quality shampoo and conditioner will help keep it fresh, Ed adds. He uses Redken Acidic Bonding Concentrate Shampoo, $39, Conditioner, $39, and Acidic Perfecting Concentrate Leave-In Treatment, $39, instead of beard oil for styling.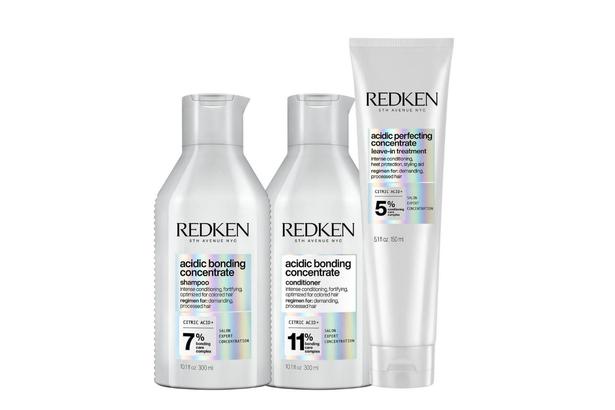 "You want something that will moisturise to soften your beard," Ed says.
As for DIY maintenance, Ed says he trims the length of his beard every three to four months, but the sides monthly to keep the shape in check.
The most important areas to trim as soon as they start get a little bit out of control are the upper lip and jawline.
"My moustache will need a trim every two weeks so it doesn't become a coffee strainer!" Ed says.
Share this: