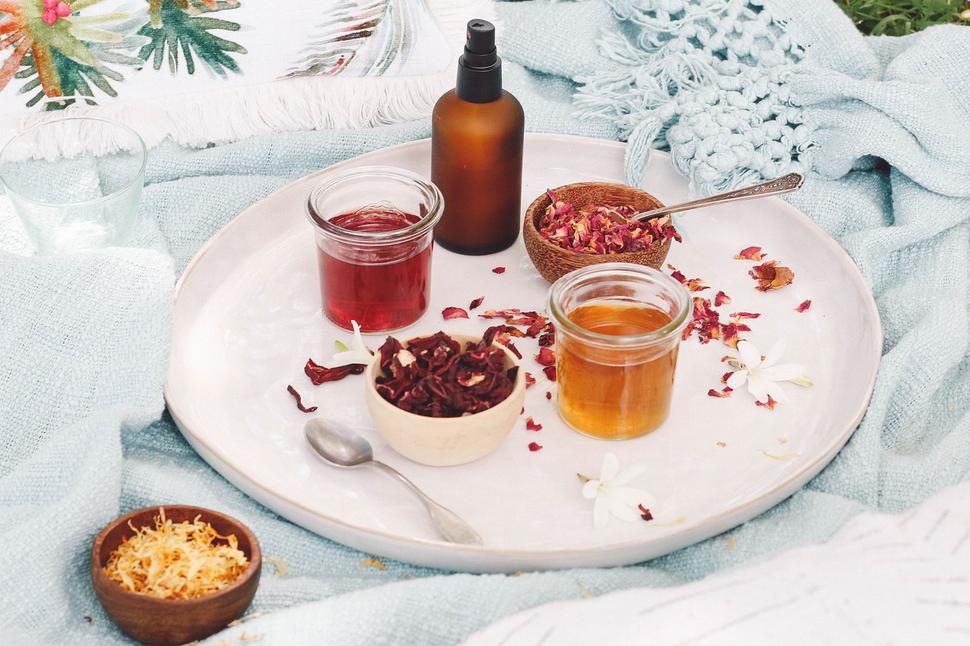 How To Make Floral-Infused Beauty Water
Add a blissful touch to your daily routine with this fragrant beauty water
Thursday Oct. 18, 2018
Floral-infused waters are beautifully fragrant, and you can make them at home using a variety of fresh or dried flowers, such as rose, lavender, calendula or chamomile. They have an extensive range of uses including a gentle facial toner, linen freshener, or perhaps you'd like to add a few cups to your bath for a more relaxing experience. Rosewater, in particular, is also a wonderful mood enhancer, I love to mist it on my face to uplift and freshen up throughout the day.
FLORAL-INFUSED BEAUTY WATER
1 cup fresh flower petals, or ½ cup dried petals
2 cups distilled or filtered water
¼ cup witch hazel
Note: try to use organic, chemical-free flowers.
1. Combine the flower petals and water in a small saucepan, and heat until steaming, without allowing it to boil. Turn off the heat and cover with a lid.
2. After about 20 minutes, the petals will have lost most of their hue, and the water will have taken on the colour of the petals.
3. Place a piece of muslin or cheesecloth over a large, clean mason jar. Gently pour the infused water in to the jar, and then stir in the witch hazel. Most infused waters will keep for up to a month.
Share this:
More Beauty & Wellbeing / How To