How To Make Your New Hair Colour Last The Distance
High saturation hair is still hot and happening for winter. Tempted to make the change? Here's what you need to know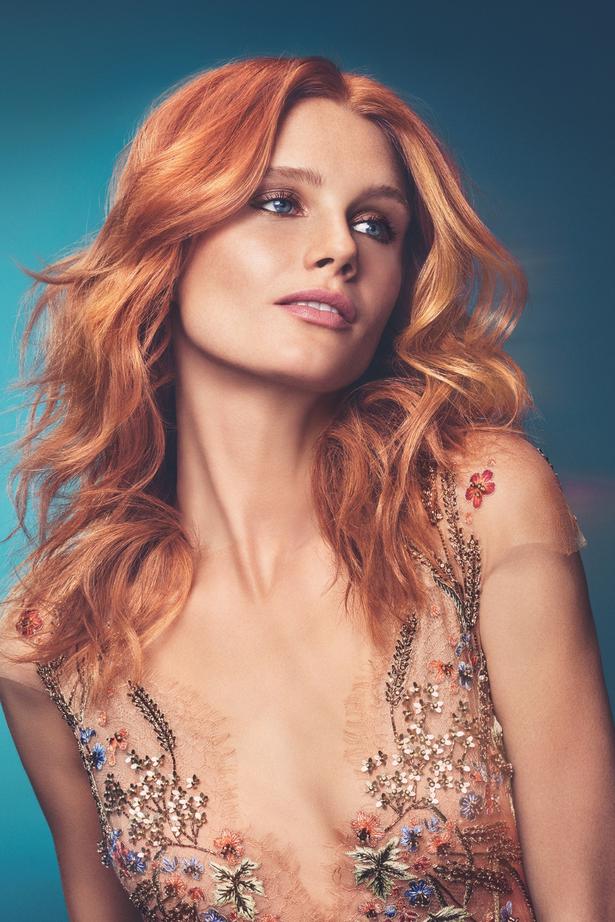 Wednesday June 12, 2019
From rich, warm shades through to playful brights, this season's newest colour trends are achieved through various in-salon application techniques, including new gentler, semi-permanent dyes.
READ: Hot Hair Trends To Know, According To The Experts
A change in season marks an ideal time to experiment. Better yet, the cooler temperatures and shorter days mean a reduced risk in the brassiness that often comes with ongoing UV or chlorine exposure during the summer months.
2019'S TOP 3 COLOUR TRENDS
In the same way that fashion shifts seasonally, so too do hair colour trends, says Redken New Zealand's artistic director Mana Dave. "Hair colour is essentially about the reflection and refraction of light. Light changes from season to season so your hair colour, irrespective of trend, should also adapt to make sure that it suits your skin tone and the colour palette of your wardrobe for that specific season," Mana says. From blonde to brunette and all shades in between, this is a good guide.
Zoe Clark, Kérastase expert and creative director at INCO Studio, agrees saying her clients often ask to go brighter with their hair colour in the warmer months and richer in the cooler months. "This is a trend that has been around as long as I can remember, and it complements what the hair would naturally do to a certain extent," she says.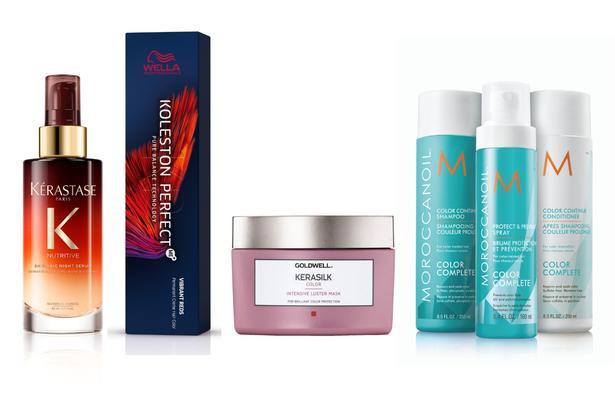 1. COPPER
The rusty hue is back and blazing in 2019, made even more popular in celebrity circles by the likes of the recently copper-haired Kate Bosworth. It has also been seen across the globe.
According to Joico guest artist and owner of Cocoon Hair Design Felicity Bruce, this new wave of vibrant red is a world away from the faded, lacklustre reds that become commonplace in the early noughties. "These reds are vibrant and hold beautifully. Newly formulated colour technology has given colourists confidence to take their clients red. I love using a deep red root stretch with a vibrant copper or mahogany colour melting lighter towards the ends," she says.
But it isn't just vivid red that's set the hairstyling world on fire. Toni & Guy technical director and Wella ambassador Cinnamon Scholes adds that muted tones also have their place in 2019's trend line-up. "I'm seeing a real trend for a slight orange undertone; peach pink, orange tiger, dark cheddar, creamy peach and sugar almond brown."
2. HOLOGRAPHIC
Copper isn't the only colour to have on your horizon this year, according to Goldwell and KMS guest artist Jason Davies, who says the most game-changing colour trends are holographic or multi-tonal effects. "Colour morphing, soft colour melts, colour contouring, variable root stretching and contrasting colour panel work come in shades of opal blues, ivy greens, hot pinks and vibrant oranges," he says.
Jason says colour morphing is achieved by applying several different shades on wide sections of hair and cleverly blending or "morphing" these into each other from roots to ends. "With each section of hair, you can begin with a deeper tone at the roots and mid-lengths, then use a secondary tone blended from the mid-lengths out to the ends, create a 'morphing effect'," he says.
3. BRONZING
You've heard of bronzing your face, but bronzing for hair is about to be huge, says L'Oreal Professionel ambassador and owner of Wellington's Willis York salon Bex Brent. "Beachy-looking hair is now softening to a low maintenance bronzing effect," she says.
"Hair is lightened around the face, in hues that are warmer and softer. It's hair colour that emulates what bronzer does for skin. Hair colour is simplifying and becoming more dimensional with similar complementary colours — less dark roots and light ends and more blended," Bex explains.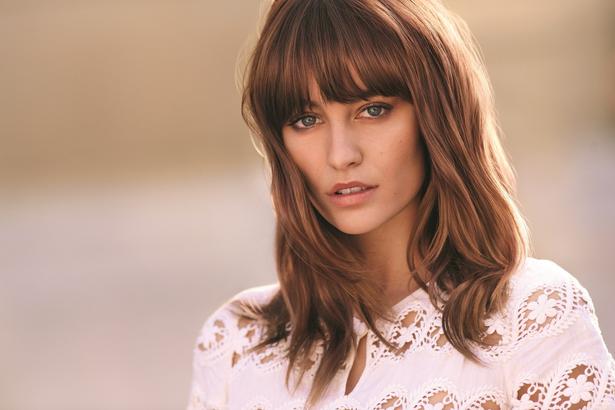 NEW IN HAIR TECH
Recent technological advances in hair care promise to make any transition smoother, no matter what shade of the colour wheel you choose.
From more brands adopting gentler, greener dyes to the increase in salon reconstructive treatments or bond multipliers, new ways to achieve vibrant colour without compromising the integrity of the hair remain at the forefront of hair innovation.
Ask your salon what their brands offer. Some good new examples are colours free of hair sensitisers PPD and PTD, such as Wella's new Koleston Perfect with Me+ technology. It offers even, balanced colour from root to tip while preserving hair's condition. Cinnamon says the new formulation is less damaging to the hair, making it easier for clients to achieve more dramatic hair transformations.
Redken's Shades EQ Gloss is a non-ammonia, demi-permanent range that helps to balance the pH levels of hair while improving its condition and shine. Nicknamed the "hair colour that thinks it's a conditioner", Mana says Redken Shades EQ hair colour has the ability to be changed out more regularly, especially on lighter-toned hair, because the colours are designed to fade evenly.
In-salon treatments such as Joico Defy Damage Pro Series two-step in-salon treatment and Kerastase Fusio-Dose have ushered in a new era for bond multipliers, both of which seek to create new hair bonds by rebuilding the internal structure of hair, while adding a boost of hydration, shine and nutrients.
THE TAKEAWAY
Equally as important as perfecting your colour in the salon chair, is maintaining colour and condition at home. Your colourist can recommend which range will best work for your hair colour, condition and type.
CLEANSE
Harnessing the nourishing properties of argan oil comes Moroccan Oil's new range of colour protection hair care. When used with Moroccan Oil Protect & Prevent Spray, $59, Moroccan Oil Colour Complete Shampoo, $57, and Conditioner, $57 help to repair hair, lock in colour and protect against colour fade.
RESTORE
Launching in July, Kérastase Nutritive 8H Night Serum, $70, is an overnight at-home treatment that offers a salon-fresh feel from home, Kérastase expert and creative director INCO Studio Zoe Clark says. Infused with iris root extract and five vitamins, the serum penetrates the hair fibre over eight hours to restore hair's nutrition levels, and is suited to all hair types.
HYDRATE
A hydrating hair mask should be a staple in your hair care routine, such as Goldwell Kerasilk Colour Intensive Luster Mask, $47. Apply to either wet or towel dried hair and leave for five to 10 minutes to deeply condition and moisturise hair, promoting healthy, long-lasting colour depth and brilliance.
TONE
Asia-Pacific Kevin Murphy Colour Master Janine Simons recommends Kevin Murphy Colouring Angels, $53, to tone hair in between salon visits. Available in four shades, each Colouring Angel helps to reduce brassiness while adding shine.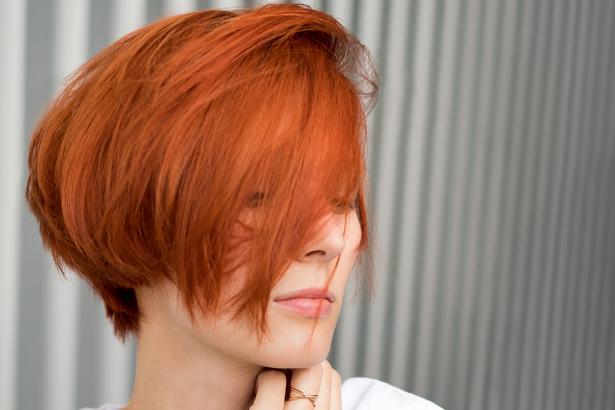 QUESTION TIME
Tempted to make the change? Ask yourself these key questions before booking your next salon appointment:
1. Why the change? Is it something you've been thinking about for a while or are you impulsive? 
2. Am I in the right head space to feel ready for a new hair colour?
3. If you are going from dark to light, how realistic are your expectations of your dream colour and do you have the patience for several sessions over time to get there? 
4. What are the costs? 
5. Will it need to be toned? How often? 
6. Does your skin tone and eye colour suit the look you are going for?
7. Will my new colour compliment my current hairstyle? 
8. What products do I need to use at home to help maintain healthy hair?
Share this:
More Beauty & Wellbeing / How To