How to Master the Blow Dry
The power of a good blow dry should not be under-estimated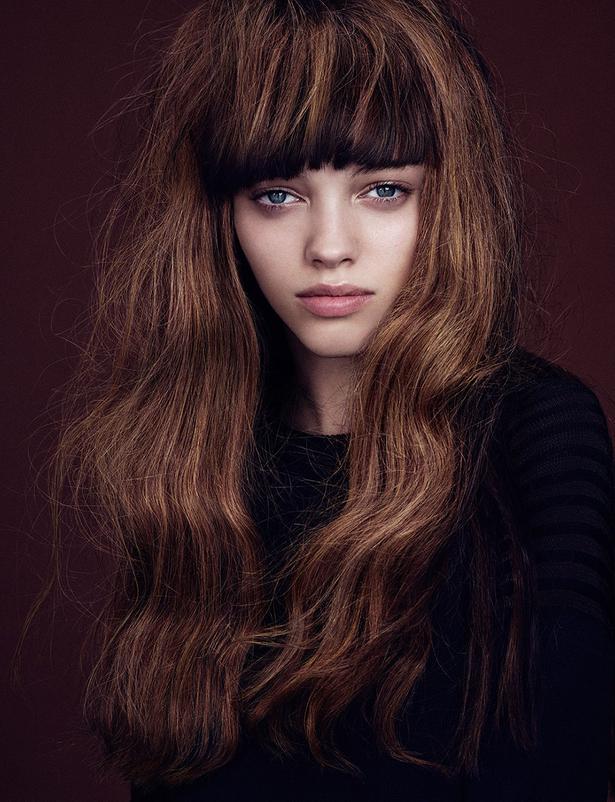 Wednesday May 11, 2016
Many women, myself included, bemoan that they can't blow dry their hair properly or that the task takes too long. If this sounds familiar, consider why a proper blow dry is worth mastering.
"Let's not forget in the age of the straightening iron that a classic blow dry will last," says Auckland stylist Greg Murrell. Effort in, it seems, is effort out.
The style foundation of a good blow dry does not need reworking from scratch the next day. Waves won't just drop out as iron twists so often do.
"Hair that is blow dried straight will have subtle, natural movement. It will look and feel like hair, not cardboard, plus it is controlled at the roots," says Murrell, founder of Auckland salon Ryder. Blow drying cannot be beaten for adding volume, he says, either from creating root lift or for soft, full curls, or a combination of both. Looks can range from a textured, modern finish to controlled, more "set" styles.
Murrell explains that this is because taking hair from a wet to a dry state is what allows it to be so effectively reshaped. Technically speaking, hair transitions from alpha keratin in natural condition, to beta keratin. This happens because hair both absorbs water and is elastic, so when heat and sufficient tension is applied to wet hair, the bonds in its cortex are temporarily reformed. Washing hair breaks the reset bonds, allowing for hair to return to its natural state when it is left dry or to be reshaped again by the heat process.
Finishing tools, designed to be used on dry hair, cannot mimic this transition, although when used after blow drying or alone, they do provide a measure of control.
At Ryder there has been a shift in focus in thinking and training about blow drying, inspired by Angelo Seminara, international creative director of the Italian hair brand Davines, for which Murrell is an ambassador. Having started his own career at a time when "scrunching" passed for blow drying and then seeing ironing become ubiquitous, Murrell has become reinvigorated about its fashion possibilities.
Seminara, a master of editorial and runway styling, has devised the Your Blow Dry Assistant range to make salon-standard results easier to achieve. This includes a primer with heat protection suited to all hair types and a capsule selection of styling products applied after drying for specific looks.
"A lot of people will over-use product, but they should brush up on technique," advises Murrell. Here is his how to.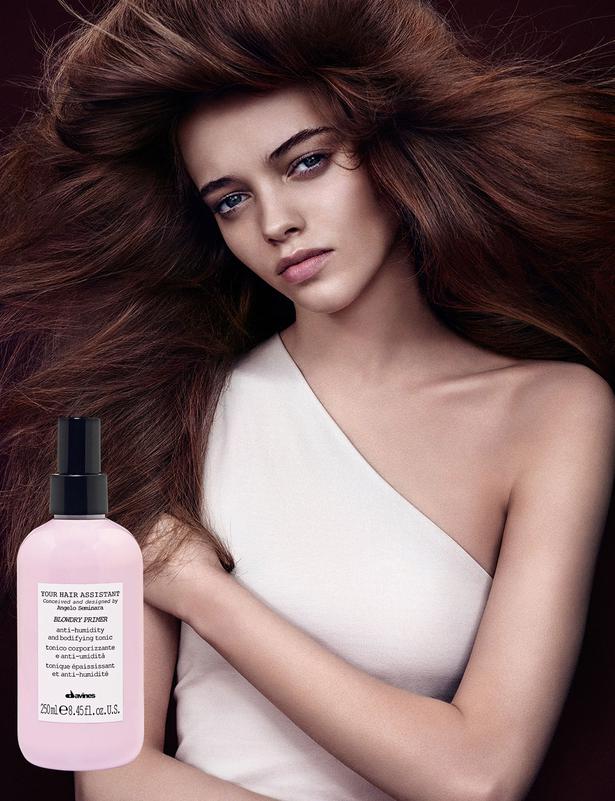 Davines Your Hair Assistant Blowdry Primer; Model using Davines YHA Volume. Pictures / Supplied.
Heads Up
• A boar bristle brush is your best friend for smooth blow drying. It locks into hair creating tension in the hold. Metal and ceramic brushes can overheat.
• Choose round brushes of varying sizes, depending on desired result. Larger barrels for smoothness and volume and smaller barrels for more curl.
• Product should be applied at a ratio of 80 per cent to the roots and 20 per cent on the mid-lengths and ends. Do this section by section to avoid clumping it in.
• Ensure the product is distributed evenly through hair by grooming it in with a brush and then combing through.
• Work section by section, using sectioning clips, starting from where you find the most difficult, typically at the back or a fringe.
• A top-notch result begins with every section wet, so if ends are starting to dry off, spritz them with water or you are likely to get flyaways or overload on product.
• A cheat's way to speed blow drying of longer hair is to dry the lengths while holding out the pony end (to stop strands flying away). This is better than an uncontrolled blast.
• For the back of a bob or longer hair, brush roll left to right with a brush held vertically, then back to the middle and go the other way. Once roots are dry, finish the ends.
• Build volume from underneath, starting by drying the roots. Begin by grooming each hair section smooth. Then lock in the brush, using it as your setting roller to take under hair and roll up and pull out.
• Angle the blow dry nozzle to follow the brush. For curl this should be at a 45 deg angle as you roll hair around the brush. For a straighter result, aim at 90 deg.
• For voluminous hair, the blow dry temperature needs to be hot. Once dry, if you want to set in more volume, add Velcro rollers.
• A medium heat will suffice for a sleek, smooth style. To dry hair straight, keep brush tension high.
• Use the cool shot button to finish for a hard set look.
• Second day success: Tip head up, brush through with a cushion brush (such as the classic Mason & Pearson), and add root powder or a definition mist.
Share this: