How Vitamins & A Healthy Diet Can Help Handle Stress
In the final instalment of our healthy habits diary, our writer reveals how she feels and what made a difference
SPONSORED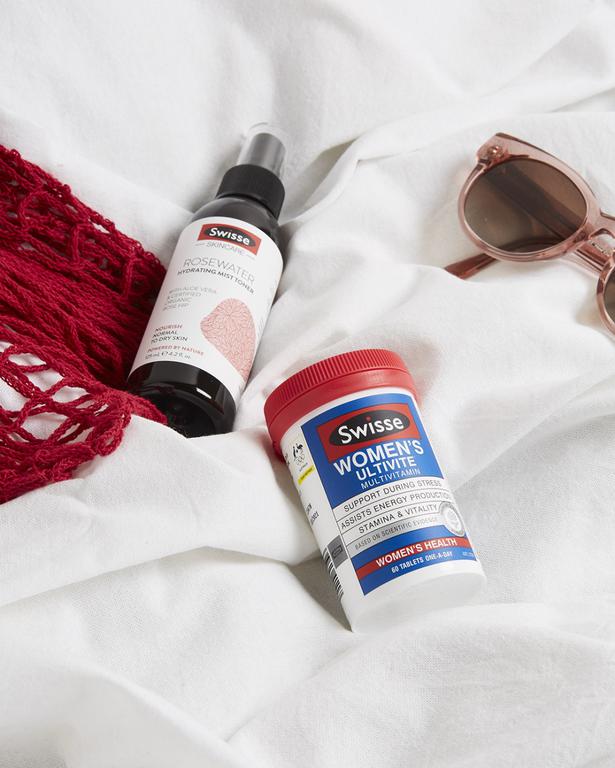 Friday Oct. 16, 2020
With lockdown coming to an end and life getting back to normal – the new normal anyway – I am feeling much less stressed, something I credit to having fostered healthy habits over the last few weeks.
Those who have read parts one and two of this diary series with Swisse will know I began with peak stress levels and neglectful nutrition.
However, the combination of a sustained multivitamin regimen, introducing superfoods more consistently in my diet (using the super foods in the Swisse Multivitamins to challenge myself to also eat a different one each day) and actively thinking about my nutrition, have all definitely influenced my habits for the better.
Creating a more mindful morning routine that includes a Swisse Ultivite Women's Multivitamin has given me a better start to the day, setting me up for a more measured state of mind, and minimising my stress.
The multivitamins themselves are helping, I believe – filling some gaps in my diet, and supporting my mental wellbeing, energy, and general feelings of health.
Vitamins and minerals play an important role in taking care of our mental wellbeing; they help regulate neurotransmitters like serotonin and hormones like cortisol, which impact our mood and stress respectively1. B-vitamins in particular, have been shown to support mood and minimise stress.2,3
Another healthy habit I introduced was stocking my fridge and pantry with superfoods that are found in the Swisse Ultivite Multivitamins - since they're right there, I'm more likely to use them, and be more strategic in my meal planning. A well-balanced diet is beneficial for fostering good mental wellbeing and handling stress – particularly foods that are rich in omega 3 for brain function.
DAY 15: TUESDAY AUGUST 25
Superfood: Açaí
I started my day with a Swisse Ultivite Women's Multivitamin + Superfood Blend mixed with water, and decided to level it up by adding açaí powder.
Açaí berries are the superfood du jour – they're what is in all those smoothie bowls on Instagram – and are considered very good for you due to being rich in antioxidants, calcium, good fats and fibre.
My day started well and stayed well; we sent the very first issue of our new quarterly Viva Magazine to print, and it was an incredible feeling knowing our beautiful new tome will be out in the world soon – not to mention the sprint to the finish line was done.
DAY 16: WEDNESDAY AUGUST 26
Superfood: Spinach
Post-deadline sleep is the best sleep, and I woke up feeling rested and refreshed – I slept in a little bit, before having a coffee, some lemon water and a Swisse Ultivite Women's Multivitamin.
My workload was pretty chill this day, so I took the time to start dinner early – making one of my favourite soups, Ash-e Reshteh, a Persian legume soup that has handfuls of nutritious spinach added at the end.
Spinach is really good for you, and I love incorporating it into meals for some extra goodness. It's high fibre, which makes it a digestive aid, and spinach also boasts vitamins C, A and K1, along with folate, calcium and (most importantly for women) iron.
DAY 17: THURSDAY AUGUST 27
Superfood: Turmeric
Starting my day as usual, with a glass of Swisse Ultivite Women's Multivitamin + Superfood Blend in lemon water, I was feeling much more relaxed today.
With my stress easing and life returning to normal, I'm back in the groove of lengthy meal prep. Today I decided to spend several hours making chicken biryani – it requires quite a lot of prep and steps, but its methodical process I find exceedingly relaxing.
Turmeric is pivotal to the dish, not only for flavour (and colour!), but also for the health-giving properties that have made it a key part of traditional medicine for centuries. It is thought to be a natural anti-inflammatory thanks to the compound curcumin, which is an antioxidant.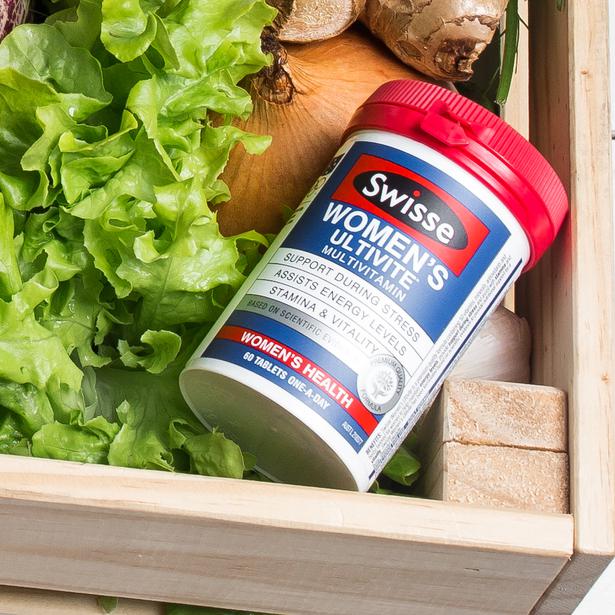 DAY 18: FRIDAY AUGUST 28
Superfood: Fennel
I woke up feeling relaxed and good. I started the day with my usual routine – a Swisse Ultivite Women's Multivitamin, some lemon water, and a black coffee. Foodwise, today I decided to tackle the big bulb of fennel that's still sitting in my fridge.
I love fresh fennel in salad, however this one was looking a little neglected, so I cooked it up – making meatballs that I then simmered in broth with some barley and sliced fennel. The result was aromatic, soothing comfort food, perfect for a chilly evening.
I was a latecomer to fennel appreciation, not liking the flavour until I was in my late twenties. It's so good for your however – it has quite high levels of vitamin C, and also has flavonoids and phytonutrients, which are considered to be anti-inflammatory and antibacterial.
DAY 19: SATURDAY AUGUST 29
Superfood: Apple Cider Vinegar
I generally try and kick off my hydration in the mornings with a big glass of water – sometimes I add lemon juice (as you'll have noticed throughout this diary) or I will include a few capfuls of apple cider vinegar – alongside a Swisse Ultivite Women's Multivitamin. The latter are what I started my day with today.
Apple cider vinegar is, admittedly, a divisive taste - but I love it. I buy the organic, unfiltered kind when I can – which contains a "mother" that is gut friendly thanks to its mix of good bacteria, enzymes and protein. It's also thought to be good for the skin, and managing blood sugar levels.
DAY 20: SUNDAY AUGUST 30
Superfood: Tomato
Sunday night means nacho night – the perfect way to end a relaxing weekend. Though not what comes to mind first when someone says "healthy eating," I find nachos are a great vehicle for goodness – I load mine up with avocado, probiotic yoghurt, fresh chillies and coriander.
Tomatoes come into the meal in two ways, firstly cooked down in the bean and mince sauce that goes on top, and secondly in the salsa. I chopped up a bunch of fresh tomatoes, alongside cucumber and red onion – mixing with lemon juice and cracked pepper.
The humble tomato is an unassuming superfood, containing the antioxidant lycopene which is thought to reduce the risk of heart disease and cancer. Tomatoes also have nutrients like potassium, folate, and vitamins C and K.
DAY 21: MONDAY AUGUST 31
Superfood: Ginseng
For the final day of my healthy habits challenge, I decided to finally have something that has been sitting on the shelf since the very start. I've wanted to try ginseng for a long time and, though I couldn't find it in a pure form, I got some ginseng tea three weeks ago.
I made myself a cup of it that morning, and had it alongside my daily Swisse Ultivite Women's Multivitamin as I listened to the radio.
Ginseng has long been incorporated in traditional medicine, as it is considered to be an anti-inflammatory anti-oxidant – thought to help with brain function, energy levels and support the immune system.
The Verdict: After three weeks of committing to healthy habits, taking a Swisse multivitamin every day, and consciously including superfoods in my diet, I can't deny that I feel good. Stable energy levels and improved mental clarity mean that I'm functioning more productively – minimising stress and tension. I look less tired, which makes me feel better. I also feel quite satisfied knowing that if I put my mind to something (and have to be accountable,) I can have a more positive routine and balanced nutrition. As of publishing this story, I am still taking a Swisse Ultivite Women's Multivitamin every morning.
1. Lachance, L., & Ramsey, D. 2015, Missouri Medicine, 112(2), 111.
2. Harris et al. 2011, Hum Psychopharmacol Clin Exp 26:560-7
3. Macpherson et al. 2015, American Aging Association 37:38
The Swisse Ultivite Multivitamin range is available at Countdown, Chemist Warehouse and select Unichem & Life Pharmacies
Share this:
More Beauty & Wellbeing / Wellbeing