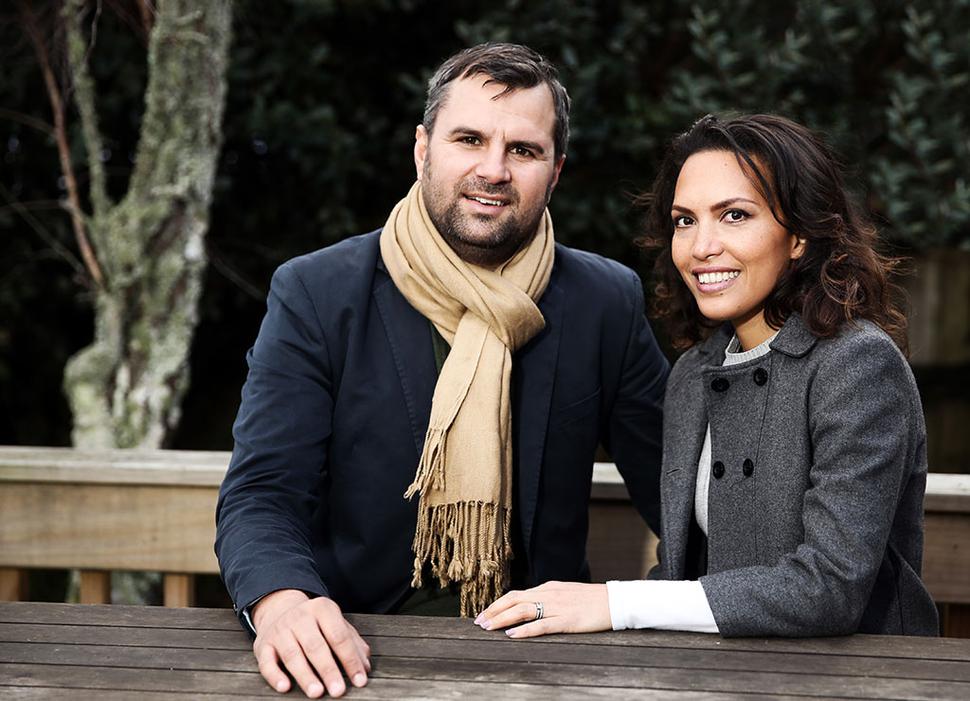 The Beauty Brand with Indigenous Appeal
An Auckland couple have ambitious plans for their skincare company, centred on using natural ingredients and providing development opportunities, writes Janetta Mackay
Wednesday Aug. 26, 2015
When Tamati met Rebekah it was, as he recalls, pretty much a done deal. "She was the most beautiful woman I'd ever seen."
She took a bit longer to come round, but once she did he had to move fast; Rebekah was thinking of shifting to New York to study dance.
"I said, 'Bro, how fast can you make a ring?'"
The Normans have now been married for more than seven years and for the past 18 months have been working on their business baby, Native Rituals.
The recent arrival to market is a skincare company that combines their varied experience and shared ethos. He's the enthusiastic storyteller in the relationship. She laughs along, then summarises neatly: "Because we're both so passionate about the long-term vision, we work together really well for a common goal."
Their vision is to make quality natural products that draw on their cultural backgrounds, while also providing produce growers and harvesters with a path to markets they may not otherwise be readily able to tap into.
From New Zealand botanicals and honey, essential oil extracts from Papua New Guinea and virgin coconut and tamanu oil from across the Pacific, they say "a point of authenticity is using our indigenous products, while having a history with them".
Tamati hails from the Far North and is Ngati Kuri, with a career background working for the Ministry of Maori Development and in the food industry. Rebekah shifted from beautiful Milne Bay in southeast Papua New Guinea as a 7-year-old, when her New Zealand missionary father brought home the young family he had with the teacher he married while stationed there. The couple live in West Harbour.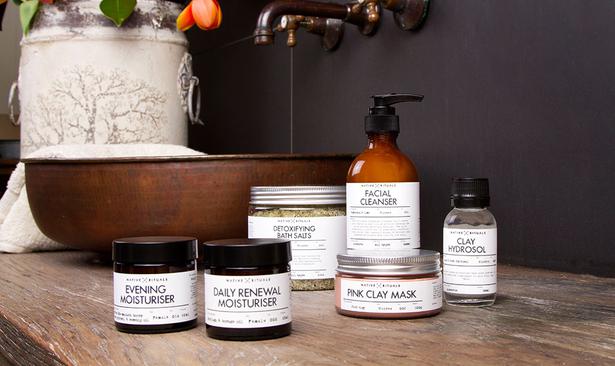 As a teenager, Rebekah became heavily involved in dance. Her sister placed at the world hip-hop championships and she worked in the performing arts, also training as a makeup artist and music teacher. The former saw her working on shoots with Tamati, a keen amateur photographer, she met through mutual friends. Recently, her teaching income has helped support them while getting Native Rituals up and running, freeing Tamati to focus on the company and a role as deputy chairman of the NZ-PNG Business Council.
It is very much a joint effort, says Tamati, "With her knowledge of skin and her understanding of beauty, Rebekah is our biggest weapon."
Also involved is an experienced business partner and friend, James Ehau, who helped launch the Ti Tonics drinks line and PhD juice cleanse companies as well as developing a men's fragrance.
This features extracts of pohutukawa, kowhai and other natives and is being reformulated to come under the company umbrella.
Their ambition is to sell Native Rituals products in boutique outlets, first locally, then internationally. They already have nearly 20 items for men and women, ranging from moisturisers, face oils and mist, to a beard oil and body products.
Magnesium bath salts contain dried kawakawa leaf, long used in rongoa, or traditional Maori medicine.
Kumarahou, once known as gumdigger's soap, also features in the range. Tamati works on obtaining ingredients through a Maori food cluster and iwi links. Examples include honey from Awanui and Whakatane and white kaolin clay from Matauri Bay.
From PNG they import cardamom and tea tree essential oils and patchouli. They would love to bring in more but, as Tamati explains, it is a hard country to trade with, despite its relative proximity.
A direct flight would be only four hours away, but there isn't one. Economically, it makes sense to ship in goods by the containerload. That's where the food connection comes in, allowing them to supply goods to other businesses to offset their own relatively small demands.
A visit to PNG in 2009 to see family was what really crystallised their thinking about the latent potential of the place, while also reigniting Rebekah's childhood memories.
"My whole life I've always had the sense of smell and taste and different sounds that you remember. It just reminded me of what's accessible and what we could be giving to people and enabling a lot of people up there to have access to markets."
They set up their food importing business PNG Direct before embarking on Native Rituals.
Plans are now well advanced to import PNG-sourced coconut oil and they would like to meet their beauty needs for coffee, used in a unisex scrub, and for vanilla from there as well.
"The knowledge of food translates directly to the beauty industry," explains Tamati. "The whole thing around sustainable food consumption and what we are putting on our skin is important for us."
Rebekah would like to expand on the holistic view of skincare by developing the education content of their website.
"I've always wanted to do something that integrated my passion for makeup and providing organic good stuff."
The couple say they don't want Native Rituals to be seen as purely an indigenous brand. Effectiveness is equally important, with products in review by scientists. However, they like the idea of demystifying indigenous beauty rituals, with Tamati saying, "There's a real elegance in it, that in the hustle and bustle of Western society we forget.
"As a couple we're a bridge and we want to be that as a brand."

• Native Rituals' products are stocked at Collected, Mt Eden, Unichem in Albany and selected boutiques, or see nativerituals.co.nz
Share this:
More Beauty & Wellbeing / Features & Profiles