Celebrating Individual Beauty
Five people share what beauty means to them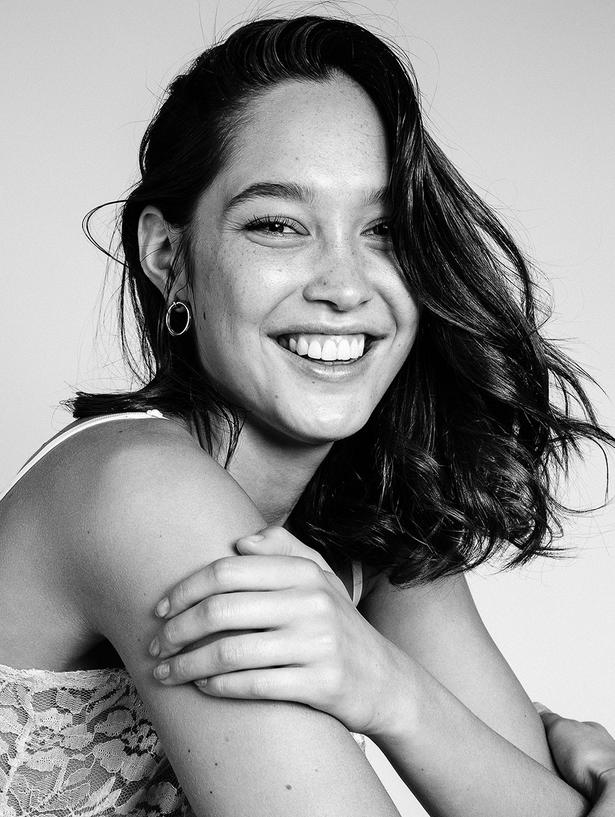 Wednesday Oct. 5, 2016
EDEN BRISTOWE, Model
New Zealand models who have made it internationally have always been lauded for a certain fresh-faced look, from Rachel Hunter to Kylie Bax, and Stella Maxwell today. Continuing in that tradition is rising model Eden Bristowe. The New Plymouth native recently returned home after travelling the world and living in Sydney and London, to support her forthcoming campaign for luxury skincare brand Cocooil. Photographed by French fashion photographer Gilles Bensimon, it adds to the roster of famous photographers Eden has worked with, including Ellen von Unwerth and Rankin.
Her approach to beauty highlights the national preference for a low-maintenance routine, aided by organic products. "I always remove make-up before bed using Sans [Ceuticals] Goji Cleansing Oil followed by Sans face oil, and I drink lots of water. The beach can make my skin feel quite dry too, so Cocooil hydrates my skin while still being able to spend the day in the sun protected," she says.
Eden is level-headed, putting her in good stead when it comes to dealing with the physical and mental demands of modelling. "My idea of beauty has nothing to do with the outer skin but more of an inner self-confidence, which doesn't mean being a loud and proud person, but being able to know who you are in your own skin and have pride in your own being."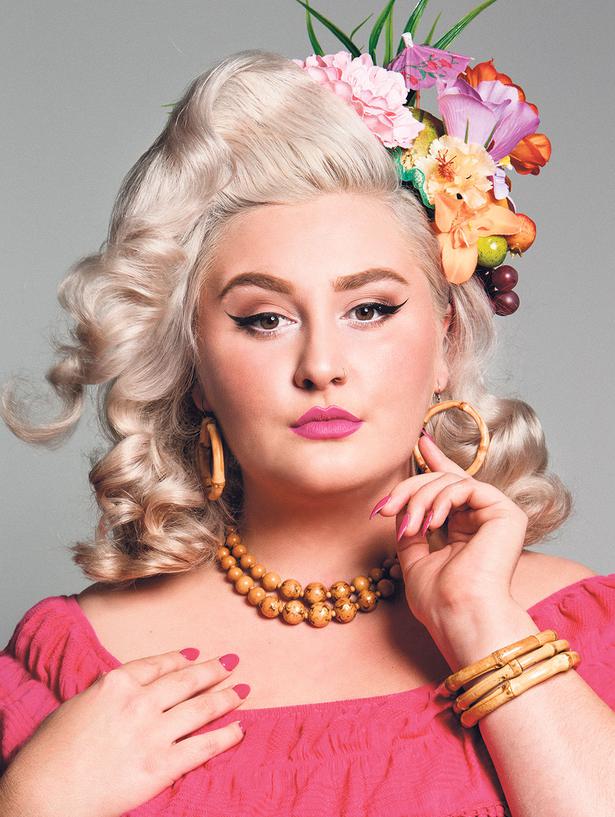 LILY KATE VALLANCE, Graphic designer
The lost art of setting your hair in rollers and a perfectly applied cat eye might seem like luxurious vanity in our relentlessly busy times, but for vintage enthusiast, photographer and graphic designer Lily Kate Valance, being inspired by the glamorous beauty routine of a bygone era is all about empowerment. "People often mistake the effort a woman chooses to put into her daily routine as a direct reflection of how much she cares what others think.
On the contrary, I wouldn't do this every day if it wasn't for myself. It's too much effort to put in to impress others. It's completely for me, and in that is power," she explains. "I love the process, spending that 20 minutes for myself, creating a type of elegance and watching my look come together.
"Vintage styling is all about defining and accentuating what nature gave you. I love that it encourages you to play up both the eyes and lips, as I've never been one to shy away from the eccentric. I love the way a roller set and my lippy makes me feel, and for that, I am unapologetic and forever powerful."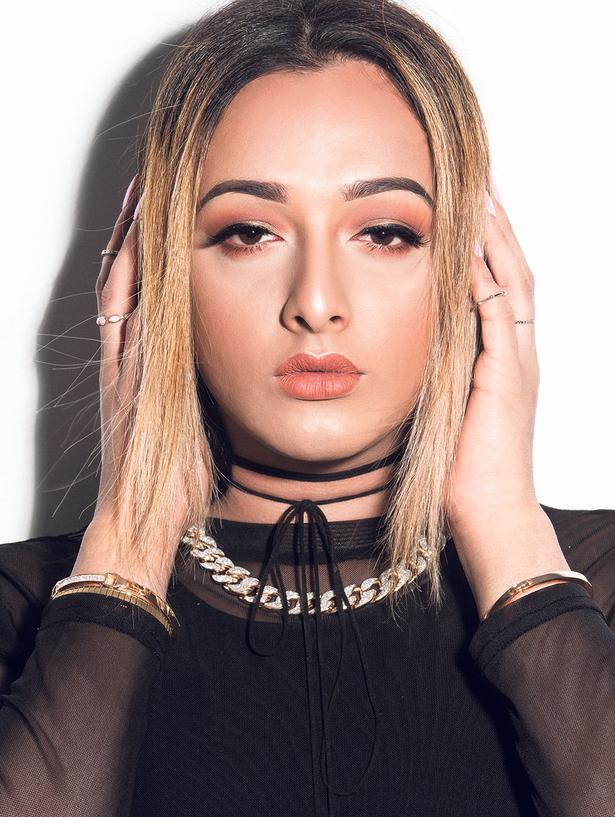 KRIS FOX, YouTube star
It would take a thick skin to deal with the barrage of bullying experienced by YouTube sensation Kris Fox over the years, particularly online commentators who aren't accepting of Kris' flamboyant nature and penchant for wearing makeup. (For the "haters", Kris puts to rest any questions around sexuality by proclaiming, "I'm a flawless unicorn ready to sparkle up your life with sunshine and rainbows".)
Self-described as androgynous and gender-fluid, Kris began posting YouTube videos nearly three years ago, with natural comic timing and a gregarious persona attracting fans and followers online and through social channels; with 34,000 Instagram followers and 20,000-plus views on YouTube.
Recent videos see Kris joined by friends, talking about everything from how not to study for exams to carving pumpkins. Makeup tutorials are particularly popular, reinforcing an approach to beauty that's confident and self-assured. It's no wonder Kris has become an inspiration for those struggling to feel comfortable in their own skin.
"Makeup is constantly changing, so I have to make sure I'm up-to-date with new trends and master them all. My approach to beauty helps me identify my unique personality. Every day is different for me as I am constantly working on producing creative content. Feeling confident in myself helps me get through the day without letting anything bring me down."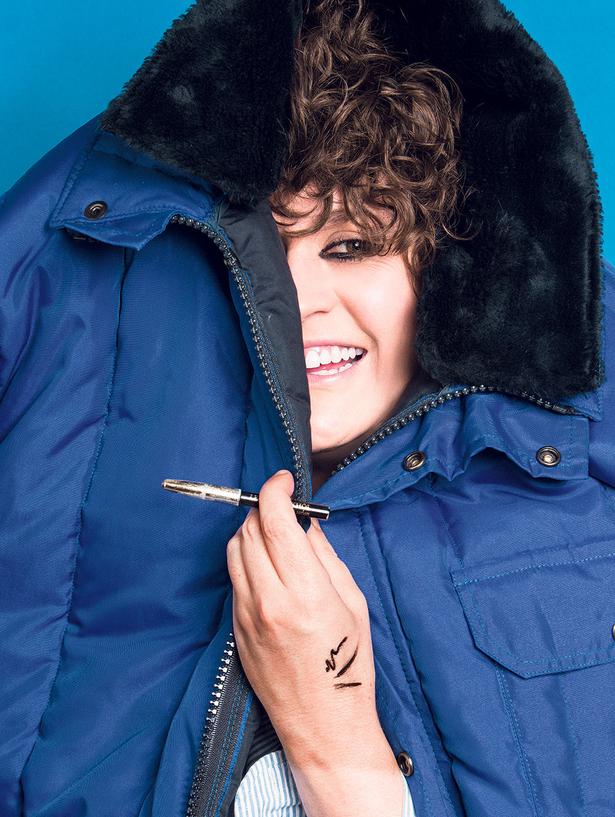 KATIE MELODY ROGERS, Hair and makeup artist
Katie Melody Rogers peers through a curtain of bedraggled curls and messy eyeliner. An Auckland style icon in certain fashion circles, the hair and makeup artist and model booker's irreverent take on style and beauty is non-conformist, rebellious — and fun. She wouldn't have it any other way. "I like imperfections, like a missing tooth, a scar, or a scratch, much more than something traditionally beautiful," says Katie, whose own beauty icons also move to the beat of their own drum. "I love everything Winona Ryder does and also Vivienne Westwood who still does crazy eyeliner. I love how unusual Tilda Swinton looks and model Mica Arganaraz — her hair and tomboy buzz is what I'm into."
Over the years, Katie's experimental approach to her hairstyle has included a washed-out pink bob, pixie cuts and overgrown fringes, but her signature eye makeup has been the one constant. "I wear lots of mascara on the top and bottom, with plenty of black smudgy eyeliner on the bottom. No lipstick. Makeup is something playful and not too serious for me."
Her formative years studying for a Bachelor of Fine Arts in Whanganui is still put into good use in the application of her signature look. "I prefer my makeup to look hand-done and a little bit messy — more like a drawing or painting than a perfect mannequin."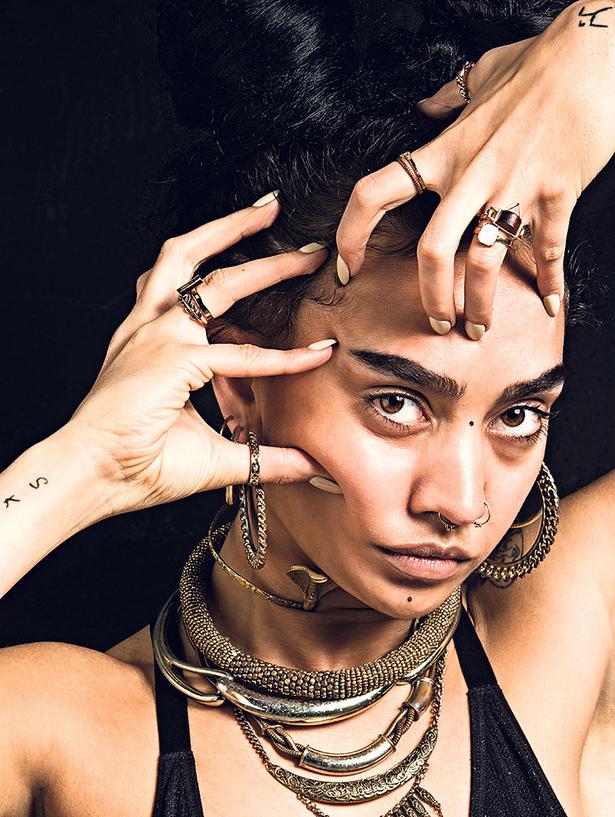 JAHRA RAGER WASASALA, Dancer and poet
Jahra Rager's hands do most of the talking, expressing their own story through movement both elegant and menacing. The dancer, choreographer and spoken-word artist points out sharp talon nails created recently for a performance to help reinforce the message — through energetic movements inspired by shamanism or driving home eloquent verses that explore themes around politics, racial injustice, cultural identity and women's empowerment.
Currently in Berlin performing at the Sophiensaele theatre as part of a mini-festival called The Witch Dance Project, Jahra will return to take part in the Tempo Dance Festival next week. Her Polynesian roots (she is half-European and half-Fijian) are revealed by her tattoos — intricate Fijian designs with linear motifs and dots — elements of which are often drawn on her face. "It has been a physically affirmative ritual that has empowered me as a young woman. It is also incredibly intertwined with the history of women and tatau [tattoo] in Viti/Fiji. So for me, to tatau is to connect, to affirm and to honour."
In a time where traditional ideas of what is considered beautiful are being challenged, Jahra's encouraging discourse centres on empowerment, individuality and shifting the gaze. "Beauty is someone's perspective — it is subjective. It depends on the gaze, and the exchange that is happening between the eye and the subject. My idea of beauty is strongly connected to passion, power and complexity of the human form, especially in women.
"Beauty isn't limited to what is Eurocentric or what is exotic enough to be allowed to be represented or to publicly fetishise. I was raised in a way that allowed me to seek the beauty, diversity and representation that matters to me and that I align with. Our role models are out there — they're just not always on the cover of Vogue. Sometimes they're in your kitchen. And every time, they're in your mirror."
See Jahra perform at Tempo Dance Festival, tickets visit tempo.co.nz
READ MORE: Jahra's Approach to Beauty
Share this:
More Beauty & Wellbeing / Features & Profiles