Meet The Best Friends Behind Online Beauty Store Ines
Zoe Philpott and Sarah Jackson have bridged a gap in the New Zealand beauty market with their online store Ines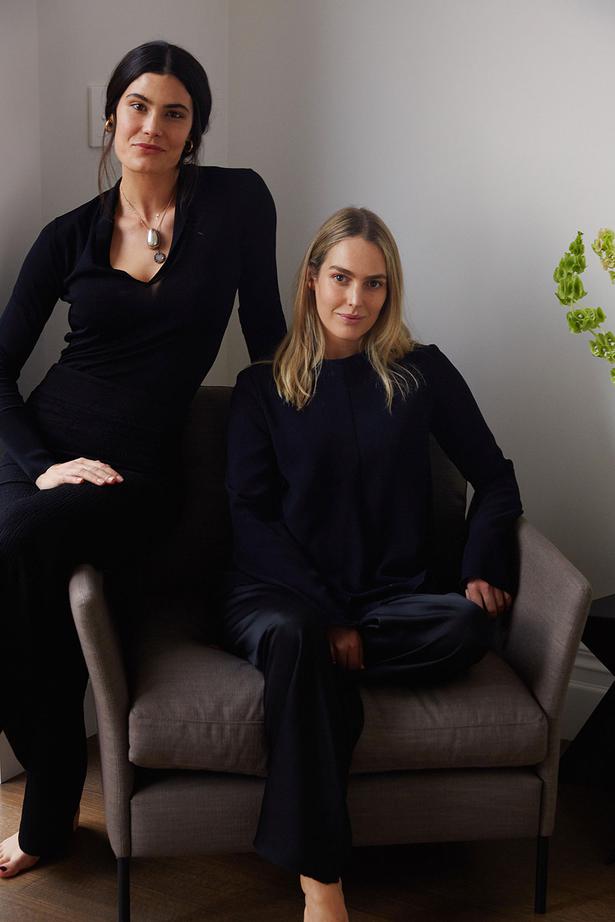 Thursday Oct. 11, 2018
When best friends Zoe Philpott and Sarah Jackson simultaneously returned from overseas two years ago they clicked into gear on a long-held notion of going into business together.
"There was a light-bulb moment during a conversation about where to source our favourite skin and haircare products locally," says Sarah. "We felt there was a gap in the local market for the type of affordable dermo-cosmetic skincare that had built the foundation of both of our routines since living overseas. It started with the iconic French pharmacy products we stock and has developed from there."
READ: Why Are We So Obsessed with French Style?
They set up Ines, a premium online beauty destination dealing in both hair and skincare sourced from around the world. The focus is on affordability, honesty and customer education. The two Aucklanders describe themselves as "passionate about self care".
They use their personal experiences of navigating the saturated market of beauty products to guide their selection and simplify choice for shoppers. "It is always a highlight for us when we manage to secure a brand we love," they say.
These include Parisian haircare from Christophe Robin and Leonor Greyl and skincare from Niod and Bioderma. Happily the like-minded women's prior career experiences have fed nicely into the business they run from the central city. Sarah, 31, has a background in public relations for fashion and beauty.
SEE: Beauty Inspiration from the Parisian Runways
"I come from an environment working with brands, from start-ups to established names," she says. Zoe, 32, spent several years in sales and PR for Zambesi. Her move to London prompted a drastic career change, working in project management for a global pharmaceutical company.
Pooling their creative energies has allowed them to create something uniquely their own.
The beauty of running our own business means we're not restricted to a Monday-Friday, 9-5, which is a highlight for us. While you're never really switched off running your own business, the flexibility is something we are grateful for. Zoe had [her son] Rufus just before we launched. We truly believe productivity can be achieved, if not increased, when there is flexibility around a work day.
Our mentors are our partners Dan [Zoe] and Mikey [Sarah]. Dan works in corporate finance and advisory and Mikey operates his family business. Their experience and support has been instrumental in helping us develop. They have been sounding boards to us since the beginning.
We still very much have a start-up mentality and there have been challenges in managing a growing business with limited capital. We have had to be strategic with our financial decisions so we can maintain flexibility to capitalise on opportunities when they present themselves.
READ: Meet Linda Cantello, The Makeup Maestro Channelling The Vision Of Giorgio Armani
We have learnt a lot about e-commerce and the ins and outs of building and growing a business online. We enlisted the help of designer Natasha Mead, including the build of our website, which we manage inhouse. The complexities of an ever-evolving digital landscape are challenging and we are still learning. It is both exciting and at times overwhelming.
Our oldest customer is 93. That being said, because we are an online business, our target audience are those who are socially engaged and digitally savvy. Our content platform, World of Ines, profiles inspiring local personalities and provides education and tutorials on skin and haircare.
Our personal ethos is "less is more" we don't believe in excess, and this flows into our offering. Ideally, we don't want to be selling or championing multiple products that have the same function as this can be overwhelming for a buyer. All our products have a specific purpose and place within a regime. We believe that a simplified and consistent routine is the best approach to maintaining healthy skin and hair.
Share this:
More Beauty & Wellbeing / Features & Profiles